10 Apple launches we can't wait to see in 2023: from iPhone 15 to VR headset
Plus! A new HomePod, new MacBooks, new music apps, new Watches, iPhones and more!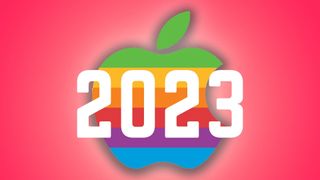 (Image credit: Apple)
2022 was a solid year for Apple — the iPhone 14 Pro impressed with its Dynamic Island, the AirPods Pro 2 raised the bar for in-ear noise cancelling headphones, the M2 MacBook Air was a slick and svelte makeover for the line, and iOS and macOS updates breathed new life into older devices.
But there were some gaps in the line-up, some MIA features, and some missed opportunities, too.
Where's the big-screen M2 MacBook Pros? Where's the long-awaited Apple silicon Mac Pro? How about Apple's classical music app? And what about the near-mythical Apple AR/VR headset, rumored for so many, many years now?
Yes, 2022 was solid — but 2023 could be an all-time great year for the Cupertino company, if it's able to follow through with some amazing product refreshes, brand new hardware and an answer to all those many rumors swirling around its upcoming releases. Here's the 10 Apple launches we're most excited about (potentially!) seeing in 2023.
1 — Apple AR/VR headset
This is the big one, so this is where we're going to start. For years now, Apple has been rumored to be making some sort of head-mounted, wearable computing device, with two decades of patent filings mounting up. 2023 is the year we're expecting it to finally break cover, with a mixed augmented reality/virtual reality headset coming first, followed by an AR-focussed pair of glasses following at a later date.
Despite many news reports and rumors, it's still a project shrouded in secrecy, but here's a few things we believe to be set in stone for the device. The Apple VR device will make use of top-end A-Series processors, but with more power than ever seen in even a high-end iPhone. Dual Micro OLED displays, with a 3,000ppi sharpness, are thought to be in place, with dozens of cameras and 3D-sensing modules on board to track a user's environment and motion-based input. A new operating system, right now codenamed "realityOS" or "xrOS", will be introduced, focussing on VR for this device with some basic augmented reality features included. It's set to be the best of the best of VR computing thus far, according to those in the know, and as such will have a hefty price tag — expect north of $2,000.
With companies like Mark Zuckerberg's Meta betting the house on high-end hardware like the Quest Pro and a huge metaverse expansion, Apple won't want to miss having a stake on what remains essentially virgin territory for Silicon Valley. As an all-new product area for the company, it's the most exciting and intriguing potential launch on this list.
2 — 14 and 16-inch M2 MacBook Pro (and maybe a 15-incher, too)
Apple's new large-screen M2 MacBook Pro computers probably won't be anything to write home about. That's because all signs point to a device almost identical to the one Apple rolled out in 2021. That means we can expect the same squared design, lots of ports, 120Hz mini-LED displays, and MagSafe charging. It was a great design so, sure — if it ain't broke, don't fix it, at least not this soon after that particularly crowd-pleasing redesign's debut.
The big change is expected to be the advent of the new M2 chip to the lineup of 14 and 16-inch MacBook Pros, likely in more powerful M2 Pro and M2 Max chips we saw in M1 variants in the older models. If the 2022 M2 MacBook Air is anything to go by, this could make for some fairly good performance gains of around 20% over the M1 version, which is of course amplified when you consider M2 Pro and Max will combine multiple chips using Apple's special unified architecture. One feature we'd love to see on MacBook is the Dynamic Island. The MacBook Pro already has a notch, so why not adapt it to become the same floating island that transformed the iPhone 14 Pro in 2022?
Perhaps a more exciting MacBook prospect for 2023 is an all-new 15-inch MacBook Air. Like the Pro, this probably won't be a major upgrade in terms of design and features, with the new size likely to be the headline. It may also sport one of the more powerful M2 chip variants, powered by a much larger battery enabled by the bigger form factor.
3 — Homepod 2
Users of the original HomePod have come to love their big, fabric covered cylinder of rich sound. It's not hard to see why when you use one either: they sound about three times as big as they are, and look pretty phenomenal too. The line is well overdue an update now, however. The last come out four years ago in 2018, and we've only seen a tiny version release since then in the HomePod mini. 2023, with any luck, should bring us something a little shinier, and a little newer, with updated features.
More colors is weirdly one of the main things to expect from a HomePod 2 update. The HomePod Mini launched in a range of colors to slip into any home decor. The big HomePod only came in white and black, so some fresh-and-funky colors would be a fun update. You can also expect more integration with Siri. We think that the HomePod could well become more capable of answering questions, like other smart assistants rivals, too, making the HomePod a better match against competitors like Alexa in the Amazon Echo line of speakers. It's not likely that it's going to look different to the current model, although it's old enough now that Apple could surprise us.
With the WiFi streaming aboard the current HomePod, there is already reasonable support for Apple Music Hi-Res Lossless. Bass control could use some work, however. It's currently very much all or nothing, where you get to choose between 'table shaker' or 'where's the bass gone?'. More linear and progressive control would be nice to have, especially considering how good the speaker sounds otherwise.
4 — An all-new Apple TV / Homepod hybrid
One of the coolest parts of the HomePod family is their ability to link up to your Apple TV and provide stellar sound to all of your streaming content. Building on this cinematic combo is said to be an all-new Apple TV and HomePod 2-in-1 hybrid. Think a HomePod styled soundbar with an Apple TV built in for a truly all in one solution to both sound and TV streaming.
What else could this offer? Well, imagine that you could connect other HomePods to the hybrid. You could pop a few HomePods Mini speakers around the room for true surround sound, with the frankly ridiculous amount of bass they pump out negating the need for a subwoofer. It could act as the center of a living room, given you could stream Apple Music to it as well, while your TV is off. Who knows, Apple may decide to enter the TV game and offer a TV with Apple TV and HomePod built in. It's a super cool idea, and we can't wait to see what Apple may do with it.
5 — Severance season 2 (and more big budget Apple TV Plus launches)
What were the mystery goats about? We must know! It's a question that — weird as it sounds — is probably stuck in the minds of anyone who watched Apple TV Plus show and breakout hit Severance in its first season in 2022. And, with its return all-but guaranteed for 2023, the sci-fi comedy-drama may finally bring the answer for Severance season 2. Will the outies and innies ever be able to figure out what the hell is going on at tech hellscape Lumon? It'll be a wild ride, either way.
But that's not all heading to Apple TV Plus for streamers — Steve Spielberg returns to serialised historical warfare for Masters of the Air, Jason Segel and Harrison Ford team up for some soul-searching fun in Shrinking, and Henry Cavill sports a frankly awful haircut opposite pop-sensation Dua Lipa in spy-flick-thriller Argyle. That's just the tip of the iceberg – it's going to be a great year for Apple TV.
6 — New iOS, macOS, watchOS and iPad OS improvements
It's always more difficult to predict what's coming on the software side of things than the hardware line-ups, but one thing we know for sure — you're not going to leave 2023 without a raft of new features coming to your gear via iOS 17, iPadOS 17, macOS 14 and watchOS 10.
What can you expect to see? We're hoping for a major revision of Messages in iOS, further Stage Manager improvements in iPadOS and macOS, and watchOS software that brings full independence to the wearable with no need at all for an iPhone.
7 — Apple Classical
We really had expected to see this one in 2022, but alas, still no sign of Apple's classical music service. Apple acquired classical streaming service Primephonic back in August of 2021, and it seemed a given that Apple would either integrate the best of that app into its own Apple Music subscription platform, or spin it out into a classical-specific Apple-branded app of its own.
From a user-facing perspective, that has not been the case, though you can be sure Apple is putting Primephonic's expertise to use behind the scenes. Primephonic had a few unique selling points that made it useful to musicians and listeners alike. Firstly, it had a pay-per-second royalties model, rather than pay-per-play, for its associated artists — important, given that classical movements can be much longer than your average pop song. And Primephonic also had a detailed metadata and search system tailored to the complexities of classical music, where different conductors and orchestras can regularly recorded the same pieces by the same composers many times over. Here's hoping Apple can pull it altogether into a service of its own in 2023, given that its purchase of Primephonic saw the original app shuttered.
8 — iMac and Mac Pro revisions
We've recently heard that Apple may have pulled the plug on its big "M2 Extreme" update for the Mac Pro, but it will still likely get a pretty hefty new processor. We've also been told it will be about 50% smaller than the current version. This was supposed to drop in 2022 in line with Apple's two-year Apple silicon transition, but the company missed the deadline.
We've also heard rumblings of a new M3 iMac to replace the current M1 model, this got a fabulous redesign with M1 and Apple has a great platform to build upon.
A new iMac Pro has been strangely absent from Apple's plans — again with the new iMac form factor and Apple silicon, the time has never been more right for a more powerful iMac. We'd love to see some dark, Pro colors to contrast the bright and colorful regular iMac line.
9 — AirPods Max 2
The AirPods Max have been around a little while, launching two years ago in 2020. It's roughly now when we'd expect to see some kind of update from Apple and rumours around a new version in 2022 were rife. Alas, an update we did not receive, and instead we can only guess and dream at what the new pair might feature. We can guess with some authority, however, given the updates that came to the AirPods Pro 2 towards the end of 2022.
The biggest update we are expecting on the AirPods Max 2 in 2023 is improved noise canceling. The AirPods Pro 2 featured new noise canceling algorithms and microphones, and we think the same updates will be coming to the AirPods Max 2. Also new to the AirPods Pro 2 was the new and vastly improved transparency mode. Now featuring endless adjustability and some very cool tech that blocks out the obnoxiously loud noise while feeding you the noise and sounds you need, the new transparency mode is almost like witchcraft. Expect to see it join the AirPods Max 2 feature set. Sound quality is likely to receive a bump, although it's unlikely we can expect too much in the way of the overall sound profile being retuned. In other words, warm sound lovers rejoice, and audiophiles look elsewhere. Physically, they're likely to remain the same, with minor cosmetic updates and potentially new earpads.
Of course, we'd like some other new features on them too. Better support for Apple Hi-Res Lossless would be nice. While it's (as yet) impossible to feed such a high bitrate signal over Bluetooth, it would be nice to listen to these tracks over a wired connection at least — not possible with the totally-wireless first-gen AirPods Max. Make them lighter as well please Apple — they are simply too heavy at the moment. Whatever happens, we think there should be an announcement of the AirPods Max 2 next year, although when it'll be, we cannot say.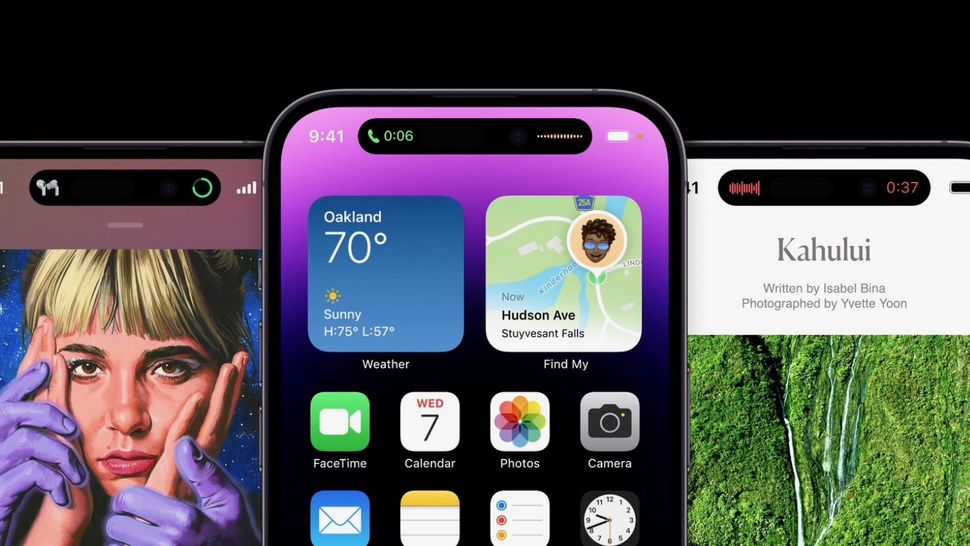 10 — iPhone 15 (and new Watches and iPads, too)
Apple's iPhone 15 could be a massive upgrade this year, if rumors of USB-C connectivity finally come to fruition. Apple has publicly confirmed it will comply with new EU regulations mandating USB-C by the end of 2024, but the question remains as to whether that means iPhone 15 will get USB-C, or whether we'll have to wait for iPhone 16, or perhaps even 17.
Other rumors include a possible redesign that could take inspiration from curvier iPhone models of the past.
We don't really know what Apple has planned for Apple Watch in 2023, but both the Apple Watch SE and Series 8 were underwhelming upgrades, and Apple will need to make big changes next year to convince users they need to update. Apple Watch Ultra shined in 2022, but it seems unlikely Apple would update such a premium product so soon after release.
Likewise, we haven't heard about any big plans for iPad in 2023. We know OLED is coming to iPad in the future, but that may not be until 2024. Apple's iPad Air is due a bigger upgrade, as is the iPad Pro. Both of these devices only really got new processors in their last updates, with little in the way of new features or external design tweaks.
Master your iPhone in minutes
iMore offers spot-on advice and guidance from our team of experts, with decades of Apple device experience to lean on. Learn more with iMore!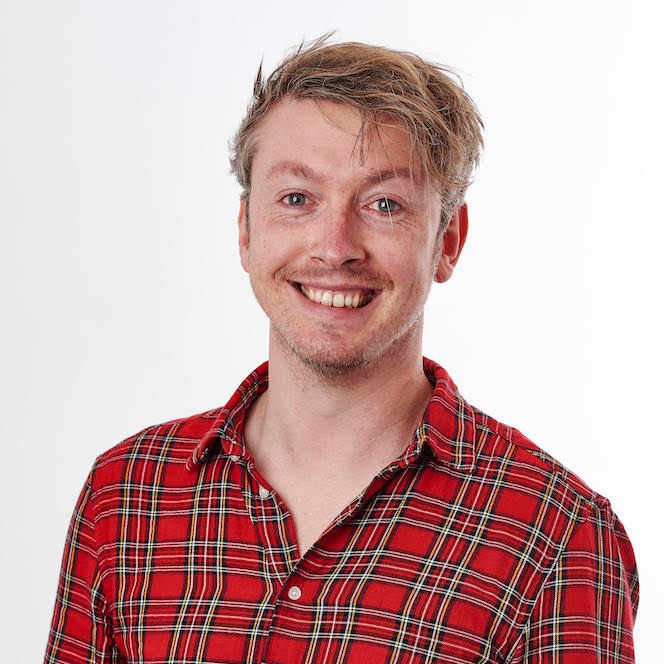 Gerald Lynch is the Editor-in-Chief of iMore, keeping careful watch over the site's editorial output and commercial campaigns, ensuring iMore delivers the in-depth, accurate and timely Apple content its readership deservedly expects. You'll never see him without his iPad Pro, and he loves gaming sessions with his buddies via Apple Arcade on his iPhone 14 Pro, but don't expect him to play with you at home unless your Apple TV is hooked up to a 4K HDR screen and a 7.1 surround system.
Living in London in the UK, Gerald was previously Editor of Gizmodo UK, and Executive Editor of TechRadar, and has covered international trade shows including Apple's WWDC, MWC, CES and IFA. If it has an acronym and an app, he's probably been there, on the front lines reporting on the latest tech innovations. Gerald is also a contributing tech pundit for BBC Radio and has written for various other publications, including T3 magazine, GamesRadar, Space.com, Real Homes, MacFormat, music bible DIY, Tech Digest, TopTenReviews, Mirror.co.uk, Brandish, Kotaku, Shiny Shiny and Lifehacker. Gerald is also the author of 'Get Technology: Upgrade Your Future', published by Aurum Press, and also holds a Guinness world record on Tetris. For real.