Apple has lost its sense of humor - what happened to the fun keynotes?
No more funerals for an OS, apparently.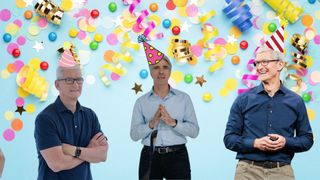 (Image credit: Future/ iMore)
Apple has always been divisive – make no bones about it. You'll likely never see Apple and 'widespread appeal' mentioned in the same sentence – and that's ok. Apple is designed for a specific group of people, and while sometimes some products spill into the hands of the mainstream, like the best iPhones, there is still a cliquey quality to its products.
But being a part of the Apple club has meant something different in recent years. Before, it was all about 'I love the equipment not just because it's really good, but because the company behind it isn't dry and boring.' There was a sense of community around the company, as if an Apple user was part of an exclusive, invite-only VIP room. Now, using Apple stuff doesn't really set you apart from anyone using anything else – you are but a consumer of expensive electronics, just as someone buying a Microsoft Surface device or a Samsung Galaxy smartphone.
The keynote problem
Nowhere is this more evident than in Apple's keynotes. Once upon a time, they were something to look forward to – not just because you would see new stuff, but because you wanted to engage with the company itself. They were funny, at times self-deprecating, but also easy to follow, with those presenting putting across character; not just a product.
Now, those keynotes are about as dry and corporate as it is possible to be in the year of our lord 2023. We can make fun of Craig Federighi's barnet as much as we like, but that doesn't stop the current crop of presentations from being utterly uninspired and creatively bankrupt as they have become. Take last year's presentation of the Apple Watch, for example.
A more cynical Apple
On September 8, 2022, there was the Far Out Apple event – and it began with perhaps one of the most corporately insulting pieces of promotional material ever put to digital storage. The short video saw a group of Apple Watch users talking about their experiences, and how the Apple Watch they were using called the police, the fire service, or some other kind of emergency service in a time of need, all wrapped up in a neat 'dear Apple' letterlike format. It was aimed directly at creating an emotional response from the watcher – without trying to seem like it was trying to sell you something.
The trouble is that in that trying to hide the intent – a marketing scheme based around the dangerous experiences of others – it came across as cynical. As if there weren't any actual people behind it, as if it took itself almost too seriously. Like a computer creating something immaculately designed to look like something created with human emotion in mind, Apple's short film held all the hallmarks of something that wanted to be a true piece of hard-hitting, emotional story-telling, but fell short on the whole 'human' thing. Too clean. Too… modern Apple.
It exemplifies the problem that can be boiled down to a few words – "Apple no longer does anything new." It's all too scripted, with everyone involved feeling like they could have been animated rather than a man in front of a screen telling you about something new that he's proud of.
Apple wasn't always the immaculately kept public image that we have today though, was it? Previously, it was about character, and the passion of the people creating the products that you could buy in the Apple store. It could be easy to say that it became less like this when Steve Jobs died, and there would be some truth in it too – but there's likely more to it than that, and that it started before even Jobs influence started to wear off.
The past – and the change
In the early years of the 2000s, Apple was not the giant that it is now. It made devices for creatives and the wealthy who could afford its quirky iMac, those who wanted something other than a beige Dell or Gateway machine. Shows and reveals were no different – rough and boring corporate numbers presentations that were given by boring men in suits that just wanted to show investors that their money was in the right place.
Apple stood out – its presentations were for everyone. There were numbers and complicated technical specs, yes, but they were easy to understand and explained well by excited presenters. More than that, however, they weren't polished to the point of being absolutely perfect – sometimes, much to the anger and irritation of Steve Jobs, things went wrong. Things didn't always work, and new features sometimes didn't do quite what they were supposed to do.
Most importantly, however, it felt like Apple was in on the joke. Take the 2008 funeral for MacOS 9 – a ridiculous display that was equal parts funny, silly, and wonderful. Or Job's ability to kill off an elephant in the room with a simple joke, like his 'tell me if you've seen this before' comment in the iPhone 4 launch. Apple had a sense of humor – it was like watching actual humans talk about things they were excited to show us. And, as a result, we were excited to see it.
What went wrong?
Apple started to believe its own hype – and everyone else caught up. While Apple gained more customers and more journalists took notice of what Apple was doing, Apple started to tidy up its presentations. Fewer things went wrong, and there were fewer in-jokes – it started to become the Apple of today. It started before the all-too-early death of Steve Jobs, although he still had a way of making the more modern Apple feel friendlier.
But it wasn't just that – Apple's keynotes simply don't stand out in a world that has tried to ape what Apple has made of itself. Take a look at a Google keynote, like the new Pixel launch, and tell me it doesn't look and feel like something Apple could have made.
Perhaps it's all down to how a great deal of modern Apple events are prerecorded, super-polished affairs. There's no chance of anything happening that was otherwise unplanned for, and no way for presenters to make off-the-cuff comments and jokes. This exacerbates the issue, that's for certain, but I'm not sure that it's the sole reason that Apple's keynotes have become so dry.
Perhaps, if Apple brought back some of the humor and dialed back some of the polish we might have fun keynotes again that don't bludgeon you over the head with short films about how good the Apple Watch is at saving lives. But then it perhaps would lose modern Apple – and a massive corporation that wants to retain a public image like Apple is unlikely to want to change too much. So, alas, all we've got is bad quality videos of old events – and WWDC is probably going to be another dry, white-walled clinical corporate show that will give us Apple VR.
Master your iPhone in minutes
iMore offers spot-on advice and guidance from our team of experts, with decades of Apple device experience to lean on. Learn more with iMore!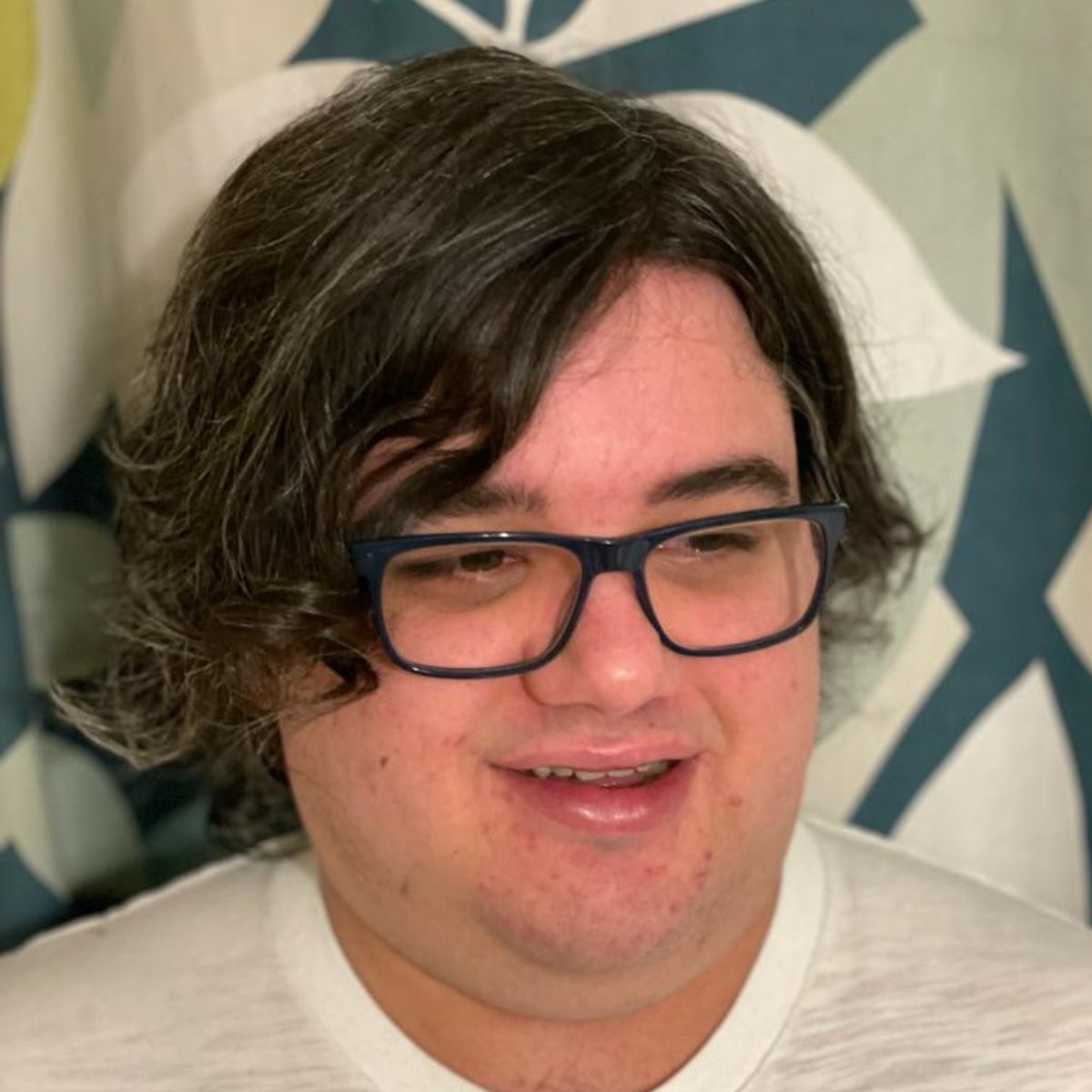 As iMore's Senior Staff writer, Tammy uses her background in audio and Masters in screenwriting to pen engaging product reviews and informative buying guides. The resident audiophile (or audio weirdo), she's got an eye for detail and a love of top-quality sound. Apple is her bread and butter, with attention on HomeKit and Apple iPhone and Mac hardware. You won't find her far away from a keyboard even outside of working at iMore – in her spare time, she spends her free time writing feature-length and TV screenplays. Also known to enjoy driving digital cars around virtual circuits, to varying degrees of success. Just don't ask her about AirPods Max - you probably won't like her answer.