At WWDC, we need to talk about Siri
Apple's personal assistant is aging badly just when we need it most.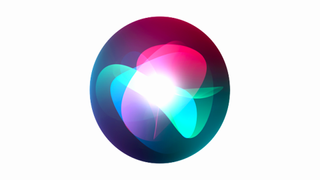 (Image credit: iMore)
I'm three feet away from my HomePod and I want to hurl it across the room. "Hey Siri! Turn the dining table on!" I say, for the sixth time. Siri waits, and waits, and says brightly, "Do you mean the table lamp?"
I've pretty much given up asking Siri to play songs – I tap my iPhone instead – and later, when I ask Siri to tell me the weather forecast, she'll completely ignore me. That night I'll ask Siri to set an alarm, and she will confirm it, and in the morning I'll be late for work because my alarm won't go off.
When Phil Schiller unveiled Siri at the launch of the iPhone 4S in 2011 – yes, Siri is that old – he said, "For decades, technologists have teased us with this dream that you're going to be able to talk to technology, and it'll do things for us. Haven't we seen this before, over and over? But it never comes true."
Oh, Phil. It still hasn't come true.
I loved Siri when it first came out, because it felt like the future: it was flawed, sure, but you could see where it was going. And then it just didn't go. I really hope that's going to change at WWDC 2023 tomorrow.
It doesn't "just work"
I know it's smarter, but Siri in iOS 16 doesn't feel significantly better than the one first introduced in iOS 5. And that's because it isn't.
Don't get me wrong. There have been improvements. More voices. Some third-party access. Siri Shortcuts. But as a personal digital assistant, Siri often sucks, and while that's annoying enough in itself it's an increasing problem for Apple in a world of large language models such as ChatGPT. Many of those apps give you wrong answers with great confidence, but at least they answer you. I can barely persuade Siri to play a song on my HomePods.
According to recent reports, the Reality Pro team was so unimpressed by Siri that they offered to write a replacement. Given the importance of voice to VR/AR, that's incredibly damning.
And it's not the only criticism that's come from Apple experts. Just a few days ago The Information ran a piece on the AI experts who've jumped ship from Apple to Google because they feel that when it comes to language learning and digital assistants, Apple just doesn't work; it's Google, not Apple, that apparently Thinks Different.
So what's the problem?
Siri is shonky
The problem is apparently pretty simple. Siri is shonky.
Back in 2018, The Information ran a piece detailing seven years of Siri in which it blamed the digital assistant for the disappointing performance of the first-generation HomePod. Apparently surprised by the popularity of Siri, Apple raced to make improvements – improvements built on code that the article's sources described as "inflexible", "brittle" and "patched up but never completely replaced." In DIY, that's known as a bodge job: it looks okay from a distance but it's not made to last.
That was enough of a problem in 2018, but it's even more of a problem now because so much more of our interactions with Apple hardware are vocal. Siri's in your AirPods and your HomePods, your Apple TV remote and your iPhone, and soon it'll be on your face courtesy of the Reality Pro VR headset.
And that's just for the basic stuff, the controlling your smart home and adding things to your Reminders and picking songs on Apple Music stuff. We haven't even dipped our toes into the overhyped but important waters of large language models such as ChatGPT yet.
So what's actually wrong with Siri?
The first and most obvious problem with Siri is that it's incredibly slow. I was hoping that the iOS 16 updates, which brought new firmware for HomePods and other hardware, would fix it. But no. It's still slow enough that every interaction has me wondering if Siri heard me at all, and it's much slower than Amazon's Echo. I know because I have one of them too, and my kids prefer using it because it doesn't keep them waiting.
I know that's a first-world problem – ooh! My voice-recognizing intelligent speaker takes a few seconds to control my digital home! – but it's also an I've-spent-a-fortune-on-this problem. You wouldn't accept an iPhone 14 that waited that long to respond to a swipe.
The second problem is that Siri's voice recognition is still problematic. Maybe it's because I'm not American – I've been using speech recognition since it was invented, and as a Scottish person I got used to putting on a fake US accent to get things like IBM's ViaVoice to understand me – but I hardly have a thick Glaswegian accent and Amazon's Alexa can hear me fine.
Part of the problem may also be that Siri sounds too good. Because Siri sounds human, there's an expectation that it'll be as competent as a human – so when it falls short, something tech often does, the frustration is amplified: you're asking HAL 9000 to open the pod bay doors and it's refusing to do it.
So how does Apple fix it?
What I'd like to see at WWDC
We've had years of reports detailing what appears to be a really dysfunctional operation around Siri, with multiple management changes and what appears to be a lack of interest and resources: Siri seems to this outsider to be considered a feature in iOS, not a core product. Apple even removed some Siri features in iOS 15.
I'd like to see that lack of focus change, and for Apple to set out its vision for Siri: what exactly is Siri for? Because if it's just about controlling your Apple kit and your smart home, it's fallen behind rivals quite considerably.
If it's about answering all kinds of questions, it's fallen behind there too. And if it's about much more, potentially becoming the Jarvis to every Apple user's Iron Man, then Apple needs to take Siri much more seriously. I'm hoping we'll see signs of that at WWDC.
Master your iPhone in minutes
iMore offers spot-on advice and guidance from our team of experts, with decades of Apple device experience to lean on. Learn more with iMore!
Writer, broadcaster, musician and kitchen gadget obsessive Carrie Marshall (Twitter) has been writing about tech since 1998, contributing sage advice and odd opinions to all kinds of magazines and websites as well as writing more than a dozen books. Her memoir, Carrie Kills A Man, is on sale now. She is the singer of the Glaswegian rock band HAVR.