Our favorite WWDC 2023 announcements - from Vision Pro to iOS 17
Contributions from
published
A curious vision to come?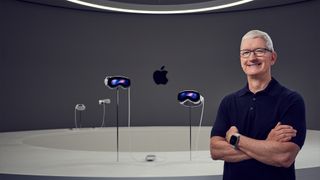 (Image credit: Apple)
With WWDC wrapped up for another year, it's fair to say that there were a lot of announcements to take in at the keynote on June 5.
From Vision Pro to the redesign of watchOS, there were plenty of highlights, followed by the developer videos that gave more context to accessibility features and how others could use visionOS in new ways.
At iMore we are only just digesting the features that we're each happy to finally see - whether that's in software or hardware. So with this in mind, we've each shared the one announcement from WWDC 2023 that we're most excited about.
StandBy in iOS 17
John-Anthony Disotto — How-To Editor
With new software, I want new features. And no feature feels fresher on iOS 17 than StandBy. It's a fun, new way to use your iPhone and feels tailor-made for anyone that works at a desk.
A dedicated music player, dedicated timer display, dedicated clock, widget hub, live score tracker - you name it. I've only been using StandBy in the first developer beta of iOS 17, and even in its current buggy state, it's a fantastic new addition to iPhone.
Often, new features launch, and you use them a couple of times before they disappear from your workflow. StandBy has become the most used feature on my device since WWDC ended, and I can't see that stopping anytime soon. If I'm not using my phone, it's now a small smart display that lets me control my lights and listen to music - it's ace.
Apple, please just fix the landscape navigation. It makes no sense to tap on a widget and get transported into portrait mode on its side. Bring back the landscape home screen from the iPhone 6 Plus, and you'll have one very happy How To Editor.
The sneakiest AirPods update yet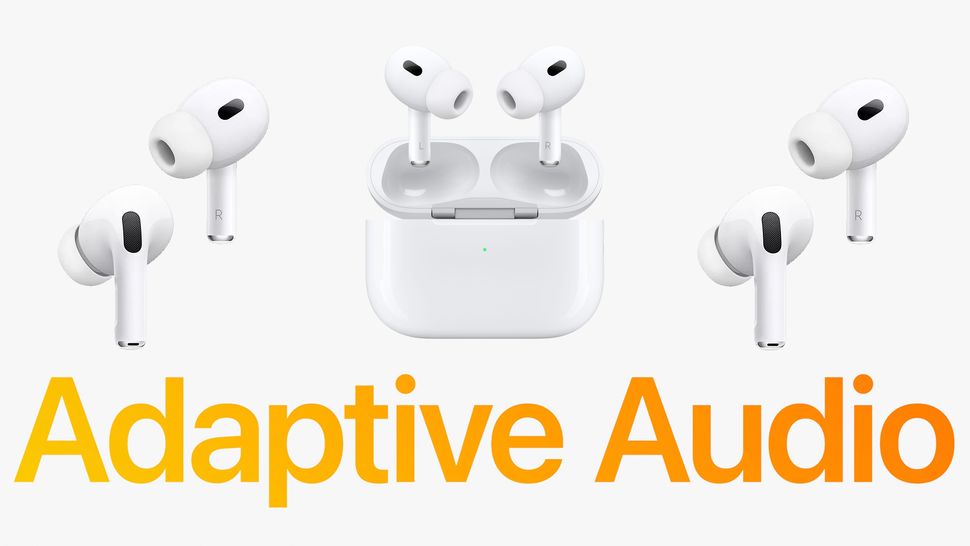 Tammy Rogers — Staff Writer
No, we may not have got the AirPods Max replacement that we've been longing for, but there was a pretty good little update that came to the littlest white noise canceling buds. Rather than a whole new product, it was an incremental update to the already good noise canceling of the AirPods Pro 2 – and it flew under the radar.
Adaptive Audio is going to blend the benefits of Noise Cancellation with those of Transparency mode, changing volume depending on the sounds around you - and that, to me, sounds pretty neat.
iOS 17
Karen Freeman — Contributor
Actually, I think all of the software updates look pretty great, but my iPhone is my most-used and favorite device. While the software updates aren't exactly ground-breaking, they bring a lot of handy updates that will add value to the hardware we already own. FaceTime and Messages are getting upgrades for a more fun and personalized experience.
Contact posters and NameDrop make it cooler and quicker to share your contact info. Check-In gives you peace of mind, knowing your loved ones have arrived to their destination safely. Autocorrect will be getting smarter than ever, and yes, that means it won't keep replacing your favorite swear word with "duck."
I've been thinking about getting back into journaling, and iOS 17 brings with it a new Journal app that combines your photos with text. At the very least, I'll be using this to create better travel journals.
Widgets!
Daryl Baxter — Features Editor
For a good few years, widgets have slowly been making a comeback, ever since iOS 14 introduced them to the iPhone home screen. Fast forward to 2023, and I've finally had my wish of widgets in macOS Sonoma granted. At last, I can free them from the column they've long been restricted to, and lay them out across the desktop.
The best thing too, is that I can completely fill the screen up with them, and it's going to be one of the first things I do once Sonoma is released in the fall.
But Apple didn't stop there - they've also made widgets interactive across the board, on iOS, iPadOS, and watchOS. This means that you can tap a toggle on a widget, and it will do just that, without launching the app it's related to.
Combine that with widget stacks arriving on watchOS 10 (a huge leap over watchOS 9), and it's fair to say that Apple made my widget wishes come true at WWDC this year, and I'm here for it.
Vision Pro
Stephen Warwick — News Editor
Sorry for stating the obvious, but Apple Vision Pro could be one of the most important Apple products of all time. An absolute game changer in the world of augmented reality and spatial computing. Apple is late to the headset party, but it's clear that Apple is playing chess while everyone else is playing checkers. Yes, it's expensive, but Apple's headset is leaps and bounds beyond anything that has been announced in the space up until now.
Early impressions from those who got hands-on say that this thing is the real deal, and I'm sold. Most exciting to me, this is just the first iteration of Apple Vision Pro, and I can't wait to see where Apple takes this product in the future.
… Vision Pro's battery pack
Gerald Lynch –– Editor in Chief
This is only half a troll post, promise! I've tried so many different VR and AR headsets over the years that have been cumbersome, poorly weighted, and uncomfortable on my noggin. So it was actually refreshing to see Apple hold its hands up and accept that, look, it may look dumb, but taking the battery off your head and putting it in your pocket for Apple Vision Pro is the right thing to do.
Yes, it makes the product less attractive, with it looking more like the souped-up dev kit rich-guinea pig device that I think the first Vision Pro headset in reality represents. But sometimes concessions and compromises have to be made to make something actually useable, aesthetics be damned. Now if only they'd made that battery even bigger, so that the thing would last longer than a paltry two hours away from a wall socket!
WWDC 2023 will be one to remember for years
While WWDC 2023 will mostly be remembered for Vision Pro, the number of features announced shouldn't be ignored. From widgets to StandBy, each update has had its fair share of substantial features, even with iPadOS 17 playing catchup to Apple's other products, with lock screen widgets finally arriving on the tablet.
But overall, the weeklong event showcased how the smallest feature can bring the biggest cheer, and how they can change how you can use one of Apple's products. The Check-In feature in iOS 17 will be one to look out for, and with the public betas coming in July, we may see more refinements as we get closer to launch in the fall.
Master your iPhone in minutes
iMore offers spot-on advice and guidance from our team of experts, with decades of Apple device experience to lean on. Learn more with iMore!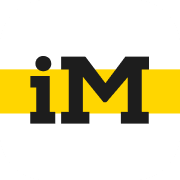 The collective iMore hivemind
iMore.com is your source for all things Apple, and the IM Staff author represents our collective hivemind, for those occasions when the whole team speaks with one voice to bring you important updates about the site, editorial policies, awards, promotions and more.
The iMore team of Apple enthusiasts and experts shows you how to get the most out of your tech life by using Apple products and the apps, services, and devices they connect with to their fullest. iMore is a mainstay in the Apple community for good reason. Every single iMore writer and editor takes their job seriously, and we prioritize accuracy and editorial independence in everything we do, never receiving compensation for coverage and never pulling punches.
As well as our amazing group of regular contributors, the iMore staff team currently consists of:
Gerald Lynch — Editor-in-Chief
Stephen Warwick — News Editor
Daryl Baxter — Features Editor
John-Anthony Disotto — How To Editor
Tammy Rogers — Senior Staff Writer
James Bentley — Staff Writer