Apple VP of iWork Roger Rosner rumored to head up digital textbook development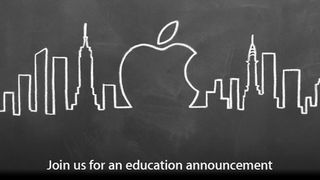 The Wall Street Journal reports that Apple's iWork VP Roger Rosner has been charged to lead Apple's entry into the digital textbook arena.
With Apple's education event happening January 19th, we'll soon be able to lay to rest all the rumors surrounding what, exactly will be unveiled. It seems, however, that rather then looking to replace textbooks with their digital counterparts right away, Rosner's team will introduce a new set of tools for publishers to create "iTextbooks". Apple's iTunes U podcast section is a critical if not mainstream success, and their iBooks eBookstore and reader already have a small set of textbook publishers participating. If Apple can expand on that existing base with tools to make the transition easier, they could start to get some momentum going.
Source: The Wall Street Journal (opens in new tab)
Editor-at-Large at Mobile Nations, gadget junkie, energy drinker, ranter.
Sounds great, but what about storage? Seems like it would not take long to eat up memory with text books, unless content was stored in iCloud, and not on the device.
Get the best of iMore in in your inbox, every day!
Thank you for signing up to iMore. You will receive a verification email shortly.
There was a problem. Please refresh the page and try again.