Apple's Luca Maestri named most admired Fortune 500 CFO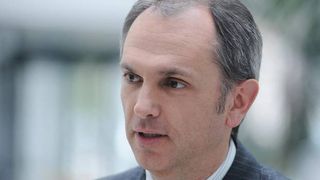 As it turns out, if your company rakes in billions upon billions in profit, you become quite popular in management circles. According to a recent study, Apple CFO Luca Maestri is the "most admired fortune 500 CFO."
The survey, which was conducted by Model N, revealed that 24 percent of the C-level executives it surveyed listed Maestri as most admired, with over half of them listing Apple's outstanding performance as the reason for their choice. Maestri was in good company as well, with Walmart CFO Charles Holley and For CFO Bob Shanks following up with 15 percent and 8 percent respectively.
This follows up on a breakout quarter for Apple, which saw the company rake in an astounding $74.6 billion in revenue on the back of record demand for its products.
Source: CNN Money
Get the best of iMore in in your inbox, every day!
Thank you for signing up to iMore. You will receive a verification email shortly.
There was a problem. Please refresh the page and try again.