Ashton Kutcher set to play Steve Jobs in indie film "Jobs"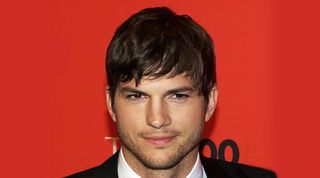 Ashton Kutcher looks set to play the role of Apple's co-founder, the late Steve Jobs in an indie film which will be called simply "Jobs". Kutcher who currently stars in "Two and a Half Men" is believed to have been cast in the main role according to a report by Variety.
The film will be directed by Joshua Michael Stern from a script by Matt Whiteley. The finance for the film is being provided by Five Star Institute's Mark Hulme. The film will begin production in May; which lines up nicely with Ashton Kutcher's hiatus from the hit CBS series.
This film is not to be confused with the Sony film which is based on the recent best-selling book Steve Jobs biography by Walter Isaacson; this is an entirely independent venture.
Source: Variety; Image: Wikipedia
Get the best of iMore in your inbox, every day!
UK editor at iMore, mobile technology lover and air conditioning design engineer.
So that wasn't an April Fools joke? Yikes.

I think that just because Chris posted this on April 2nd still doesn't mean it's not a joke. I'm trying to find out whether or not this is really a joke or for real. I'll report in after I touch base with my sources.

Physically, I can see it... On terms of acting skills, I'm afraid... Very afraid...

If you were selecting the cast to star in your film, surely you wouldn't choose one of the most irritating people alive? Not if you wanted your film to have some sort of credibility?

I don't think this is about credibility, I think they want a face that women consider handsome to drive interest and they know will go see it to verify how accurate the movie is, damn how they know us....

He's such a douche bag ....

So I guess being able to act wasn't a qualification for this role.

So Kelso is going to be Steve Jobs? I just can't get past him in That 70's Show.

Thank you for the good writeup. It actually used to be a enjoyment account it. Glance complicated to far delivered agreeable from you! By the way, how can we keep in touch?