Best USB-C adapters and cables for MacBook Air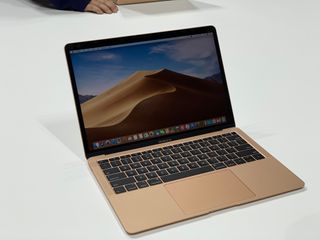 Apple's new MacBook Air is out and comes with a brand spanking new Retina Display, Touch ID, new keyboard, improved battery life, and two Thunderbolt 3 ports, also known as USB-C. But if you need more than two ports, or need to use equipment that utilizes older port types, then you're going to need a USB-C adapter or hub for your stuff. Fortunately, we've rounded up some of the best in the market just for you!
These are some of the best USB-C adapters and cables that we found on the market today. With these products, you should have no issues with using legacy peripherals and devices with your USB-C MacBook Air. Our favorite is the HyperDrive Ultra Slim 8-in-1 Hub (opens in new tab), because it covers all of our bases.