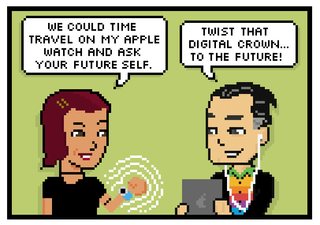 Ed: Welcome to this week's edition of The Pixel Project: a weekly comic from Diesel Sweeties' Rich Stevens on Apple, technology, and everything in-between. Today: Pencils in Time
Read more comics from The Pixel Project.
Pixel lover and cartoonist. Still have my original Apple IIgs. See more at clango.org or follow him on Twitter @rstevens.
#TrueStory :D Sent from the iMore App

Haha, that was a good one!

Rich isn't a fan of the iPad pro then

He got grey hair in a month? I don't understand...

You are no supposed to understand these comics. That's not the point.
Thank you for signing up to iMore. You will receive a verification email shortly.
There was a problem. Please refresh the page and try again.