Auditorium at Apple's spaceship campus expected to cost $161 million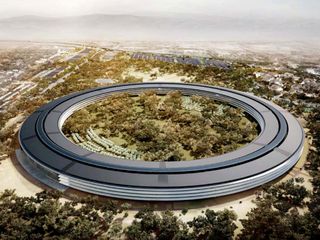 Apple's 1,000-seat auditorium at its new 'spaceship' campus in Cupertino, California is expected to cost $161 million. The auditorium has been in Apple's plans since the beginning, but it had subsequently modified the proposed location for the venue away from an existing road in late 2012.
The $160,999,985 cost for the auditorium was uncovered by BuildZoom in Apple's permit application, along with construction costs for a $71 million gym. The new auditorium could potentially host Apple's future product launches and allow the secretive iPhone-maker even greater control over its special events and keynotes.
BNBT Builders, Inc. is contracted for work on the auditorium.
Source: BuildZoom; Via: 9to5 Mac
Get the best of iMore in your inbox, every day!
Ridiculous in every meaning of the word!!, they should use that money to feed a country for a decade. Sent from the iMore App

I guarantee you that as a percentage of income they are spending a lot less on that auditorium than you or I do on frivolous things that we don't need. Are you willing to give all of your non essential cash to charity? I know I'm not. Sent from the iMore App

(don't mention Las Vegas to rjholmes123, his head might explode.)

Because you didn't turn your WIFI off. Sent from the iMore App

I hope they thank their customers for helping them build that monstrosity. I also hope that the next crack in the earth doesn't destroy it. Hmmm. Maybe they can paint it red in honor of the AID's epidemic? That will certainly make AID's go away! A red circle, that looks like ringworm!

Why don't they use that to cure Aids? Sent from the iMore App

Condoms are free Sent from the iMore App

Oh, so this is why they started price gouging extensively in Canada.