Despite falling PC sales worldwide, Apple now has just over 7% of the market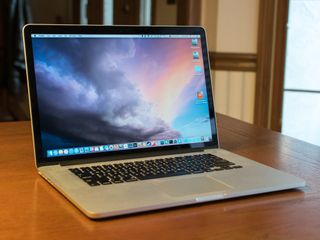 (Image credit: Joseph Keller/iMore)
According to latest data from IDC, PC sales are falling but Apple has managed to take more of the market and surpassed 7%. The company took the number four spot, leapfrogging ASUS in the top manufacturers table. Apple experienced a 2.1% drop in sales in Q1 2016 when compared to the same quarter last year.
It's interesting to note how the top five listed by IDC managed to increase their respective shares of the PC market, despite all of them experiencing a fall in sales year-over-year. From IDC:
Lenovo retains the top position, holding 19.3% of the PC market. It's not bad going for Apple with the company recently turning 40 years old.
These numbers are all subjective, it really depends on what company is crunching the numbers. That "7%" actually varies wildly from website to website. Some claiming more, some claiming less. You should never trust these figures.

It scares me that Lenovo is still selling so well after all of their security issues. The public is misinformed as usual I see.

So basically like 93% of computers run Windows?
Still gonna buy a macbook cause i can get it to run both.
Thank you for signing up to iMore. You will receive a verification email shortly.
There was a problem. Please refresh the page and try again.