Apple Education Event 2018 Live Blog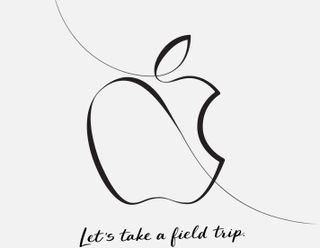 When will Apple's 2018 March Event take place?
Tuesday, March 27, 2018. That continues Apple's pattern of holding spring events later and later in March.
2016: March 21
2015: March 9
2012: March 7
2011: March 2
Where is Apple's 2018 March Event being held?
The Steve Jobs Theater at Apple Park, you'd think? But no: It's being held in Chicago this time.
Does an education event mean we won't see new iPhones, iPads, or Macs?
Hard to say. We could get there and see new Books (formerly, iBooks) and new Classroom for iPad software. And that's it. Or we could see the next version of the less expensive 9.7-inch iPad and new Apple Pencil to go with it, and maybe the new, updated MacBook Air for students.
Nothing is official until Apple announces it, so let's just cover all the bases.
Will we see new iPads Pro?
Apple updated the 12.9-inch iPad Pro and introduced the 10.5-inch iPad Pro back in June. That's only 9 months ago for a product that typically enjoys a 12-18 month refresh rate.
But Apple silicon – in this case, the September-launched A11 bionic — waits on no refresh rate, and the idea of iPads Pro getting MacBook Pro-style spec bumps is appealing. (Even if it causes grumbles from those who just bought the previous model.)
Arguably, the bigger advances awaiting iPads Pro are OLED displays, TrueDepth cameras, Face ID, and new screen improvements for the Apple Pencil.
Given OLED constraints and Apple's desire to push the display technology to two new iPhones this year, it seems extremely unlikely for iPad. Whether Apple can produce enough TrueDepth modules or tries to push LED edge-to-edge, we'll have to wait and see.
What about a new, cheap 9.7-inch iPad or a new iPad mini?
Another example of Apple launching new products even when it doesn't hold events, 2017 saw a new, less-expensive iPad — roughly analogous to an iPad Air 1.5 with updated processors, it was targeted at people who still had iPad 2 or other, older, devices.
So the questions becomes: Does Apple keep that model around and push prices down even lower — into cheap video tablet ranges — or keep the price the same and bump up the specs?
iPad mini is an even harder knot to cut. Steve Jobs never wanted a small tablet. Eddy Cue convinced him of its value. And it worked... for a while. But when iPhone went big and bigger, the iPhone Plus cut into the iPad minus.
Now, with rumors of an even bigger iPhone on the horizon, is there any space left at all for an iPad mini or 7.9-inch iPad Pro?
As someone who'd love a big phone or tiny tablet with Apple Pencil support, I just hope Apple offers one of those products by year's end.
Could we see a new Apple Pencil 2?
You mean a No. 2 Pencil? (No, you stop!) Serenity certainly hopes so:
What I want to see in Apple Pencil 2
AirPower and AirPods 2?
Apple teased AirPower inductive charging pads and inductive charging cases for AirPods back in September of 2017. It would be odd to rehash them rather than launch them, but if they're ready and there's at least a slide's worth of new information to talk about, why not? (Especially if that AirPower mat also charges Apple Pencil 2.)
There are rumors of water-resistance and Hey, Siri-capable AirPods 2, and even AirPods-style, high-end, over-the-ear headphones as well. It might be too early for those, though.
What about iPhone SE 2?
Apple typically unleashes new iPhones in September, but in 2016 we got an everything-old-is-new-again rebirth of the 4-inch screen size with iPhone SE. Could Apple be readying a repeat?
The existing iPhone SE is an iPhone 6s in iPhone 5s clothes. Apple might replace it in the less expensive lineup with an iPhone 9 this spring, but what about in the much smaller lineup? With next-generation iPhones rumored to go Plus again, it would be nice to have something that's still on the small side as well.
An iPhone SE 2, so to speak.
Could we see a Gold or Product RED iPhone X?
While we didn't get a March Event in 2017, we did get a Product RED iPhone 7. And it was stunning. New colors are often as exciting for customers as new designs — we've seen that with gold and rose gold in the past.
Competitors are launching new flagship-ish phones this spring and a great way for Apple to grab back some of that attention is new iPhone colors. Not only does Product RED fit that bill, it provides funding to an incredibly worthy cause.
Whether we'd see anything other than potential gold or red iPhones X — purple or blue, anyone? — or any new colors at all are questions I'm incredibly excited to see answered.
More iPhone 9 / iPhone XI rumors
What about new Macs?
Apple announced the 12-inch MacBook at the March event in 2015 and updated in in 2016. The 2017 updates showed up at WWDC in June along with updated MacBooks Pro and iMacs. In December, we got iMac Pro.
All of them are now on Kaby Lake (with the exception of iMac Pro, which is on Skylake, because Xeon W.) Is Coffee Lake ready for the Mac? Intel has been struggling with the last few die shrinks and architecture changes — so much so the company has delayed and divided its roadmap numerous times. Apple needs very specific chips and time for deep integrations, so we'll have to wait and see.
Same with a redesign. I'd love Face ID on the Mac even more than I would iPad. With T1 and T2 chips, everything is there assuming the TrueDepth camera modules are available in sufficient quantity and yield rates. And if it comes with an edge-to-edge display like in the mockup above — take my money.
But it's a huge if, especially for March.
What about the software?
We've got the betas for iOS 11.3 and the rest, so all the small new features coming this spring are already out there. If there's anything specific to the new hardware or services, we'll hear about it.
And iBooks... er... Books?
Books — the new version of Apple's ebook store and reader — certainly seems on the cusp of an App Store-style redesign.
What do you want to see?
What do you most want to see from Apple at March 27th's "Field Trip" event in Chicago? Let me know in the comments below!
Get the best of iMore in in your inbox, every day!
Rene Ritchie is one of the most respected Apple analysts in the business, reaching a combined audience of over 40 million readers a month. His YouTube channel, Vector, has over 90 thousand subscribers and 14 million views and his podcasts, including Debug, have been downloaded over 20 million times. He also regularly co-hosts MacBreak Weekly for the TWiT network and co-hosted CES Live! and Talk Mobile. Based in Montreal, Rene is a former director of product marketing, web developer, and graphic designer. He's authored several books and appeared on numerous television and radio segments to discuss Apple and the technology industry. When not working, he likes to cook, grapple, and spend time with his friends and family.
While everything can be improved, I have to say that the Apple Watch 3 is really just about perfect. I used to have a series 0, but it started not making it through the day. I now have a series 3, and after my 16 to 18 hour days, using it heavily (as a teacher and a coach, I'm always using my watch), i put it on the charger and I still have 80% to 85% left! If I hit the gym, that results in 75% left. Its amazing!

I'm still rocking my Series 0, the Series 3 still seems too close to the original aside from hardware upgrades. I would at least like to see an always-on display, the "lift-wrist" motion to turn on the display can be intermittent, and I'd also like to just be able to gaze over at it to see the time like a normal watch

I do not expect a March announcement meeting. I do expect a couple of announcements in March, however. I would expect the upgraded Air Pods and the Air Power to be announced. There probably also will be a few new watch bands announced and, maybe, a new Mac mpdel.

"What do you want to see?" I want to see an end to "iPads Pro". I have 2 iPad Pros.

If this is all there is with respect to potential announcements then I don't see the need for a March event. It'll be rather boring. But then again, Tim Cook is always boring up on stage anyway.

This will be an interesting event indeed. Lets see what they've been up to. I would love to see a new iPad Pro w/ faceID. My calendar is marked !

Definitely, Face ID is awesome

They certainly won't cancel the Mac. I think Apple are planning to merge iOS and macOS, or bring them closer, but I'm not sure how quickly that will happen. A lot will need to change for macOS to be touch-screen compatible, including apps needing to be "touch-ready". I'm still using a Mac for computing since iOS doesn't offer the necessary applications for development yet and I'm not going back to Windows

Maybe in terms of how they've integrated the touch-screen element, but I'd still say Windows 10 falls behind macOS in many other areas.

How is Windows ease-of-use better? You didn't say, and it can't just be because of the touchscreen. Then you went on to say that macOS includes great software like Garageband, iWork, iMovie etc. Wouldn't this make macOS ease-of-use better? And obviously if you're looking for a low-cost option you're not going to buy an Apple device, that's never been their market. I think Apple would suffer a lot if they stopped the Mac, at least not without sorting all the things you can't do on an iPad that you can do on a Mac

What part of iWork is crap? I use it all the time, I prefer it to Office personally

"Will we see new iPads Pro?" No, but we might see new iPad Pros.

For an educational iPad or MacBook? How about THICKER ... with the benefit of increased durability, features, ports, battery life and price point. If T.Cook says "the thinnest [Apple device] ever!" I'm frisbeeing my wafer thin iPad thought my wafer thin MacBook screen!

How long have you been with Apple? Thin has almost always been Apple's mantra, even the first iPod was considered to be one of the smallest/thinnest music playing devices. It'll never change, at least I don't think so.

No you're not. If so, i wanna see photos. I want to see bud.
Thank you for signing up to iMore. You will receive a verification email shortly.
There was a problem. Please refresh the page and try again.