Ericsson looking to sue Apple over wireless patent licensing dispute (again)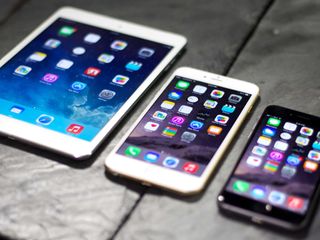 The Swedish company states it has continued to offer talks with Apple, but a fair, reasonable and non-discriminatory (FRAND) agreement failed to materialize. Said lawsuits have been filed in Germany, the Netherlands and the UK. It's claimed the iPhone, iPad and other hardware produced by Apple are infringing on Ericsson licensing that covers 2G and 4G technologies.
From Ericsson's press release:
It's not the first time Ericsson has attempted to escalate matters against Apple with the company previously attempting to have iPhone sales banned in the US. The ITC agreed to look into the dispute between the two parties back in March. Ericsson is looking to take as much as $750 million from Apple a year for patent licensing.
Source: BBC
Get the best of iMore in in your inbox, every day!
$750 million dollars a year? That sounds high to me. Apple should be paying if using their patents, but if they are FRAND patents, does this not seem excessive? Sent from the iMore App

"does this not seem excessive?" Why?

Well with how many devices apple sells, doesn't seem that high.

According to Florian Mueller over at FOSS patents, a former director of patents and licensing at Ericsson publicly stated in 2010 that Ericsson expected to seek LTE royalties of 1.5% of the end product price. Also, "Ericsson has never accepted that LTE licensing should begin with a component-focused royalty base, to which a reasonable rate is applied." That's nowhere close to "fair and reasonable", they know it, but they think they're entitled to it.

"That's nowhere close to "fair and reasonable"" Why?

If they want a royalty proportional to the device price then Apple pays a higher royalty for 64 GB and 128 GB models despite using the exact same LTE technology. The royalty shouldn't be affected by components that don't use the patents.

Nop, the royalty is based on the whole value of the device as has been done by the industry since decades ago.
Thank you for signing up to iMore. You will receive a verification email shortly.
There was a problem. Please refresh the page and try again.