What was your favourite TiPb story of 2010? [Give away]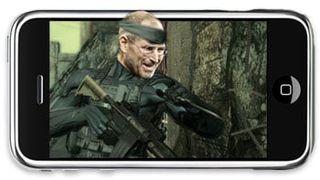 We've already chosen our editors' picks for the top 10 headlines of 2010, but now we want to know our readers favourites (that's you!). There have been so many stories that some of the best ones get lost in the mix. We have watched Apple take on Google, HTC, Adobe, Nokia, and pretty much everyone and their patent troll sue Apple. We've seen the releases of the iPad and the iPhone 4 and complaints about both. We got iOS 4 for iPhone and -- finally! -- iOS 4.2 for iPad. We've had the white iPhone 4 go missing and rumors of the Verizon iPhone hit the boiling point.
Okay. Bored now.
You know what my favourite story of the year was? I have to say it wasn't really newsworthy at all but was humorous in nature. It was the rumor that Steve Jobs was stopped at the Japanese boarder for carrying ninja stars. Yes it was later found to be only fiction (perhaps) but is still makes me laugh.
What was your favourite TiPb story of 2010? Post the TiPb.com link in the comments below, tell us why it was your favorite, and we'll choose three of you to receive some fabulous iPhone and iPad accessory prizes for New Years!
What are you waiting for, tell me your favourite stories!
(Valid email address required. We won't show it but we'll need it to contact you if you win!)
Get more iMore in your inbox!
Our news, reviews, opinions, and easy to follow guides can turn any iPhone owner into an Apple aficionado
Senior Editor at iMore and a practicing therapist specializing in stress and anxiety. She speaks everywhere from conferences to corporations, co-host of Vector and Isometric podcasts, follow her on Twitter @Georgia_Dow and check out her series at anxiety-videos.com.