First Yosemite update beta rolls out to developers, AppleSeed program members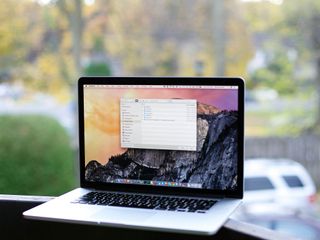 Apple has started pushing out the beta of its first update to OS X Yosemite tonight. The update will bring users to version 10.10.1 and is available to both developers and those in the AppleSeed pre-release program.
According to the change log, the key focus areas in this update are Wi-Fi (presumably to correct the string of connectivity issues users have been reporting), exchange accounts in the Mail application, and improvements to the notification center.
If you are a developer or member of the AppleSeed program, you can head on over to the update center in the Mac App Store to check for the update now.
Get the best of iMore in your inbox, every day!
Thank God to hear about a WiFi update. It cannot come soon enough! Sent from the iMore App

Nothing is showing up under "updates"

Make sure you're in the beta; if you are, it's rolling out to everyone, you'll get it soon enough. They want to give it to a few people first to make sure there's nothing devastatingly wrong with it.

It's been 10 hours now, and still not showing up in my updates. I was on the public beta program all through Yosemite, but so far this isn't showing up for me. So maybe it's just for the developers and not the AppleSeed people so far?

I'm thinking the same. Sent from the iMore App

Yes WiFi fix is needed! Posted via my Nexus 5

Hopefully my MacBook Air might connect to my iPhone 6 through Bluetooth. Then hopefully there is an iOS update soon to fix my 5% an hour battery drain. I'm losing faith rapidly Sent from the iMore App

I wonder if those people who keep insisting that 10.10 and 10.1 are the same will finally find rest. Maybe they'll come up with some mathematical theorem proving 10.10.1 is equal to 10.0.1 now.

I'm in the public beta program and I still don't see the update. Has any non-dev been able to get it?

Same for me still. It's looking more and more like this was only released to developers and not the AppleSeed participants. Unless they're _really_ taking their time.