Former Tesla engineer joins Apple, fueling more car development rumors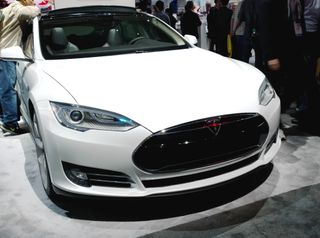 The rumors that Apple is secretly developing its own self-driving car got another boost today. It was revealed that Jamie Carlson, a former senior engineer on Tesla's Autopilot self-driving car program, has now joined Apple in an unnamed position on its special projects team.
According to Reuters:
As we have speculated before, Apple could also be working with other car makers on new vehicles that will incorporate improvements in CarPlay technology.
Source: Reuters
I have been writing professionally about technology and gaming news for 14 years.
Why does everyone think about the self-driving aspect (if indeed Apple is making a car)? Why not just make a great electric car, maybe with some assistive technologies where applicable?

I think the improved CarPlay scenario is far, far more likely. Apple has absolutely zero experience in car manufacturing (or really, manufacturing at all - all their current stuff is contracted out, but there are no "car fabs" to be had). It just makes no sense.
Get the best of iMore in in your inbox, every day!
Thank you for signing up to iMore. You will receive a verification email shortly.
There was a problem. Please refresh the page and try again.