Game Center Terms of Service updated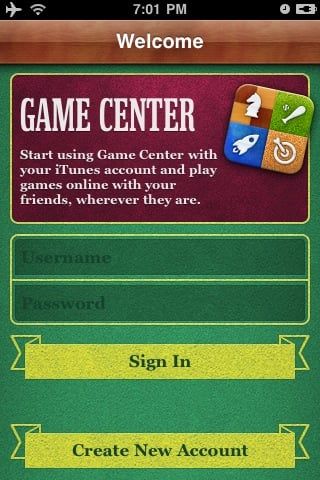 Apple has recently changed the terms of service for their Game Center application and the main difference is that Game Center will now use your Apple ID instead of your gamer tag when making a friend request.
You will still be able to use a handle/username for Game Center, it just appears as if Apple wants us all to be more personable and authentic with each-other when becoming friends. What are your thoughts about users seeing your full name when requesting friends on Game Center? Does it increase accountability, reduce privacy, or both?
[ MacWorld ]
Get the best of iMore in your inbox, every day!
Thank god...I was getting upwards of 20 friend requests daily. Good to know that will be put to an end.

Is anybody having problems to log in I put my email and password and I can't log in

I just restarted my iphone and now is working

@Leonal - Having the same prob. Seems like i "sign in" and it wants to go through the setup process. I'll try restarting and see

Not quite sure how using your Apple id will make it more personal. My game center ID is my actual name. My Apple id is a user id I made up years and years ago when I got an iPod - no one will associate it with me.

How does that affect my 10 yr old daughter's iPod. She doesn't have her own Apple ID but has a game center handle. I am signed into the App Store on her iPod under my Apple ID and I didn't plan on her having an Apple ID. Do I have to make an Apple account for her now?

I know this is really noob-ish, but I don't know how to access game center. I don't have an app for it, and I can't find one in the app store.

Umm are you running 4.1 or newer because if not you wouldn't see it.

I want the option to delete game center. I don't use it and have no desire to keep it on my phone. I hope this can happen soon. It's a stretch but it reminds me of Microsoft IE (gamecenter) versus Netscape (open feint)

thanks @roamingrican, I am not. I didn't realize that it was 4.1 or newer. sooo that explains that

Is this the next step towards Ping integration?