Apple's 30W USB-C power adapter is down to $34.99 at Amazon. That's a huge chunk off the price versus buying at Apple. The deal is even better than B&H, where it's discounted to around $44.
Charge up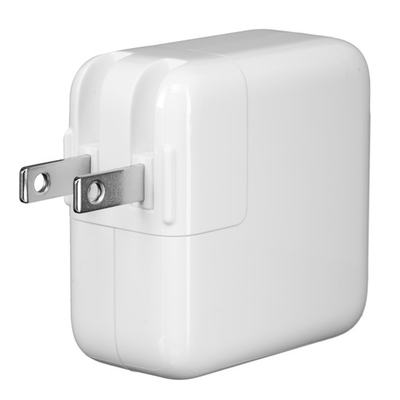 Apple 30W USB-C Power Adapter
Charge your MacBook or MacBook Air with this adapter. It also works with any other USB-C enabled device. Use a USB-C to Lightning cable to take advantage of the fast charge tech in the iPhone 8 or later.
$34.99 $43.00 $8 off
Apple recommends using this power adapter with the 12-inch MacBook or the 13-inch MacBook Air. It's capable of powering either one and probably other models as well (check the official Apple product page for every product the adapter is compatible with). Add a USB-C to Lightning cable and you can use this adapter with recent versions of the iPhone. It can take advantage of the Fast Charge tech to give them the speediest possible output, which means you can detach from the wall just that might faster.
This adapter also happens to be our recommendation for getting the best charge for any of the iPads you might have lying around thirsty for power. The adapter doesn't come with any cables, so if you plan on using it with the latest iPad Pro you will need a USB-C to USB-C cable to do so. Since we're on an official Apple kick at the moment, you can grab a 1-meter long cord for $19 there or get one from Anker through Amazon.
Of course, you don't have to use this with an Apple product, either. It works just fine with any USB-C enabled device. You don't have to admit you have an Android tablet lying around, but this will work just fine with all that gear, too.
Users give it 4.6 stars out of 5 based on 57 user reviews on Amazon.
Need some USB-C alternatives? UGreen has several USB-C chargers with Power Delivery on sale today. One has a foldable plug. One goes as high as 30W. Take your pick and you can save even more money with these since they go as low as $10. UGreen also has a USB-C to Lightning cable on sale you could use.
We may earn a commission for purchases using our links. Learn more.