Greenpeace names Apple as top green tech company once again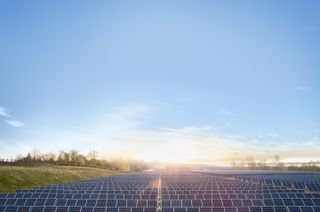 Environmentalist organization Greenpeace has named Apple as the most environmentally friendly tech company in the world once again. The organization's Clicking Clean report, Apple earned an 'A' in four out of the five available categories, while nabbing a 'B' in Advocacy.
From Greenpeace:
Apple scored an 83% on Greenpeace's Clean Energy Index, and was also credited with pushing its suppliers towards the usage of alternative energy. This is the third year in a row that Apple has taken the top spot in Greenpeace's report.
Joseph Keller is the former Editor in Chief of iMore. An Apple user for almost 20 years, he spends his time learning the ins and outs of iOS and macOS, always finding ways of getting the most out of his iPhone, iPad, Apple Watch, and Mac.
Bravo to Apple on achieving this goal and making good on their promises, but it should be noted that this report purely deals with how data centres are powered. It does not include the environmental impact of manufacturing devices. Therefore the article and its claim that this makes Apple the greenest tech company is misleading and incorrect. Posted via the iMore App

You almost made a positive comment about Apple. I guess you tried, but a leopard cannot change its spots

I made a completely positive comment about Apple; it was iMore I criticised.

Switch was the world's number 1 tech company on this green data. 100% score is larger than Apple's 83%. Math is hard. Posted via the iMore App for Android

Switch were the top colocation (ie provider of data centres for third parties only) whereas Apple came tops for companies that use their data centres for their own business. Either iMore didn't understand the report, or their jumping on the post truth bandwagon with style.

Three comments in six hours? What a hot button topic here at iMore! But I'm glad nobody is pretending that this is what steers them to Apple Products. :D

It's a sad reality that the majority of people don't really care about how "green" they are, otherwise everyone would be driving electric cars, and the ocean wouldn't be full of waste (this list could go on for a while)

That's a rather patronising view of people. More folks would drive electric cars if they were more affordable. With the cheapest in the UK costing nearly £20k, this is well out of reach of most people. Furthermore the range is limiting for people who drive close to 100 miles per day, and is dependent on having a charging station at home (difficult if you haven't the luxury of your own parking space) and/or work. This is of course ignoring the brutally destructive methods used to obtain the materials needed to manufacture EV batteries and its other lightweight components meaning that a fifteen year old Ford Focus is a more "green" option than a new Tesla Model 3.

I think there is missing donation amount made by Apple for greenpeace. ;) Sent from the iMore App

I doubt it. All of the information that they used to score Apple is available if you Google it.
Get the best of iMore in in your inbox, every day!
Thank you for signing up to iMore. You will receive a verification email shortly.
There was a problem. Please refresh the page and try again.