Greenpois0n RC5 Jailbreak for iPhone, iPad iOS 4.2.1 updated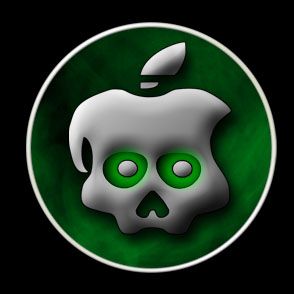 Greenpois0n RC5, the latest Jailbreak for iOS 4.2.1 iPhone, iPod touch, and iPad, has been updated to version 2, which should fix some of the issues users have been experiencing. Mainly the issue where your jailbreak will just sit at "Greenpois0n Initialized". Hopefully this version will take care of that bug. I know a few people have been having issues even loading Greenpois0n.com. There are also several mirrors available, so keep checking the comments for the latest on those.
Also, some users have been noting that their Cydia icon is completely missing or they can't get Cydia to install. You can alternately use redsn0w RC8 to install Cydia. Basically use Greenpois0n to jailbreak untethered and then run redsn0w just to install Cydia.
Let us know in the comments if the second version of Greenpois0n is working any better for you! If you need instructions on jailbreaking under iOS 4.2.1, check out our how to jailbreak via Greenpois0n walkthrough and if you need more help, our Jailbreak Forum.
[iPhone Download Blog - they also have a list of mirrors]
iMore senior editor from 2011 to 2015.
Wheres the one for Windows?!?!?!

Using RC1 of greenp0sion5, took 3 attempts before kicking in, same with Loader, now downloading Cydia (slowly) but hey - working :)

Seems pretty unstable compared to jb for iOS 4.1 and any main ones before. Seems rushed, don't know what the rush is with 4.3 around the corner.

They patched the exploit GP uses in 4.3, so no point keeping this jailbreak any longer.

I'm lost. So Apple already patched the whole for the exploit to jb 4.3? So do you mean that the exploit for 4.2.1 has been patched in 4.3 so saving this doesn't matter?

As long as it's working, that's what matters. At least we have other ways of getting Cydia loaded and working if we can get it jailbreaked with greenp0ison rc5. iphone.blogupdates.net

How does this seem rushed? iOS 4.2.1 has been out since November. The tethered only version was short to follow. So I fail to see how this finally coming out months later is a "rush job." Not everything works perfectly from V1 just as Apple has shown and other software companies.

Agreed. And most of the errors people encounter are, unfortunately, user error.
Not restoring correctly.
Not getting into DFU mode correctly.
Trying to use this on an incompatible device.
Or, their servers are slammed. So, naturally, people are having issues with Loader. They think it's a bug, it's just their servers are hammered. That will fix itself as traffic dies down.
but for now, there is a workaround, simply install redsn0w RC8 (the tethered jailbreak), and run it, but check the box "install cydia" and leave everything else unchecked. Then you have cydia and can just delete loader :)

Agreed. Unfortunately a lot of people want to JB but just don't have the experience (not their fault obviously) and are quick to blame the software rather than their inexperience (again not their fault).

Then maybe a tutorial should be written for those users ;)

http://www.tipb.com/2011/02/04/jailbreak-ios-421-untethered-greenpois0n-...

agreed. some are rookie mistakes.

Hello
I tried several times to launch GreenPois0n.
Everytime there was an error and didn't open.
That was on a mac on 10.5.8
I used my kids laptop on the newest Snow.
Worked perfect.

I jailbroke on top of tethered redsn0w and had no problems

That's my plan for after work. Hopefully this version will let me past the initialized error. When you did this were all your JB tweaks and apps still present or did you have to redownload?

When i did this on my device all my tweaks and everything were just fine! Had no problems...
Glad DevTeam released a quick fix...
Now i wish all customer service was so speedy to fix a problem...

I just did and and I'm waiting on it to reboot to see what happens.

WOW everything is flawless. Ran it over my tethered JB and everything is perfectly intact no issues. It is nice to be free again as far as rebooting if I so desire!!!

Windows pleeeeeaaaaaasssssee

A quick fix is to get a Mac, join the Apple ecosystem

A 'quick' $700+ (for mac mini) fix. I run Snow Leopard in VMWare on Windows, but I won't press my luck trying to jailbreak in that.

Just wait for the first Verizon iPhone 4 jb. All those virgins will lead to lots of complaints the first 48 hours.

I'm having issues after the jailbreak that my usingtime indicator doesn't work. Do more people have this issue. And how can I fix it?

I have the same problem.. But cannot find the solution on web..:( . Any some ideas?

Charge it to 100% guys, this happens too if you restart the device in any cycle

Useage goes to a "-" if you do a respring. Only way to fix is to recharge back to 100% or don't respring haha.

rc5 version 1 worked for me, after some tries. all is well, so I am not going to try to go through the hassle again. but good to know version 2 is out, that way people who did have problems can give it another shot. good luck to all.

Wait, a new version of RC5? would that be RC6? :-)) Talk about needing some fraakin' version control.
And is redsn0w RC8 something newer than 0.9.7b6? No wonder people are having such trouble... There's a million references to different bits and no process around builds or distribution.

They simply fixed an issue with RC5 and labeled it RC5 2. Redsn0w I believe is at Beta 8 right now.

Have jailbroken 4.2.1 with greenpoison. No cydia source in loader :-(
Run Redsnow rc8 over the top and get a White screen as it try's for a reboot an an unexpected error!! Any ideas?

restore to a stock 4.2.1, and try again. The the first thing you do when jailbreaking and something doesn't work is to try again (after restoring to stock firmware)

I was on stock 4.2.1
I keep seeing mention of Greenpoison RC5-2 but can't find any links to it

Can't get it to work. Taking a break and will try it later.

This will help you guys out. Open terminal and type sudo then a space. Now view contents of the greenpois0n app and goto macos and you'll see the app. Now drag that file to the terminal window and it will put the location to the file after sudo. Hit enter put your pass in. Now jailbreak and it wont crash and won't give you problems. I did it 20 times it was a nogo. Then I tried sudo and worked on the first try! I used the original greenpois0n rc5

Hey Andrew, I followed your instructions (thanks for posting) but still no luck. The same errors appear - unable to find gBdevList etc....
Any ideas?
Do you think It would work to restore my iPad to factory 4.2.1?
Thanks

I can confirm that loading the app using sudo fixed my issues. It wouldn't work at all when just launching the app as standard user but as soon as I launched it as sudo, it worked beautifully! Thanks!!

Thank you so much andrew. I've been looking for this answer for about 13hours! worked perfect. thanks a ton man!

NEED HELP GUYS, does greenpoison works with leopard 10.5.8 I keep getting the application greenpoison quit unexpedtedly .. PLEASE HELP

I'm on 10.6.6 and it the program runs. I don't know about your version. Sorry

It worked for me when I held in the Home button all the way through the process

I used gp rc 5 -2 and redsnow and it worked, no problem

Please guys just need to know if this thing works on Leopard 10.5.8 I can't even get it to open

Their read-me file says it requires 10.6.5+

I would be happy just to have an untethered JB that I could use on my ipad 4.x version. Having my iPad on 3.2 JB is good but many apps now starting to be 4.x only.

See Andrew post - this does work. However I finally found and downloaded the GreenPois0n RC5 2 file from here - http://osxdaily.com/2011/02/04/greenpois0n-rc5-2-download
It works!!!! :)

Ok...new problem! When the Loader icon is activated it starts looking for sources. After a while however it comes up with an error - "Please make sure that your're connected to the internet before launching Loader". I'm connected to the internet.
Has anyone seen this yet?

Yeah GP's servers are getting hammered. Simply download redsn0w RC8, run it, and check the box Install Cydia, leave everything else unchecked. Then you don't need loader. :)

When I try that method, it asks me for an ipsw file. Does it matter which one I grab?

it's the servers the 12th time i tried it worked

Man, you should really chill, just because it works for you doesn't mean it will work for all. As for me, running the Sudo and doing it that way kicks my devic into recovery. Takes starting a restore (which fails at that point) is th only way to kick my iPad back to life. Don't assume you are right about everything because when you do, you'll find you are more often wrong. What may be right for you, may not be right for some, here you are there I am, have a good night thank you ma'am.

hey is anyone having problems with their photo and camera app? mine keeps crashing any help would be much appreciated

I had a problem with crashing on some apps. I did reset all settings in general reset and it fixed the problems.

I tried that didn't work. should i restore and jailbreak again?

I can't even get GP to open on my mac. it crashes every time.
Never thought the jailbreak part would be the easier bit haha

Sits on opening screen and does not recognize my iPhone 3G. Noticed 10.6.5+ was required so I upgraded OSX to 10.6.6, did a fresh iTunes and Quicktime install and cleared the reg files, did a restore to 4.2.1 on the iPhone, and then downloaded the RC5-2 update... still doesn't recognize the phone. Opened iTunes to make sure the phone is in DFU mode (yes... with a completely blacked-out screen) and it is.
Trying Greenpois0n RC5-2 with my iPad: connects to iPad when it enters DFU mode and then immediately crashes and gives me the "app unexpectedly quit" display message.
Any ideas?

Sorry don't think Greenpoison support iphone 3G at the moment

Just JB my iPhone 4 and iPad on iOS 4.2.1 with greenpois0n on top of the redsn0w teathered JB. iPhone gave me issues and had to restart the process (used v1), but iPad went through just fine using v2.

Tried it from the macbook. Still crashed.
No clue what's making the app crash.
Looks like i'm sticking with 4.1

Server down but glad this JB is finally here.

So, can an iphone 3GS running 4.2.1 on 06.15.00 baseband be unlocked using the current version of ultrasn0w (version 1.2) after untethered jb using gp rc5_2?

Need the unlock soon! I'm going to London in March, and just bought a Orange UK SIM. 10 quid for unlimited internet! Whatta awesome deal!

I haven't done this yet but I will when I have a few minutes. No Mac except for a Hackintosh on an old Dell laptop and a VMware virtual. I've used the VMware Mac in the past for jailbreaking with no problems at all. That's the way to go. For all those whining that they should release for Windows, they HAVE to develop this stuff on Macs. Porting to Windows comes later.

WORKED!!, awesome!! Already Tethered JB via Red 4.2.1, then ran GP RC5_2. Sync, Power off, Run GP, Hold home button down longer... Piece of Cake

I just want to give a shout out to iMuggle. I've always been scared I was too stupid to jailbreak and would mess my junk up but went for it this time and had no probs. This is fantastic.
thanks Ally. :)

No problem. Glad it went well!

Iphone 3gs 32gb dont jailbreak no matter how I try with this p0ison...4.2.1 and 5.15.04
when jailbreaking gives error....."AppleBCMWLAN::handleIOKitBusyWatchdogTimeout(): Error, no successful firmware download after 60000 ms!! Giving up." ...
Allways the same thing...also has to use redsn0w to get it boot after greenp0ison
Fix?

...when it finally boots there is no wifi and bluetooth..so cydia cannot be installed(ultrasnow)etc.
I know there is possibility to get ultrasnow with no wifi, but why wifi fails..fix

Kyni, my iPhone4 worked fine but my wifes iphone 3GS (8gb) already tethered redsn0w jb doesn't work....

kyni, Same thing happened to me, I had to do a clean restore (and update to 4.2.1) and then it worked. Good luck

Tried to jb RC5.2 over Redsn0w, didn't work, time out, stopped. Next restored iPad and tried Greenpois0n again. Worked, great ! Got Cydia installed via loader, but since then iTunes syncs ends with "Required file could not be found", doesn't tell me what file. Hope somebody can help ?!?! Cheers !

Jailbreak begins with White screen, and than GP application says failed, but no reason. Tried many times, same error. Any ideas?

My iPhone 4 is jailbroken and finally got the latest mywi ... It's great update on it... But once 4.3 comes out will we loose the jailbreak??

Worked perfectly, except for the loader. It made my phone go crazy! But, using redsnow to install Cydia worked easily. I'm back up and running... Yeah! iOS 4.2.1 on iPhone 4, JAILBROKEN!

I'm still on the very first JB of the iphone4, unlocked so I can use it with my carrier, obviously not ATT. What is the best way to get this baby up to 4.2 while keeping my unlock? I tried looking through the forums but couldn't figure out the steps to take.
Thanks!

Now it works but cydia&ultrasn0w dont..searching searchin carrier..allways searching

ıt worked fine first. then it stuck in cydia, ive restarted the phone but now it always stucks in lockscreen and wont respond any touch.
PLEASE HELP :(

why greenpois0n RC5 so slow? is that normal?

So I have a question I did the update and didnt restore from back up like it was recomended. How do I get all the pictures back that I took with phone's camera?

my iphone 4 is making wierd noises sounds like there something inside my phone when it is on.
and my back camera is blurry amd doesnt focus this started happening after i jailbroke my iphone restored and tried again and no luck.

I do think that it is good that they are working on it, but we need to find a way that makes it so you can do it with less fuss and your iPod slowing down, from this.

Everytime i click on the jailbreak button (already in DFU mode), my ipod touch 2G iOS 4.2.1 starts the jailbreak, about 3 seconds later my internet dies off. First the wireless light on my modem turns off, then my whole modem resets. I have a motorola modem (wireless modem)

Excellent web site. Plenty of useful info here. I'm sending it to a few friends ans additionally sharing in delicious. And of course, thank you on your sweat!

Hi there, simply turned into aware of your weblog through Google, and located that it's truly informative. I'm gonna watch out for brussels. I will appreciate when you proceed this in future. Many other people will likely be benefited out of your writing. Cheers!

Will spy bubble work on a lg t300 and can I purchase this software from my mobile and then just go and download the software onto the targets phone. Tanx for your support!
Get the best of iMore in in your inbox, every day!
Thank you for signing up to iMore. You will receive a verification email shortly.
There was a problem. Please refresh the page and try again.