Here's how to check if you have Amazon credit from Apple's ebook settlement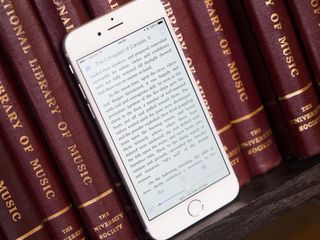 If you're expecting any credit coming your way from Kindle purchases as a result of Apple's ebook antitrust case, Amazon now has a convenient way to check. The retailer is now alerting Kindle users to the settlement payments on its Kindle site, along with a look at how much credit you can expect to receive (opens in new tab).
Says Amazon:
Amazon says that those receiving credit will see it applied as a gift card on their purchases. If you want to check your account, you can simply head to Amazon (opens in new tab) to see if you've qualified to receive settlement credit.
I suppose that's a US only thing, right?!

This makes no sense. Apple is sued, and you get Kindle credit? That's like BMW getting sued, and you get Ford credit.

Apple is funding the Kindle credit because Apple was accused of and found guilty of price fixing. It's not like BMW getting sued and you get Ford credit, it's like Apple getting sued and you get Google Play credit. (Which by the way you can get for free if you install an Android emulator like Nox and run the Google Opinion Rewards app, though it really helps if it's on a phone with GPS turned on. Might not mean much if you use Apple stuff only, but I check it on my wife's tablet once a week. I figure maybe I can save up and buy music with it, download in DRM-free MP3 and put on my iPhone. Why not?) Nothing for me but I've never bought eBooks from Apple. That's the condition. And I haven't done so because I'm new to Apple.. Worth a check anyway, right? Like maybe there's a minimum and everyone gets a little something? Took all of 15 seconds to look.

I didn't get any Amazon credit but I did get $90 from Barnes and Noble which is weird because I buy so many more books from Amazon.
Thank you for signing up to iMore. You will receive a verification email shortly.
There was a problem. Please refresh the page and try again.