How to control your TV with your Siri Remote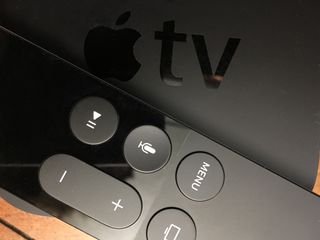 (Image credit: iMore)
The Siri Remote you get with your Apple TV can do more than control just your new, Apple-branded set-top box. You can also use it to control certain aspects of your TV, provided that TV is recent enough.
If the television to which you've attached your Apple TV supports HDMI-CEC (HDMI Consumer Electronics Control), you can use the Siri Remote to power your TV up and down when you wake your Apple TV and control the volume without having to grab your TV's remote. Of course, your mileage may vary as to how often this works as advertised, but when it does work, it's just great.
How to control your TV with your Siri Remote
Open Settings on your Apple TV.
Select Remotes and Devices.
Click Control TVs and Receivers so that it reads On if it doesn't already.
Click Volume Control.
Click Auto, TV via IR, or Off if the options are available, and if not, click Learn New Device... to map your Siri Remote to your TV.
Great remotes for your Apple TV
There are some excellent remote options for the Apple TV, whether you need a replacement Siri Remote or want to make an upgrade.
(opens in new tab)
Siri Remote (opens in new tab) ($60 at Amazon)
If you lost or have broken your Apple TV's included Siri Remote, it's easy enough to replace.
(opens in new tab)
Logitech Harmony 950 (opens in new tab) ($200 at Amazon)
This remote can control your Apple TV perfectly, as well as your other entertainment devices.
Update May 2019: Instructions and screenshots up-to-date through tvOS 12.2.
Serenity Caldwell contributed to a previous version of this article.
○ Apple TV 4K Review
○ Apple TV buyers guide
○ Apple TV users guide
○ Apple TV news
○ Apple TV discussion
○ Buy at Apple (opens in new tab)
○ Buy at Amazon (opens in new tab)

Joseph Keller is the former Editor in Chief of iMore. An Apple user for almost 20 years, he spends his time learning the ins and outs of iOS and macOS, always finding ways of getting the most out of his iPhone, iPad, Apple Watch, and Mac.
One question: It seems like the Siri remote can control the TV and nothing else. So if I've got even a slightly more complicated setup—for instance, I have a sound bar hooked up to my TV, the volume of which is controlled separately—then I'll still be reaching for the universal remote, yes?

I would think that you could program the volume buttons using the remote from the sound bar rather than the tv. I'm just guessing as mine doesn't come until next week.

I tried that. When I try and learn a volume remote, it asks you to activate the volume buttons on the sound bar remote. When I do that, Apple TV does seem to detect it, it seems to learn it...but afterwards the sound bar still does not react to the ATV remote (but does react to its native remote). The ATV remote seems to be able to learn the signal, but it still doesn't know how to get that to the sound bar (yes, I have clear line of sight)

Darn. I was hoping that would work. :-(

I have a Vizio soundbar and I have it working fine with my new ATV4. I first had it learn as a remote, then select it as your audio source. The apple remote turns on/off my TV and controls the soundbar volume. It does not turn off the soundbar but mine auto sleeps after an automatic period of time. Once I turn on the TV I just hit volume up and the soundbar turns on. Keep trying it should work

"select it as your audio source" - Do mean the name you give to a custom volume remote? Or something else? Mine seems to go through the motions of learning my Samsung sound bar remote (it "learns" the volume up and down), but when I confirm it as the custom volume remote, volume seems to do nothing.

I got my Siri remote to work for my receivers volume control (though I don't seem to have the option to control the power). I think I did what you're describing, but just in case I did something different:
I went to Settings-Remotes and Devices-Volume Control (under the heading "Home Theater Control").
I chose "Learn New Device..." and used my receiver's remote to teach the Apple TV the column control.
Then, I went back into Volume Control, under "Home Theater Control," and selected my newly created "Receiver via IR" option. At that point, the Siri remote began to control my receiver's volume via IR.

That's what I did. My GUESS (big time guess) is that my sound bar remote is learned by the ATV, and then the ATV is meant to "teach" the ATV remote how to project the right IR signal? Anyway....doesn't work for me. It's annoying...it's just an IR signal...you'd think the remote could project it, and the sound bar shouldn't know one way or another.

Good explanation of the problem. Mine is exactly as you outlined above. The Samsung TV and a Samsung sound bar, and the Apple TV remote apparently "learned" the sound bar device, but the volume controls on the Apple TV remote will not work. The on/off features of the Apple TV remote to control the TV do work.

I believe there's a way to do this; we're checking with Apple for clarification. (My Sonos automatically picked up the IR signal from the Siri Remote, so I was lucky in that regard, but there is a proper way to set it up.)

I know that the latest AppleTV will switch automatically via HDMI-CEC if your TV supports it. My question is can you easily switch BACK to other input sources via the new AppleTV remote? I'm interested in the new AppleTV but I don't want to be shuffling remotes all the time when I want to switch inputs. For example, when I want to go back to my cable box+xbox one on input 1.

No way to switch inputs with Siri Remote, but you can pair your Apple TV to a universal remote.

I can't get my Sonos Playbar to connect at all. You think it might be because I'm using a harmony remote?

I somehow got my Apple TV 4 to play with my Sonos Playbar, but I don't remember what steps I took. In any event, my Siri remote now controls the ATV, and its volume up/down makes the Playbar turn the volume up/down, as long as it's within line-of-sight of the Playbar. If I remember the steps, i'll post them later.

It seems likely that the volume won't work for any external speakers and thus will be more or less useless for the majority of home setups. I mean how many people actually use the tiny 3" speakers on their TV? Almost always the TV goes to a tuner, amp, or directly to external speakers. TVs have been purposely designed with poor built-in speakers for at least a decade now in order to encourage everyone to buy the amp and the external speakers. Maybe if you had a five year old Panasonic set. That's the last time I remember a TV being made with even moderately good internal speakers.

I am not so sure about that. I have a Sony TV...if I had a Sony sound bar, I bet you it would work via Bravia Sync. It's early days...there will be some ways to do this I am sure.

UPDATE: Got my Apple TV today. Right out of the box, the Siri remote controlled the volume on my sound bar. AND my Logitech Harmony 650 remote that controlled my previous Apple TV controls the new one without any reprogramming. What do you know, it just works!

it's worth mentioning that the remote app on the iphone/ipad does not work with the new apple tv.

Great!! Thought it was just me sigh Sent from the iMore App

I have to imagine that will be fixed soon.

Oddly...the home button on the remote started off working fine...but 20 minutes in or so, it does nothing. Sorry...it does make the light on the front of the ATV blink, but that's it. It doesn't go home, holding it doesn't bring up the sleep menu, double click doesn't bring up recent apps. Just a blinking light on the ATV. I am not sure if I got a hardware fault, or whether I have toggled some setting that is making it not do what it should.

How do I get the OLD remote to NOT control the new Apple TV?? I have two Apple TVs, different setups, different accounts etc... There doesn't seem to be an option to pair/unpair? And also, the Remote app not controlling the new Apple TV is a big disappointment. I'd like to think that they just forgot about it rather than someone made this decision... Unless they're preparing a brand new iOS app only for the new Apple TV? Sent from the iMore App

With the previous Apple TVs, you could pair the remote with the ATV so that it would control only that ATV and nothing else. If you try that with the old remote and old ATV, will it prevent the old remote from affecting the new ATV? The pairing option in the old Apple TV is found under Settings > General > Remotes > Pair Apple Remote.

I've tried every combination of pairing and un-pairing. I can't find a way to keep the old Apple TV remote from controlling the new Apple TV even when it isn't on, it will turn it on and switch HDMI ports to get to it. It makes the old Apple TV useless side by side.

No pair/unpair feature on the new Apple TV settings unfortunately ...

If you cover the sensor it will prevent that from happening. Not the greatest option but it works.