iCloud replacing MobileMe, and it's Free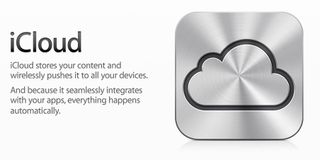 MobileMe will no longer cost you $99. Actually, as of today, MobileMe will cease to exist at all. MobileMe It's being replaced by iCloud, which will consist of a collection of apps.
iCloud will let you wirelessly sync all data to the cloud, as well as perform automatic daily backups from your device. This is going to come in very handy when getting a new iOS device.
Are you excited about wireless backups and MobileMe being put to death, and iCould going free? Let us know.
free...ish. iTunes match is integrated, is it not, and that is $24.99/year (still not bad, though)

that's to say you will want iTunes Match. If you don't, then yeah, it's free

That's all fine and dandy but what about those who just renewed their subscription to MobileMe?

Check your account. It should read this:
"Your subscription has been extended until Jun 30, 2012, at no additional charge"
All good.

The joke is on us... NO REFUND! Just the extention to june 2012. I renewed in May so im feeling the love!

But wait... The new FREE iCloud service is identical to MobileMe and that launches this year. Where is the benefit to those that recently renewed? They're giving us a free year of an otherwise free service? Joke's on us...

@MyBills - you get the full year of what you paid for with MobileMe, and then the extension until June 2012. It doesn't matter that Apple will soon provide iCloud for free...you're getting exactly what you agreed to pay for when you read the EULA and renewed your subscription.

you are correct, we are getting what we paid for. I just seem to get this a lot with apple, last time I missed the free snow leopard upgrade for my new iMac by (wait for it) one day! yup, one day. $29.95 wasn't so bad in the long run.

So what happens to all of my mobile me stuff?

what time will iCloud.com be up and ready for users to sign up?

ios5 page also live http://www.apple.com/ios/ios5/

I never purchased MobilreMe so I'm looking forward to using this new feature

sooo can everyone get an @me.com email now?

btw, MobileMe is down and has the following posted:
MobileMe is temporarily unavailable.
We are currently performing scheduled maintenance. Normal service will be restored shortly. Check back soon!
MobileMe steht vorübergehend nicht zur Verfügung.
Wir führen derzeit geplante Wartungsarbeiten durch. Der normale Betrieb wird in Kürze wiederhergestellt. Versuchen Sie es später noch einmal.
MobileMe est momentanément indisponible.
Nous effectuons actuellement une maintenance programmée. Un service normal sera restauré sous peu. Veuillez réessayer un peu plus tard !
MobileMeは現在使用できません.
ただ今、定期メンテナンス中です。一刻も早く、通常のサービスに復旧できるよう努めています。しばらくしてから再度お試しください。

So do we all get email accounts? I almost shelled out 100 bucks just to get .me

I would love to know how to get a .me account! lol

I'm really hoping that I did not just lose all of the files I have stored on MobileMe

I noticed this little nugget on apple's page:
"Some features of iCloud require iOS 5 on iPhone 3GS, iPhone 4, iPod touch (3rd and 4th generation), iPad, or iPad 2, or a Mac computer with OS X Lion or a PC with Windows Vista or Windows 7 (Outlook 2007 or 2010 recommended)"

Is that supposed to be surprising? I would have thought it a given.

What I thought surprising was the inclusion of the 3GS

MobieMe is back up.
Information about the MobileMe transition
Last Modified: June 06, 2011
Article: HT4597
Summary
What's happening to MobileMe?
Effective June 6, 2011, if you had an active MobileMe account, your service has been automatically extended through June 30, 2012, at no additional charge. After this, the MobileMe service will no longer be available.

mobile me is working fine for me right now

sooooo everyone gets an @me account ????? can anyone answer this?

Anybody questioning the extension of payment on your EXISTING MobileMe account - it should read that it was extended to June 2012 free of charge.
"Effective June 6, 2011, if you had an active MobileMe account, your service has been automatically extended through June 30, 2012, at no additional charge. After this, the MobileMe service will no longer be available."
Read support.apple.com/kb/HT4597 for more info.

hm... I have an expired account.. What will happen with that??

The same thing that happened to Candace Cameron's career - Nothing.

What about us with .mac addresses? I bet those go POOF when MobileMe is taken offline.

Wrong. They will remain just as they did when .Mac became .Me.

Where is that documented? Or are you guessing?

Read the KB article that I posted above.

Sucks that I just bought a subscription 6 weeks ago. Couldn't have went towards a dev account.

That wasn't very smart LOL, predictions that this was coming have been out for months haha.

So. Do I get my $99 reimbursed or what? Also, why happens to all of my information that is synced via MobileMe? Do lose it? Does it just transfer over? What?

So if we paid, we get a subscription extended for a year. But a subscription to a service that is being phased out, and whose features are now being offered (or will be offered) for free? That doesn't seem to make sense.

What good does it do me to have my ME account extended to June 30, 2012 if I don't need ME anymore?

Will my 3G phone work on the new Icloud?

Apparently not. I tried logging in using my Apple ID and I get the message that I need to enable via my iPhone4, iPad or iPod Touch. 3G users it's SOL for you.

I would really like to have my money back for Me.

The iPhone app store already has the cloud

Does anyone know if iCloud currently live?
When I logged into the iTunes app from the phone right by "Search" there was a new "Purchased" icon showing up. And some of my songs had the cloud icon next to it rather than displaying "downloaded"

I was waiting to see what Apple did with MobileMe. Now that it is becoming iCloud, and will be free, I will finally move my primary email address to Apple (in the form of @me.com).
However, I am getting conflicting reports: will @me.com domain names be available to everyone for free? And if so, will they only become available in the fall, with the release of iCloud and Lion?
Thanks, all!

So am I right in thinking that MobileMe will be gone from 30th June, but iCloud will not be available until the fall? How are we meant to sync calendars and contacts in between??

Wayne-
MobileMe will be ending June 30 of 2012. iCloud will go live sometime in the fall of 2011 (this year). So you'll have roughly nine months to make the move once iCloud goes online.

So now what happens to "iWeb"?

It will be rolled up into the package now branded as iCloud.

So let me get this straight, I paid $99 in January for a year of service that is now going to be free, but instead of giving me half my money back they are "extending" my subscription until June 30, 2012 even though that service is now free anyway. That doesn't make any sense whatsoever.
Apple, I like to be kissed before I'm bent over and... you get the idea.

Exactly. So really I paid $99 for service from early May, until fall. Extension does nothing for me, personally.

Well, seeing as we're probably not going to see iCloud until September, you really are getting 3/4 of your subscription, not half.

Actually, if iCloud really does launch in September, I will have paid $99 for service for 4-5 months, not even half a year. Regardless, I'm hopeful Apple gives some sort of pro-rated refund at least, but we'll see.

I understand your frustrations expressed but as users we need to be 1. responsible for understanding the EULA when you purchase an Apple product. When you paid your subscription, you paid for a year of MobileMe service - You'll still get your year of MobileMe service, and 2. do some research as to the lifespan of these products. MobileMe's death has been predicted for 5 months.

My iWeb website is the only I'm curious about. Has anyone heard anything? I called apple but the minions don't know anything yet.

Not very impressed, here. I was on the free trial, which expired last week. I let it lapse knowing full well it was going to go free this week. Now I can't access it at all. Can't resubscribe, nothing. Just get directed to logout upon login. What a scam.

So after June 2012 what happens to my @me.com email... Just stops working?? It's been my personal email account for many years.........

It will be left completely alone... it will transition as part of iCloud and the only change is that you'll no longer have to pay for it.

This is wacked...i had to renew my sub for MobileMe in early may thought apple knew that they were killing off the service. Mind apple didn't have a gun to my head, but the luxury of backing up my phone data was a needed service. Considering that apple knew it was going kill off MobileMe and change the service delivery model, they could have postponed the renewal for all subscribers starting in Jan of this year or offer a refund to all that renewed as of Jan since this was clearly a planned phase-out of service that they know most (say 51% or greater) of buyers use or need. Shameful apple. As much as I am underimpressed by android, might have to look longer as I don't like getting purposely screwed over. Yep I had the option, I chose to renew, but they also had the option to postpone and offer refunds as they knew in advance what the new business model was going to be.

I really feel screwed by this. I had to renew in late May so i am having to pay for basically a full years worth of service that millions of people will get for free. This is what I get for be a loyal subscriber to their service? What a bunch of BS!!!

I can't say anything for sure yet but I'm hearing that some of the pay services of iCloud will be offered up free for pro-rated MobileMe subscribers.
You're upset - Yep. But you paid 99 dollars for a year long service that you're still getting. It's not like you're not getting what you paid for.

Dood - we get what you're saying... but you have to understand that for those of us (like me) who renewed on June 2nd for $99 are paying for something that folks who renewed just four days later get for free - the exact same year of service. Your comments about "knowing this ahead of time due to RUMORS and speculation" are invalid - if I didn't renew, I would've lost my email address, my storage, and my data - that was not an option.

My big question is how is this going to affect the amount of data used over 3G? I have unlimited but I know a lot of people don't and i plan to move over to VZW which I hear they are going to discontinue unlimited data by time I switch... iCloud seems awesome but what if I am streaming music for 6 hours out on my boat that seems like a lot of data being used? Any thoughts? Is iCloud data not taken into consideration when AT&T or vzw bills you?

Will you be able to back up your jail broken iphone over the cloud?

So let me get this straight. Apple is renewing people for free on MobileMe but offering Icloud for free with a free email address to go along with amazing advancements that no other operating system can provide. Sure, sometimes Apple alienates some users with certain upgrades, but look at it this way.----Our functionality in all aspects of our daily use of an IPhone, IPAD and Macs will be so much easier.....
Guys, this really isn't the worst trade off I've ever seen. Imagine, having to deal with slower computers with computer viruses always ravaging their systems and can't even get printers to work properly...
I understand $99 is a lot for some people, however, to be able to go through life with easier ways of taking pics, sharing pics, etc., etc. is more than a great tradeoff....Keep up the great work Apple

Wow, haven't any of you ever read Matthew 20?

My guess is that iDisk will go away, to be replaced by multiple app-linked special folders. This will only make sense for either: apps that are cross-platform (Mac or Wintel/iPad/iPhone or iPod Touch), or Apps that properly mesh with the Lion paradigm (all docs associated with a certain app get a MEDIA subfolder).
I see there's a leaked PDF regarding this!
https://docs.google.com/viewer?url=http://f.cl.ly/items/2k0T211c3L3K0S3q...datafrommobilemeto_icloud.pdf&pli=1

Well, the leaked doc doesn't explain anything about iDisk at all.

And check out the replies to the blurb here:
http://www.betanews.com/joewilcox/article/MobileMe-isnt-just-free-its-go...

And check this out:
https://www.me.com/activate_EOL/

Thats gonna be great ;) well actually I'm exited about every good thing that comes to my iPod

Now icloud for free great.Icloud in iphone could be interesting to look for

i need to use but still has just only apple account iDisk it Require @me.com and how do i use iCloud They Said Replace How? Oh That Mean I have to upgrade to ios 5 to use iCloud ?

I clous will support my web pages as mobile me used to?
Any body knows how thats going to work?

Hello so what about mobil me email add? Do we have to do anything for this transfer?

I talked with a chaplain at a Christian free medical clinic today who did not know that Stephen Ministry could fit into his workplace. Can you tell me how to link him with your information on hospital chaplaincy ministry? Thanks. AnnMoore

What the...? I saw this article in another webpage, why don't you at least add a link in the end to show some appreciation for their work?
Thank you for signing up to iMore. You will receive a verification email shortly.
There was a problem. Please refresh the page and try again.