Photos for Mac: The ultimate guide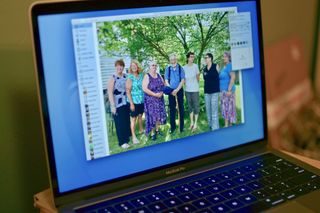 (Image credit: iMore)
With Photos for Mac, all the pictures and videos you've taken on your iPhone or iPad, or imported into iPhoto or Aperture, will always be available to you on any of your Macs, as will any future pictures and videos you take or import, including your DSLR images, even in RAW!
Add to that automatic, intelligent grouping based on time and place, and face detection, non-destructive editing, and the ability to order prints, books, and more, and Photos for Mac makes for the ultimate picture and video app for the mainstream.
Here's your ultimate guide to setting up and using it!
How to get started with Photos for Mac
Photos is your one-stop shop for just about everything you'd want in a photo organization app. You can store, edit, share, and more in Photos for Mac, and all you have to do is dive in and get started. Here's how!
How to get started with iCloud Photo Library
iCloud Photo Library aims to deliver on the promise of having all your photos available on all your devices all of the time. To accomplish this, iCloud Photo Library works with Photos for Mac as well as with Photos for iOS and iCloud.com, as the glue that holds everything together. Shoot a video on your iPhone, take a picture with your iPad, import from your DSLR on your Mac, and all of it goes up to Apple's servers and is made available on all your other devices. Part backup, part sync, part storage optimizer, if you let it, iCloud Photo Library can make micromanaging your pictures and videos a thing of the past.
How to find and manage your pictures and videos in Photo for Mac
Photos for Mac uses the same hierarchy as Photos for iOS — intelligently grouping images and videos into moments, collections, and years. That lets Photos for Mac show you small moments in time and space, like yesterday at the park, but also collections of moments marked by larger changes, like that party across town or that week at the beach, and even an entire year all at once. That way you can quickly zoom out, drill down, or scrub through to find exactly the photos and videos you want to look at, edit, or share. And all it takes is a few clicks and swipes! Of course, you can also find by faces, location, keywords, and more!
How to edit your pictures and videos in Photos for Mac
From magic wand, to basic color, light, and black & white tweaks, or full, granular control over exposure, saturation, intensity, and more. You can also rotate, flip, crop, and straighten, remove redeye, touch up blemishes, and more. Photos for Mac has everything you need to make your pictures look exactly how you want. What's more, all the edits are non-destructive, so if you don't get something perfect the first time, you can change it again whenever you like, or even go right back to the original. Combine that with the large screen, and editing photos on the Mac isn't just easy, it's accessible to everyone.
How to share pictures and videos from Photos for Mac
Share directly via iCloud, Mail, Messages, or AirDrop, or socially with Twitter, Facebook, Vimeo, or Flickr. Either way, you can do it quickly and easily right from Photos for Mac. Simply find the picture or video you want to share — or multiple pictures or videos — choose the way you want to share them, and you're good to go. Thanks to sharing extensions, other services can plug in as well. It's the fastest, easiest way to get your pictures and videos from where they are to where you want them to be.
Questions?
Do you have a question about Photos for Mac? Let us know in the comments below!
Get more iMore in your inbox!
Our news, reviews, opinions, and easy to follow guides can turn any iPhone owner into an Apple aficionado
Mick is a staff writer who's as frugal as they come, so he always does extensive research (much to the exhaustion of his wife) before making a purchase. If it's not worth the price, Mick ain't buying.
Finally! Have been eager to get the new Photos app since I got my new Retina iMac in December. Deleted the iPhotos library at that point and have not been using it, so will populate the new app with a nice, clean, fresh install of images!

Hmmm ... just upgraded and two problems right away: 1) Not enough iCloud storage to use the main feature (and I already pay for extra space to begin with) 2) It kept the old iPhoto library, and the old iPhoto app too, so I just lost 100GB of storage. I thought this was supposed to *replace* iPhoto.

"I thought this was supposed to *replace* iPhoto." -- It does... but leaves iPhoto for those that want to keep it around for a while.... there is NOTHING stopping you from deleting iPhoto.

Well, nothing is stopping Apple from telling us that after we install it, and nothing is stopping Apple from letting people know that the space for pictures on their hard drives just doubled. Also, most users will not know to dig around in the Pictures folder and be able to find the old iPhoto library. Most wouldn't be confident enough to delete it either. In other words, for most users, this old iPhoto library will remain on their hard drive until Apple deletes it for them.

My hard drive is full! Better buy and new Apple computer! Sent from the iMore App

Yes most users aren't too bright.....or just complainers

"and nothing is stopping Apple from letting people know that the space for pictures on their hard drives just doubled" Well Apple tends to stick to the truth, so they aren't going to say that. They could say "hey it looks like we made another copy of each picture, but we didn't!", but I guess they figured that would confuse or any more people then it would help.

Hold down the option key when you open Photos and you can create a new blank Photo library. Then go into the preferences of Photos and change the system library to this new blank library. Now you can have a separate Photo Library you keep backed up in iCloud and on your phone than the much larger library you only have on your Mac (and on your own backup).

How many GB is your library? I pay 4$ a month and get well more than enough with the 200GB price point. 2.) your library should be using the same reference to the original file, if it properly installed it should not have used any more space than you had before the install. If it is, give apple care a call. They're able to remote dial into your machine now and fix things without you going to a genius bar.

I have no desire to automatically upload everything to the cloud. It sounds great, but I just don't need that, because I would need to pay $3.99 a month. I backup my computer which also saves my photos. Right now my iPhone sends photos to photostream which then downloads photos to iPhoto. Will the iPhone still automatically download photos (locally over my wifi) to my macbook if I upgrade to the photos app? if not, this is a little bit of a setback unless I want to pay $3.99 a month. I'm still running on 10.9.5 because I see people having so many issues with the photos app, like above, I don't want all of my photos duplicated. I only have 128GB storage!

Upgrading the library to Photos does not duplicate all photos, but instead links existing files using hard links. Photostream still works and iCloud Photo Library is optional.

Great thanks. I just want my iPhone to continue to send photos to my mac when they're both on the same wifi network. No plugging in, etc. it has just worked well for me. The concept of iCloud photos is great, but I just don't need to see a photo from my trip to Africa in 2007 on all devices for $3.99 a month.

You still have to initiate the Photos in the cloud feature. by default it keeps them locally on your machine. I keep my media libraries (FCPX,Photos,Aperture,iTunes) on an external drive to save space on my laptop. I keep seeing people complain about 4$ a month. I totally get not WANTING to use the cloud, but is that price point really an issue for people?

Just another thing that needs a subscription, and I don't need/want to store my entire 12 year photo library in the cloud. It's pretty big and will be getting bigger for the rest of my life. I have a nice setup in Aperture where I relocate the masters of photos older than 1 year to a remote drive and keep the rest local. I would like the icloud feature if I could choose which photos I uploaded to the cloud (e.g., photos from the past year, selected albums, etc.), that way I could keep the size in check.

I can view my location information, how can I edit it?

I have the exact same issue.

I can't even view mine. I turned on "View>Metadata>Location" and all it does is put a little white icon in the bottom left corner. This icon is not clickable though and does nothing at all except get in the way of your picture. I don't get it. Really pissed that the pictures are all in reverse order too, with no way to change it. What is it with Apple engineers and their deep love of putting things in reverse order? This is the iPod controversy, and the iTunes controversy all over again.

Location information is displayed on the info panel, accessible from the Window menu or the i icon.

Looks like you can't edit the location at this time:(

Did the OS X Yosemite update. However when first opening Photos it did not copy my iPhoto library that sits on external drive.

Open Photos again while holding down the option key.

So, once we update to 10.10.3 is it safe to delete the iPhoto library AND the Photo Stream folders from my Mac?

Yes. And if you want an extra measure of security for yourself - make sure you've got a good TimeMachine back up or copy to an external local storage device.

Wow. Absolutely not a fan of the UI after using it for a few hours. - You can't delete photos without four steps (two of which are hidden from the user at first).
- You have a choice of a white background, or a white background, or you can use white instead.
- All the pictures are displayed in reverse order time-wise, and there is no way to change it.
- the "Faces" interface is both bizarre and almost non-functional as far as I can see. the old way was much better. Sigh. If only there was a reasonable alternative to this.

There is an alternative. It's called iPhoto and the upgrade left that and the old library on your computer in case you wished to return to it. However, I saw earlier you were complaining that it left iPhoto. Aren't you glad it did so now? Delete Photos and its library, return to iPhoto, and use Dropbox or something to handle your photos online. Q.E.D.

No. iPhoto is EoL now. It's not a reasonable option to use a non-supported product. Besides which my complaints are neither unjustified, nor much different than anyone else's today. It's a media library of my photo files, why on earth don't I have the right to sort the files in the order I want (or ANY order)? It also made mistakes on import. Lot's of them. Even though I spent most of yesterday cleaning up my iPhoto library in preparation. It lost all my faces data for instance except two or three snaps of my dog. I'm sure Apple will work things out, but people have a right to complain and a right not to like what they've done to our stuff.

I didn't say anything about not having a right to complain. Bitch and moan all you want to. All I did was give you the alternative you seemed to think did not exist. iPhoto was left by Apple just in case you didn't like Photos, so use it. So what if Photos didn't import things the way you like? Go to iPhoto and use the old iPhoto library which should be just as it was before. iPhoto is only EOL in that it won't be updated now. But it didn't suddenly just stop working. If it did, Apple would have erased it.

How do you get back to iPhoto genius?
It won''t let you... Mike - perhaps if you try and direct or help instead of being a condescending prick...?

EOL doesn't mean it doesn't work anymore. It means it's no longer supported and will eventually break or just become obsolete. It's a dead end, meaning you're now forced to start looking for a replacement. For anyone who has trusted Apple for years to provide best in class software solutions, this is a huge betrayal - particularly for Aperture users. For anyone who can't stand the new Photos app (and I suspect there will be quite a few of us) we are now locked out of Apple's cloud sync solutions for photos and videos.

Photos is a huge step back in my opinion. Apple seems to have given up on photographers. I was using the edit in external editor in iPhoto to reach LightRoom which was the better editor, after Apple gave up on Aperture. I'm disappointed that Apple has no best in class solution here.

This is great - thank you, Mike, for this tip to look for iPhoto: That Apple left iPhoto behind for me, I was able to continue identifying all of the faces in 50K photos - more than a year of pecking away at it, this would have been monumental to re-do. As others have noticed, the "upgrade" to Photos seems to imply lost metadata, i.e., all the photos with previous face identities and related information data are NOT transferred. Not good, Apple. We must wait for a 3rd party app to do this? Crazy.

I also thought that delete was now a 4 step process, but I found that you can hold down Command+Delete, and it will delete the photo(s) without putting you through the Spanish Inquisition.

You nailed it down. Apple used to be intuitive but this App is a joke.

I am really disappointed with this new software. I would like to continue using iPhoto. It was much better... easier to organise the pictures in events, had a black background that is nicer to see the pictures... Someone did not pay attention to some simple uses of iPhoto that are not possible with Photos.

Saw nothing in preferences so two questions... Is there anyway to change the white background to a dark background (white looks awful)? And anyway for info not to be a pop up window? Thanks.

I don't think black is available for the background color... yet. There are a lot of iPhoto functions missing in this release. I'm hoping they reinstate them over time. The sooner the better :)

I was looking for the dark background too, and I think it is in there somewhere because their help page shows it with the dark background! Here's a screenshot of the help page on how to change the view: https://www.evernote.com/shard/s1/sh/9b1d807b-59f0-4294-aae7-c94da46423a... and of course it doesn't tell you how to change that view. The other explanation might be that they put in a screenshot of when you're in the edit mode I suppose.

The dark background is in full screen mode.

Not on my Mac it isn't, I only see the dark background if I'm in edit mode, I would like to simply view photos with a dark background.

You're half correct. You don't actually have to be in "Edit" mode - you just have to double click on a photo in fullscreen mode to bring it to single image view. Then you'll have the dark background. Click the sidebar icon to see thumbnails from the enclosing album. But yes, there's no way to get a dark background in the thumbnail viewer.

This is good news because it must mean there IS a setting I can change if you can see dark robogobo. In full screen mode with sidebar and thumbnails both hidden, and double tapping on the image, I get bright white as my background. Ideas what I can change? Here's what I see after double clicking on an image: https://www.evernote.com/shard/s1/sh/2fcd9fa1-4888-4684-9168-06f68f6df04...

Hmm interesting. I'll have a look and post back. I've only tried it on one machine so far and im not there at the moment.

Oops on me. Not used to this forum. Saw the Triangle/Exclamation point symbol above and thought there was some kind of warning on the messages. Little did I know that clicking that reported the message and there is no way to retract it. (Pop up tip wasn't fast enough :( ) Evidence even I learn the hard way. My apologies to the two authors of the messages where I clicked on that symbol.

Has anyone noticed the favorites on your phone don't show up on the Photos app on your mac. Also if you favorite a video/photo on the Mac it dosen't show up on your iPhone. Wonder why they are keeping these separate and not keeping them synced?

Have you configured iCloud Photo Library? Favorite status should be synced between devices.

From what I can tell, Photos still doesn't provide a fix to the problem of having two different iCloud accounts for my wife and I, but a desire to have a single integrated set of photos in the Photos cloud. Am I wrong, or is there an elegant automatic workaround?

Try creating a smart album as "albums, any" with complete date range of your library "since XYZ date". This will capture all photos and videos. Then you can "share" it with your family members.

I am busy geotagging all my photos in Aperture and editing them before I move them to Photos, but curiosity got the better of me and I opened the new Photos this morning and it imported all my photographs. So now, no editing I do in Aperture will be carried over. Can I delete all my photographs in Photos and then just finish my editing in Aperture and then re-import them into Photos? Aperture uses my iPhoto library, will deleting pics from Photos not delete them from the iPhoto library?

I was able to reimport my iPhotos library, so maybe following these steps in Aperture may work: I quit Photos and put the new "Photos Library" in the trash. Then I opened iPhoto and chose to open the library in iPhoto (it wanted me to open it in Photos). This changed the filetype of the iPhoto library back to iPhoto. Then I quit iPhoto. Then I launched the Photos app again (possibly holding down option, I can't remember). I chose to import the iPhotos library and it reimported everything from the iPhoto library again in a new Photo library.

I still find Photos' implementation too complicatedas they want it to be too seamless! What'sstayibg in my device? How can i keep my photos in the device and in the cloud? And it had a bug during the sync process! And it gave mea bug in my icloud storage who give me the wrong number of Go left (as if the photos are no longer saved) Sent from the iMore App

I still find Photos' implementation too complicatedas they want it to be too seamless! What'sstayibg in my device? How can i keep my photos in the device and in the cloud? And it had a bug during the sync process! And it gave mea bug in my icloud storage who give me the wrong number of Go left (as if the photos are no longer saved) Sent from the iMore App

2 big problems:
- I have 80GB of photos I need to store in the cloud and give many family members access. With Photos you need to have an Apple device for access - so it won't work for most of my relatives.
- Its cheaper for me to get Office 365 + 1 TB of storage than to get just cloud storage from Apple Too little too late.

Create Shared Galleries. The "Make Gallery Public" option does NOT make it searchable online, it is there to generate a HTML address that is auto attached to the invite. Non-apple users can then click the link and open it up in whatever web browser they have. All the options like comment, download, etc still function for them.

I've withheld judgment of the new Photos app until the final version was available and I had the opportunity to try it out in person. I left it running overnight, importing my Aperture library. This morning it took me all of two minutes to conclude that this is utterly worthless for me. This may be great for someone with zero organization skills, but for anyone who has spent any time curating and organizing their image library, Photos is a worthless piece of junk. I cannot overstate how terrible it is. I'm not even referring to the countless missing editing features. Aside from the plain and ugly interface, Photos just does an awful job of preserving and presenting your existing Projects and Albums hierarchy. When I open Aperture, I am immediately greeted by a two-paned display. On the left I have a hierarchical list of "Projects" and on the right I see thumbnails of the currently selected Project. That's as simple as it gets. With Photos, this hierarchy is hidden beneath layers of idiotic, Apple-dictated views, each presented as a thumbnail image with a badly truncated title beneath. There is no way to expand the view so you can read a long title and there is no list view option. I could go on and on, but it would be pointless. This thing is truly horrendous, even for a version 1.0 product. The worst part, though, is that unlike the old iPhoto which was a strictly optional affair, the new Photos app is the only ticket in town if you want to take advantage of Apple's cloud services to sync photos across devices. Thanks Apple.

Have you tried to activate the Sidebar (from view menu)? The layout is almost the same as Aperture.

I just discovered this and it might just make the difference in whether I can make any use of Photos at all. At first glance I don't think the sidebar qualifies as "almost the same as Aperture" but at least it exposes albums and folders to enable some basic utility.

Looks like we've lost the ability to auto import from folder actions now. I used to have a folder action to copy anything new in a camera roll folder from Dropbox and OneDrive to the auto import folder in iPhoto, but there isn't one in Photos, and there's no "Photos" option in Automator that I can find.

I miss the option to use an external editor. Opening a photo that required more advanced editing tools was great in iPhoto. Alas, no more.

That's the one thing I noticed is missing that I actually missed. :/ As an Aperture user, I want to send it over to Affinity Photo to do all my edits and then bring back to photos...

Thats one of my biggest complaints, iPhoto easily allowed me to open an image in Adobe CC and seamlessly save edits. Another gripe is the loss of info, having imported over 11,000 images into Photo. The Batch change utility in iPhoto seems to have been culled for Photo as well, not impressed at all. Aside from that it looks damned ugly!!

I'm interested in the Location functions in Photos. As yet I haven't found how to add locations to images taken on non-location savvy devices. This was possible in iPhoto - you could search the Apple gazetteer, find a location and apply it to the image - no such luck in Photos yet. Also I've found it a bit slow and have had one serious crash.

Location function seems to be forgotten in Photos, but if you really need locations, there are ways around.
You may be aware that iPhoto is still on your MAC. You can open it as follows:
Machintosh-programs-then right click iphoto-show contents?-Contents-MacOS- here you'll find the file "iPhoto". Drag it to desktop and doubble click. iPhoto will open!
Suggest you keep using iPhoto, or if you want to use Photos, you add all your future photos to iPhoto. Add your location to your pictures and then export the file from iPhoto, remember to tick off to include location, then import the file to Photos.
A bit cumbersom I know, but it works until we get an update to Photos which we all pray and hope for.
Good luck

Thank you for this !!! Never seen that before.

I was amazed at how easy it was to migrate my iPhoto's libraries to Photos. Your advice was crucial. I merged my 2 libraries using Aperture then pulled that library across to Photos. Then my next surprise: I have produced half a dozen photo books. Apple said these would not be supported in Photos. Guess what? They are! codons to Apple. Well done!

How long does it take for photos from iOS devices to populate into Photos app on Mac? I took some pictures yesterday and want to edit them on my Mac, but they haven't shown up in my iCloud Photo Library yet. I have double checked to make sure that I have checked iCloud Photo Library and Upload to Photostream in settings on iOS device.

I have logged in to iCloud.com and the pictures are there, but they aren't available in the Photos app yet.

With the new Photos app on Mac I am able to move the photos from My Photostream to another local album, just like when using iPhoto before. However, when I delete the photos out of My Photostream, they also delete from the album I placed them in. This did NOT happen when using iPhoto. How do I save photos out of My Photostream to a local album, which then allows me to delete them from My Photostream?

I need to figure out how to dump Photos. It's a piece of junk. I was using the external editor feature to get to LightRoom to do the real editing. Now I can't do that. If I try to import more photos from the camera, they are going into Photos now. I need to stop that, and just import them directly into LightRoom. But Photos is defaulting. Help.

I used to assign stars to evaluate pictures. In iPhoto there were 5 stars available. In Photos I do see previously assigned stars. However, I have not discovered a way to assign new stars. Nor are the old stars visible together with the photos, which makes it that much harder to make quick selections. Anyone who can offer help?

How much iCloud storage do you get from Apple? I think I missed that bit of info.

Photos won't open files from my Galaxy S3. It downloads them but then tells me the files are in an unreadable format. This is nonsense as they are all JPEG and opened fine before this update. They also work fine when I go into Windows mode using Parallels.

When using Photos for making projects, there is an option to order the project. Do you know if I can order multiple projects together, or do I need to order each project separately? For example, to put 2 different cards on the same order..

I have been scanning old family photos and saving them to iPhoto. I can several at a time and with iPhoto I would crop to a single photo and duplicate to save this version, then go back to the "edited" original and revert to original to crop the next photo. This is probably not the most efficient way to handle scanning multiple photos but I have dozens to edit that are already scanned this way. After migrating to Photo I cannot find a way to duplicate the edited photo. Does anyone know how?

You may have discovered this by now, but you can select a photo, drop down the Image menu and near the bottom of the menu it will say Duplicate 1 photo.

My problem is that my phone and iPad end up with tons of screen shots, pictures from the kids' games, quick shots of those two items at the store I need to ask my wife to choose from, and stuff like that. It's frustrating to have so many random pictures get automatically uploaded to the cloud as if they are something I actually want to keep. It would be a little better if I could quickly tag them before they uploaded so I could later just search the "random" folder for stuff to delete, but I don't know if I can do that. Anyone have any tips for dealing with all the extra "temp" pictures? Am I left with going in and searching and deleting them later? If so, that's such a huge time commitment. Any alternatives for Mac outside of the Photos apps that are worth considering? Thanks!

Hello Mindonfire. I was wondering if you figured out a remedy to you issue with Photos auto uploading all images from a connected iPhone or iPad? Is there an option in Photos to allow you to manually select what is uploaded when an iPhone is connected, or better yet, a setting that prevents auto upload in the first place? I would like to be prompted regarding whether I want import photos from my phone and also then have the option to choose what is imported. We are in the exact situation with "extra" photos that are collected by our family, but not worth keeping or storing on our photos app. Thanks, -Keli

Can someone tell me how to print a picture in the new photo app? BTW--I hate this app and want iphoto back. I scanned 50 yrs of albums only to have photo rearrange all of them and remove all comments.--Had to vent!

I have looked on Photos and can't find how to edit using an external programme such as Lightroom, can somebody help me. Editing using Photos is nowhere near as powerful and of really limited use to me. There must be somebody out there that can help me... please!

Has anyone had an issue where it says "Downloading 1 item" at the bottom of the screen? It has said that for the last 2 weeks, almost like it is trying to download a photo that no longer exists. Anyone know a fix?

Hi Adam, did you find out what was wrong? Mine does the same thing. A bit annoying!!

I just updated to photos and I noticed when I try to share my photo library to my apple tv (V2) you are no longer able to select iPhoto library (which makes sense) but you can also can not select photos library. Is there a new way to share your photos to your apple tv? I really do not want to lose the ability to have all my pictures run as a slide show for the screen saver.

Can anyone tell me where my old shared albums might be? I used to use iPhoto to manage a shared album of pictures that I like to display on my AppleTV while listening to music. Now with this new app that shared album isn't anywhere to be found on my Mac. I don't really want to manage everything in that album from my iPhone!!

Using the new "Photos"app, I am unable to share using mail. When I click the share button the drop down box shows mail, airdrop and messages but are greyed out. This issue didn't exist in iPhoto. Any suggestions, thanks.

I cannot copy and paste any pictures from Photos to any other document I am working on, such as copy-pasting or drag-dropping into a MS Word document. When using the Insert command in Word, I find the directory for Photos, but it is ghosted. Is there a way to export my pictures so they are usable in other applications?

I have successfully converted my iPhoto library to Photos. All my events were stores as iPhoto-Events, which is fine. However, Photos also created new events and filled them with pictures I took recently. These I don't really want -- neither the pictures nor the event folders. I can delete the pictures in the event folders just fine, but I cannot get rid of the folders.
On a similar note, I have created a new album that I want to delete again. I can't do it.
Any ideas?

i live in nicaragua full time and deal with slow internet. i want to be able to export photos at a smaller resolution/size in order to upload to the web (blogs etc.). i cannot figure out how to change the size of photos in the app. please help!

You can choose resolution in the export feature: File > Export > Export n Photo... - and under [Size] choose Small, Medium, Large, Full Size or Custom

I have used many photo storage and editing suites. I took the tour and thought it was easy enough. However I cannot load photos from my camera. It just sits there until my camera battery runs out and does nothing. Three days later I'm still trying. What is wrong with this program. I had no trouble loading into iPhoto. I hate this one.

Why can I see edits and color corrections that I do on my iPhone in the Photos app on my iMac? For instance, if I edit a photo in Snapseed and save a copy the copy will show up on my mac but without any changes.

I have been using photos for a few months and today when I am attempting to save an image from Facebook, it stil says save to photos but actually opens iPhoto and saves to it. What can I do to remedy, short of deleting iPhoto?

Hello, I want to ask if there is any way to delete all the photos/videos that are non-favourite at the same time on macbook? Thanks.

I really need am easy way to add geo data and date/time data to my photos. Many are scans from slides which have erroneous metadata.

Can I use photo app on Mac like picasa, where it doesn't make another copy of the photo and put it in some large folder scheme in a even harder to find (reveal contents folder). I want it so search the whole computer for photos and basically make a short cut reference to them. So I just use the photos app as a way to easily see them all in one place and if need be right click to show in finder (original location).

Photos won't let me download my pictures with Adobe (photoshop) nor Nikon transfer program.
Can somebody help me? How to stop photos downloading automatically when I connect my camera to my mac?

Well, are we are again - a new update - something else not working. I do not wish to use iCloud - my choice. iCloud is disabled for photos on my iPhone - likewise in El Capitan. Yet, surprise, surprise - the iPhone connects - photo starts and then fails to see any of my photos on my iPhone. Well done Apple - again.

Question: When I download photos from camera to iMac (OS Yosemite) the pics go to Dropbox instead of Photos. How can I get the pics to download to Photos?

You might want to check the discussions in Apple's support communities "High Sierra photo editing slow" is one of many with hundreds of posts. Lots of people are having problems editing raw photos since High Sierra and Photos 3. The Apple support specialist I spoke with hasn't been able to edit raw photos on her Mac for more than three months. My support ticket is still open.

Very nice article, thank you for sharing. Have a question, in photography why do folks spell raw as RAW? Maybe it is because "monkey see monkey do" all without realizing the term raw is not an acronym as is JPEG, TIFF and the like. Example, when we write about food we do not write RAW meat, RAW veggies, and the like. Instead we write raw meat, raw veggies. A photographic raw file is the same as raw anything even weather is written as being raw not RAW. Written words in upper case either indicate YELLING and SCREAMING, or recognized as an acronym. The term raw files indicate neither of those, it is just a simple word indicating a file containing all its data uncompressed, unlike JPEG files; notice JPEG is an acronym whereas raw is not. Again, spelling raw as RAW is a mindless monkey see monkey do spelling habit. Regardless of how eloquently one will justify spelling raw as RAW it does not make grammatical sense; do keep away from monkeys.

For the same reason many people spell Mac as MAC. They assume its an acronym. Or it just indicates that some people are clueless. Take your pick.