iOS 8 adds third-party access to camera data via an API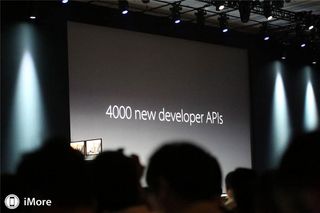 Apple is adding over 4000 new APIs (Application Programming Interfaces) to iOS 8, and one with user-facing implications is a new camera API. The latest camera API will give third-party apps access to deeper hardware control of the camera, meaning you can install an app from the App Store that can handle manual control of exposure, white balance and more, as well as make non-destructive edits to photos that you've already taken.
It will take some time for apps to get integrated with the new APIs, and of course for iOS 8 to be released to the public, but once the new software is available this could be a huge step forward in photography on the iPhone.
Get the best of iMore in in your inbox, every day!
Keeping you up to date with mobile news and analysis since 1989.
Thank you for signing up to iMore. You will receive a verification email shortly.
There was a problem. Please refresh the page and try again.