iOS 8 now installed on 60 percent of devices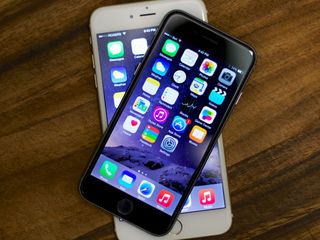 Apple has announced that its iOS 8 operating system for iPhone, iPod Touch, and iPad now is installed on 60 percent of devices as of November 24. With the latest numbers, iOS 7 is installed on 35 percent of devices while prior iOS versions are on 5 percent of devices.
At its October event, Apple compared its adoption rate of its latest mobile OS to Android's, noting that iOS 8 was installed on 48 percent of devices in just 26 days compared to Android's adoption rate of KitKat, which was present on about a quarter of devices; the difference was that it took Android nearly a whole year to get to the 25 percent mark.
Source: Apple (opens in new tab)
Get the best of iMore in in your inbox, every day!
Update people, Update!!! Sent from the iMore App

We need to help people update. I know at least 10 people who didn't update because they didn't have enough storage. I helped most of them by letting them update through iTunes on my Mac. Sent from the iMore App

The people I know (myself included) have updated to iOS 8. Sent from the iMore App

I was wondering where do the old devices gone? Do people still use the old devices? In my country brand new iPhone 4 8Gb still sold in some stores

Right now iOS 7 has 35% and previous iOS' have 5% and considering that there must be around 300-400 million iOS devices in use that represents around 15-20 million iOS devices with iOS 1-6 Sent from the iMore App

I'm running os7 still so I guess I'm among the 35ers Posted via the iMore App for Android

With all the problem still in 8.1.1, I am telling people not to update. iOS 8 is too buggy, including:
- significant Wifi and BT problems still not fixed
- multitouch gestures on iPads usually do not work
- orientation is very slow to update or just doesn't
- performance is as much as 50% slower than iOS7 Unless you need iOS8, why should you update and have to deal with all the problems. This is the first iOS update that I have regretted. It feels like I'm using android. Poor job Apple.

Maybe because of the latest jailbreak! There is a lot good things in iOS 8 runs stabil and good improve over iOS 7! But there are still people they jailbreak and they wait for the right update Sent from the iMore App
Thank you for signing up to iMore. You will receive a verification email shortly.
There was a problem. Please refresh the page and try again.