iPhone 5 to launch in second week of September, iPad 3 to follow later in the year?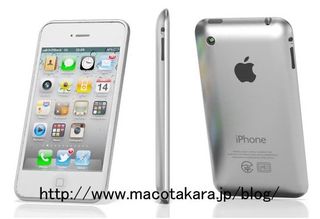 According to a report by China Times, the iPhone 5 will be released in the second week of September with 4 million units set to hit the streets at launch. The same source also claims that the iPad 3 has been delayed until after Thanksgiving due to component shortages.
This release date for the iPhone 5 does seem like a popular choice with many rumors now pointing to a September launch. This would also coincide with the fall release of iOS 5; although the official start of fall this year is September 23. We also know that Apple is recruiting temporary sales staff throughout the UK, starting in mid August. This would allow them to be trained to Apple's exacting standards, prior to the iPhone 5 launch.
The delay to the iPad 3 is a little more mystifying, not quite sure how an unannounced product that is rumored to be released outside of its normal product refresh cycle can be delayed!
The China Times has a hit and miss record with Apple rumors so take this one with the usual pinch of salt. It does however have close links with Apple's supply chain in China.
[China Times via MacRumors]
Get the best of iMore in in your inbox, every day!
UK editor at iMore, mobile technology lover and air conditioning design engineer.
I'd be p***ed if Apple brought out a new iPad after I just purchased the 2!

a lot of people with you!

I skipped the 2 to get the 3!

I skipped the 1 to get the 2! Haha.

I skipped the iPad 1 and 2 to get the 3...

I skipped the 2 to have life. LOOSERS!

I wonder if the reason why they're pushing back the release date from the usual june / july to September is because Apple really likes the external antenna idea. It seems that they want to make sure they're going through more extensive testing. The other reason I think is because of their suppliers from Japan and they're going through recovery right now ...

The real question is... Canadian or American thanksgiving?

There is no way that Apple will bring out an iPad 3 in the same year as the iPad 2 that would make a lot of people angry an would not be strategic in any way.

Strategic in that it would be available for the holidays. I'm sure many skipped ipad1 for Christmas knowing that the 2's around the corner. Could be BS though.

No chance of a 3 this year. When they've got 97% market share, what's in it for them?

The iPad 3 coming out now would really be twisting the knife in the backs of every other tablet maker. Go get em!

I haven't heard much talk of this but with all the new iOS "like" features in OSX, is it possible that this iPad 3 is really the Mac Pad that everyone was looking for before the iPad first released? Would explain possible screen resolution issues and would beat MSFT to the punch with a "full blown" tablet. Price-point and target market would differentiate it from the iPad, hence the different release cycle.

That's actually a really good point. I never quite thought of it that way. I'm just having trouble believing that Apple will actually make such a thing. I know they won't release an iPad 3 until next April. Only time will tell about the possibility of a OSX Pad.

I really hope that isn't the iPhone 5 ...jus sayin.

I couldn't agree more. We all know it's coming but let's be realistic here... That is quite a bit on the fuuuggggggly side! My wife's iPhone 4 is quite simply beautiful & elegant to look at and hold. I can only wish my Android phone were that well designed and sexy to look at (truth is truth sorry Samsung). But for Apple to do a 180 & give the new iPhone a design that looks like that (of course it's a mock up & leaked but bleck) would be a mistake.

No way. That's the worse fabricated guess-up I've seen. It's a morphed iPhone one and 4. Has the old disastrous sunken headphone jack for a start and rubbish buttons, no flash on the back. No way!... I think it will be thinner, lighter and simply with a larger screen and maybe a slight curve on the back like the Air.

I thinki talking about IPad3 now is just from the other company to try to don't let apple to sell more of IPad2

Am I the only one who's sick and tired of hearing this bull about an iPad 3 coming out in the same year as the 2nd? I mean, they said the exact same thing last year about the iPad 2. It won't happen, so stop posting this bull.

Bring on a retina iPad and im getting one!

iThink an iPad 2s before Christmas highly likely. Just a better chip and retina display.

I skipped the iPad 1 and 2 to get the 3

Is this even real? Iphone4 just came out like a year, then iphone5. Wow.

The massive cost associated with earlier mentioned $400 bucks is extremely prohibitive to the majority people who are thinking about getting a good apple iphone. However, these same individuals usually are not conscious of you will find ...ipohne 5
Thank you for signing up to iMore. You will receive a verification email shortly.
There was a problem. Please refresh the page and try again.