iPhone X: Should you buy?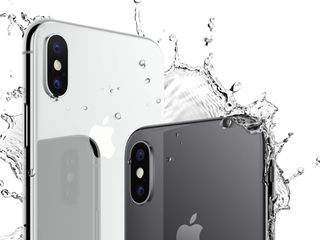 iPhone X is the most advanced iPhone Apple has ever produced. It has a big screen and long battery life without the big bezels that previously went with it, Apple's first OLED display, a TrueDepth camera with Face ID, attention awareness, face tracking, and Animoji, an optically stabilized f/2.4 telephoto lens, and gesture navigation. But it all comes with a price — $999 to start.
While iPhone X might be for some people it won't yet be for everyone. So, is it for you?
Same: Not different
While iPhone X has many new and different features it all shares a lot in common with the other new iPhone Apple released this year — iPhone 8. That includes:
64 GB and 128 GB storage options.
f/2.4 optically stabilized (OIS) wide-angle lens
A11 Bionic chipset with Neural Engine block.
Water-resistance.
Qi-standard wireless charging.
LTE Advanced, 802.11ac Wi-Fi, Bluetooth 5.0.
GPS, GLONASS, Galileo, and QZSS positioning.
If you want any of those features, you're good with either iPhone X or iPhone 8. You can even find some of them on the previous generation iPhone 7.
When it comes to choosing whether or not to upgrade or crossgrade to iPhone X, there are other features you need to consider.
Size: Plus screen in non-plus package
Turns out, people never wanted smaller screens. They wanted smaller casings. That's what iPhone X delivers. It has a 5.8-inch display (if you extrapolate the corners). That compares to 5.5-inches on iPhone Plus and 4.7-inches on iPhone.
That's contained in a casing that's only slightly bigger than the regular iPhone and nowhere nearly as big as iPhone Plus. You essentially get an iPhone Plus-sized screen in a regular iPhone-sized body.
In terms of behavior, though, iPhone X acts like a regular iPhone, not a Plus. So you don't get landscape Home screen, for example, or some of the other iPad-style layouts unique to iPhone Plus.
If you want the biggest screen possible in the smallest phone possible, get iPhone X.
If you like rotating iPhone Plus into a mini iPad, stick with iPhone 8 or earlier.
Display: Super Retina OLED
iPhone X is poised to have the best display Apple has ever shipped. It uses OLED technology, but from a different source and with a different implementation than Google's Pixel 2 XL, so it won't have the same problems.
OLED isn't as mature a technology as LCD and there are some things to be aware of, including its use of a diamond pixel arrangement rather than the RGB stripe of LCD. That means you can't directly compare resolutions between devices.
That said, it looks like Apple has done everything right when it comes to getting the most out of OLED. So, if you already like the iPhone's display, you'll probably love it with higher dynamic range on iPhone X.
If you're ready for everything great about OLED and Apple coming together, get iPhone X.
If you don't think even Apple OLED is ready for primetime, stick with iPhone 8 or earlier.
Notch: Owning the iPhone X 🤘
Apple wanted an edge-to-edge display for iPhone X but still had to include a front-facing camera module. Rather than sacrificing edge-to-edge completely the way some competing vendors have done, Apple chose to keep the corners and cut around the camera. The result: Horns.
The extra space is not only used to make the display as open and expansive as possible, but to contain push status icons to the periphery the way Apple Watch does tiny complications.
People inside Apple who've been using iPhone X for a while seem to love them. People on Twitter who've just seen pictures, not so much.
If you embrace the notch and the extra screen space it affords, get iPhone X.
If you prefer your bezels straighter and slightly less deleted, stick with iPhone 8 or earlier.
Color: Gray and White
iPhone X is only available in space gray and white. The space gray version has smokey gray glass on the back and a gray coated, almost stealth-looking stainless steel band. The white version has almost pearlescent white on the back and a shiny — so shiny! — polished stainless steel band.
Unlike iPhone 8, there's no (rose) gold option. Unlike iPhone 8, there's no (champagne) gold, rose gold, jet black, (matte) black, or (Product) RED, version.
If space gray or white are the only options you need, get iPhone X.
If (rose) gold is the only acceptable color, stick with iPhone 8 or earlier.
TrueDepth Camera
On the front of iPhone X is the TrueDepth camera system. It includes an infrared camera, flood illuminator, proximity sensor, ambient light sensor, speaker, microphone, standard camera, and dot projector. Together, they enable a host of new features including:
Face ID facial identity scanner.
Portrait Mode 'bokeh'-style selfies.
Portrait Lighting 'studio'-style selfies.
Attention awareness.
Animoji animated emoji.
Face tracking for AR augmented reality apps.
Just like Siri made the microphone smart enough to understand you, and Touch ID made the Home button smart enough to identify you, TrueDepth is making the camera aware enough to really see you: your face, your movements, your expressions, your attention.
So, it can do cool things like expand notifications or lower the volume of alerts or keep the screen lit up when it knows you're looking at it. And, yeah, give you the best you you've ever seen on social.
If you want to take your selfies, AR, and contextual computing experiences to the next level, get iPhone X.
If you're fine with the FaceTime camera you know and love, stick with iPhone 8 or earlier.
Face ID: Facial identity scanning
The best security is still a long, strong, unique pseudorandom blob of a password. But no human wants to have to struggle with entering that kind of monstrosity every time we unlock our iPhone. So, biometrics.
Face ID is like Touch ID but you don't even have to place your finger on a sensor. You simply have to look at your iPhone. (Or, if you have low or no vision, hold your iPhone roughly in your direction.) Then, it'll use fancy neural networks to identify you and, if it's really you, unlock your phone, authorize Apple Pay or App Store/iTunes purchases, or do anything else Touch ID did on past iPhone.
There is a catch, though. Unlike Touch ID where you could register up to five fingers at a time, with Face ID you can currently only register one. That means no easy sharing between partners, within families, or at businesses.
If you feel like Face ID is your future, get an iPhone X.
If you want to stick to Touch ID, stick with iPhone 8 or earlier.
Telephoto lens: Optically stabilized and optimized
The dual-lens camera systems on the back of iPhone X and iPhone 8 are similar. But they're not the same. Both have identical f/1.8 optically stabilized (OIS) wide angle lenses. Where iPhone 8 has an f/2.8 telephoto lens, sans OIS, iPhone X has an f/2.4 telephoto lens with full OIS.
That means, good as the iPhone 8 dual-lens camera system is, the one on iPhone X will be even better in low light and with motion.
If you want the absolute best camera Apple makes today, get iPhone X.
If you don't care about f/2.4 and OIS on telephoto, stick with iPhone 8 or earlier.
Gestures: The new Home
On previous iPhones, the Home button was everything. You used it to go to the Home screen, call up Apple Pay and the fast app switcher, get to accessibility options, trigger Touch ID and Reachability, and summon SIri.
With iPhone X, from the bottom of the screen, you gesture sideways to move between apps, up to get the app switcher, down to get Reachability, and you use the Side button to trigger Apple Pay, accessibility options, Siri, and more.
If you're ready for life beyond the Home button, get iPhone X.
If you still want to click your way through, get iPhone 8 or iPhone 7.
Power: Like a Plus
Even though iPhone X is roughly the size of a regular iPhone, it has an iPhone Plus-sized display. And the battery life to go with it.
Both through hardware and software, Apple is doing a lot to maximize the efficiency of iPhone X, and that means up to 21 hours of talk, 12 hours of internet, 13 hours of video, and 60 hours of audio.
And it can be recharged inductively, or fast charged over Lightning, just like iPhone 8.
If you want longer battery life but don't want to carry extra weight, get iPhone X.
If battery life or weight aren't a concern, stick with iPhone 8 or earlier.
Price: The future is expensive
With the radical redesign, cutting edge display technology, and fancy new TrueDepth camera with Face ID comes a radical new price.
iPhone X starts at $999. AppleCare+, $199.
By contrast, iPhone 8 Plus starts at $799 and iPhone 8, $699. AppleCare+, $129.
If price is not object, get iPhone X.
If you don't want to pay any more than you have to, get iPhone 8 or earlier.
Who should get iPhone X?
If you want a big screen and long battery life without the big bezels that usually go with it, Apple's first OLED display, the TrueDepth camera with Face ID, attention awareness, face tracking, and Animoji, an optically stabilized f/2.4 telephoto lens, and gesture navigation — and the price isn't a dealbreaker — then you should get iPhone X.
Who should stick with iPhone 8 or an earlier iPhone?
If you like the classic iPhone with bezels, a Home button, and Touch ID, would rather wait-and-see how all the fancy new tech shakes out — let other people test it! — and save some money while you're doing it, then you should stick with iPhone 8 or an earlier iPhone.
Who should lineup for iPhone X?
If you decide you want iPhone X but you don't want to deal with the web or Apple Store app and actually want it in your hands as fast as possible on launch day, you can go early — really, really early — and lineup at an Apple Store or carrier store and hope they have enough stock for you. That way, if your place in line is high enough, you have a chance at walking away with your new iPhone X as soon as possible.
Who should wait for iPhone X?
If you know you want iPhone X but you absolutely don't want to wake up early, rush to order online, or to stand in line, and don't care if you wait a few weeks or months, don't stress over it. Place your order whenever you want. Shipping times and in-store stock might stretch out a while — even a long while — but you'll have the opportunity to read about and see other people's experiences. Then you can either cancel or change your mind or go ahead and get your iPhone X when it becomes available.
Are you buying iPhone X?
Are you going to buy Apple's all-new iPhone X or stick with iPhone 8 or an earlier iPhone? Let me know — and why!
Master your iPhone in minutes
iMore offers spot-on advice and guidance from our team of experts, with decades of Apple device experience to lean on. Learn more with iMore!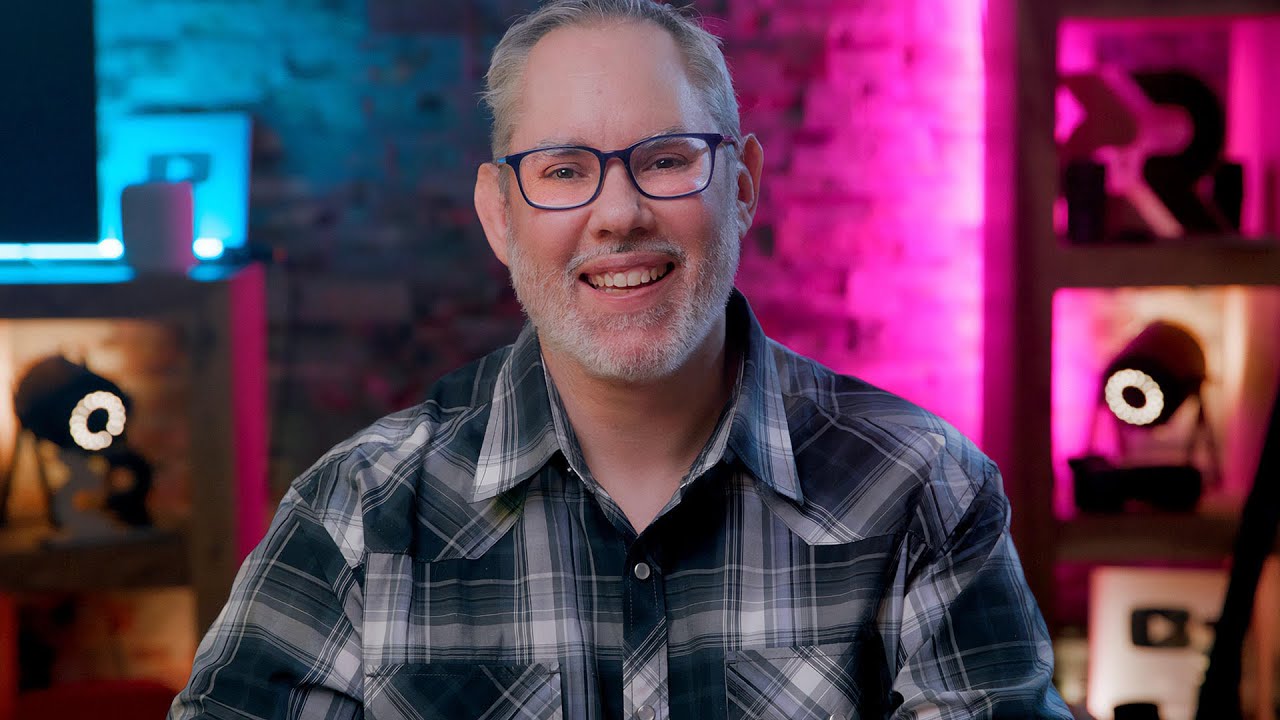 Rene Ritchie is one of the most respected Apple analysts in the business, reaching a combined audience of over 40 million readers a month. His YouTube channel, Vector, has over 90 thousand subscribers and 14 million views and his podcasts, including Debug, have been downloaded over 20 million times. He also regularly co-hosts MacBreak Weekly for the TWiT network and co-hosted CES Live! and Talk Mobile. Based in Montreal, Rene is a former director of product marketing, web developer, and graphic designer. He's authored several books and appeared on numerous television and radio segments to discuss Apple and the technology industry. When not working, he likes to cook, grapple, and spend time with his friends and family.