While aesthetically pleasing, the Apple FineWoven iPhone 15 cases are uncomfortable to hold, prone to stains and scratches, and expensive. Save your money and look elsewhere.
Pros
+

Looks nice (at first)

+

A snug, protective fit

+

Good color selection
Cons
-

Feels… odd

-

Gets dirty quickly

-

Easily scratched

-

Won't allow every USB-C cable to fit

-

Expensive
You can always trust iMore. Our team of Apple experts have years of experience testing all kinds of tech and gadgets, so you can be sure our recommendations and criticisms are accurate and helpful. Find out more about how we test.
Putting a case on a brand new iPhone is always a bit of a shame — with a phone as good-looking as the new iPhone 15 or iPhone 15 Pro series, you want the world to see your shiny new toy in all its glory. But a good case can look smart in its own right, while also protecting your precious, expensive device from bumps and scratches. It's a fair trade off, especially if you're looking to sell your device further down the line.
But this year Apple has made a rare misstep with its official cases for the iPhone 15 family. The suede-like FineWoven case for iPhone 15 handsets, despite being initially attractive, is simply flawed — a magnet for grime, uncomfortable to hold, and overpriced given its problems.
Put simply, buy a third-party case instead. Want all the gory details? Read on.
Apple FineWoven Case: Price and Availability
The iPhone FineWoven case range for iPhone 15 (and 15 Pro, 15 Pro Max and 15 Plus) is available now and costs $59 per case. There's a good selection of five color options available (Mulberry red, Evergreen green, a sandy Taupe, Black, and a light Pacific Blue which is pictured in this review), and there are matching card-holding FineWoven Wallets with MagSafe magnetic connections to pair them with, too.
$59 is a lot to spend on an iPhone case, but usually, the premium you pay for an official Apple-designed case comes with a sense of quality that makes it seem worthwhile. And while Apple's environmental reasons for investing in the case material change are admirable, the resulting product leaves a lot to be desired. Your money is better spent on alternative options.
Apple FineWoven Case: What I Like
Apple's heart is in the right place with the creation of the FineWoven range at least. Made from 'microtwill', it's a far more environmentally friendly product than Apple's previously-leather cases, now discontinued — each FineWoven case is made from 68 percent post-consumer recycled content. Moving to a more sustainable production process should be applauded.
Likewise, the color range on offer is understated and complimentary to this year's handset designs, while the rubberized edges will offer a decent level of fall protection should you clumsily drop the case. It's a snug fit for your phone, the magnetic MagSafe connection is powerful and secure when used with wireless chargers and the afore-mentioned wallet accessory, and I've no reason to question the FineWoven case's ability to protect the iPhone 15 handsets housed within it.
But beyond that, things go downhill.
Apple FineWoven Case: What I Don't Like
I've never been a huge fan of fabric-style phone cases, and the FineWoven iPhone 15 case is no exception. Its suede-like finish is difficult to grip, making it feel as though it will slip from my hand, and its fabric finish retains heat and makes my palm feel clammy — as if I've left it in my pocket for too long on a warm day. There may be a bit of personal bias here too, but the texture just feels a bit… odd. Not unpleasant necessarily, but not anonymous either.
The last thing you want is for your hands to be mucky or sweaty too when using the FineWoven case, as it will retain stains that are difficult to remove. Like any fabric, oils, liquids and general dirt will leave marks on the microtwill used here, and cleaning them off can be very difficult. Compare that to a wipe clean plastic case (or even a leather case, which is easy to wipe off), and the FineWoven material quickly looks grimy. You wouldn't want to be eating a burger and have to quickly grab the phone for a call.
It's also very easy to scratch — in fact, the inner side of my case (thankfully not visible when the phone is in place) was scratched before I ever took it out of the box, showing just how easy it is to leave marks on the FineWoven cases. Even a light fingernail drag across the case, easily done when removing it from a pocket, can leave a light line on the case, ruining its look and near-impossible to buff out. Within a few days, the case looked as if it had aged considerably and, unlike with leather where a patina effect can be desirable, the wear here just looks grubby.
I've also found difficulty inserting some unofficial USB-C cables into the bottom cutout slot. Sure, the one that comes with the iPhone 15 Pro fits fine — but that is a low spec cable, and I've got lots of better ones laying around. That's the whole point of USB-C, giving the iPhone 15 line-up access to the accessories you already have around the home. But the fit of this case will mean there's no guarantee chunkier cable connections will squeeze in.
In its defense, Apple is up front about some of the potential pitfalls of the product. In its own store product listing page, it states that the "FineWoven material may show wear over time. Interaction with MagSafe accessories will leave slight imprints. If you are concerned about this, we suggest you use an iPhone 15 Pro Max Silicone Case or Clear Case."
And if Apple is suggesting maybe you should look at alternatives, that's about as red as flags come.
Apple FineWoven Case: Competition
There's a ton of competition out there when it comes to iPhone cases, from $2 bargain bin shells to premium luxury leather options and colorful licensed tie-ins. We regularly seek out the best cases for your devices, so be sure to check out our guides below:
Apple FineWoven Case: Should You Buy It?
Buy the Apple FineWoven Case if...
You insist on only having official Apple products.
You're absolutely in love with the color options.
You're impeccably clean.
Don't buy the Apple FineWoven Case if...
You want your device's case looking as fresh as the phone itself for as long as possible.
You want a case that's easy to clean and stain resistant.
You intend to use your iPhone with many different types of USB-C cables and device connectors.
Apple FineWoven Case: Verdict
The Apple FineWoven case will protect your iPhone 15, and if that's all you care about — and insist on only buying matching Apple products for your new iPhone — then, yes, sure, it'll get the job done, and look nice for the first few days after you buy it.
But the material at the heart of the FineWoven design is so prone to scratches and stains, and the USB-C cutout so narrow, that it's simply impossible to recommend. Shop around — there are literally hundreds of great alternatives.
---
iPhone 15 Pro FineWoven Case with MagSafe
Bottom line: Apple's new protective case for the iPhone 15 range, FineWoven may be environmentally friendly and good protection for your phone, but isn't great at protecting itself from stains and scratches.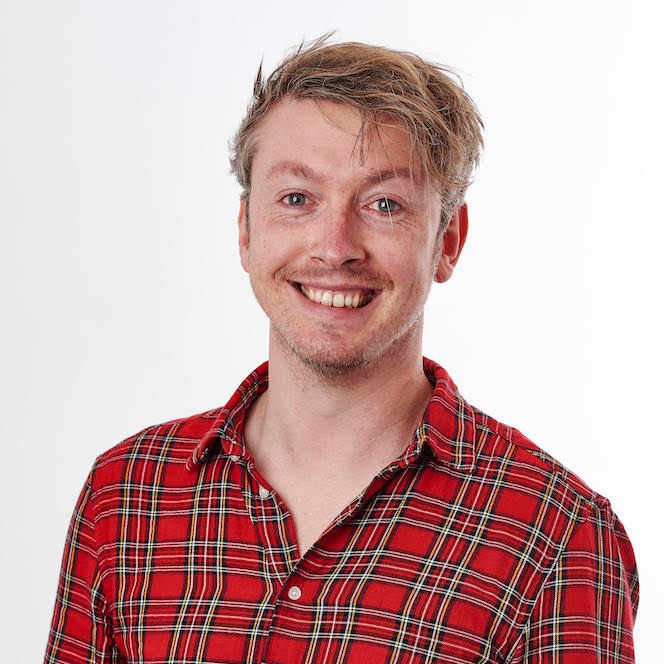 Gerald Lynch is the Editor-in-Chief of iMore, keeping careful watch over the site's editorial output and commercial campaigns, ensuring iMore delivers the in-depth, accurate and timely Apple content its readership deservedly expects. You'll never see him without his iPad Pro, and he loves gaming sessions with his buddies via Apple Arcade on his iPhone 14 Pro, but don't expect him to play with you at home unless your Apple TV is hooked up to a 4K HDR screen and a 7.1 surround system.
Living in London in the UK, Gerald was previously Editor of Gizmodo UK, and Executive Editor of TechRadar, and has covered international trade shows including Apple's WWDC, MWC, CES and IFA. If it has an acronym and an app, he's probably been there, on the front lines reporting on the latest tech innovations. Gerald is also a contributing tech pundit for BBC Radio and has written for various other publications, including T3 magazine, GamesRadar, Space.com, Real Homes, MacFormat, music bible DIY, Tech Digest, TopTenReviews, Mirror.co.uk, Brandish, Kotaku, Shiny Shiny and Lifehacker. Gerald is also the author of 'Get Technology: Upgrade Your Future', published by Aurum Press, and also holds a Guinness world record on Tetris. For real.