iPhoto comes to iPhone, iPad, and iPod touch to complete iLife suite for iOS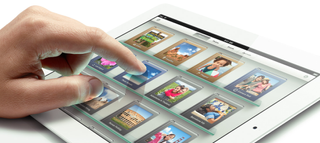 Brand new today is the introduction of iPhoto, which will be coming to iPad along with updates to iMovie and GarageBand to complete the rest of the iLife suite for iOS. It will come with many new features including new gestures, effects, multi-touch editing and the ability to send images wirelessly between devices.
Randy Ubillos, chief architect of photo and video applications, announced the addition of iPhoto for iOS at Apple's iPad event today and has this to say -
Better photo management and editing has been a much desired feature for iOS devices. No word yet on whether or not you'll be able to organize photos into albums or events yet. iPhoto for iOS should should be a large improvement and will come with the following features -
Smart browsing
Multi-touch editing
Professional quality effects
Brushes
Photo beaming
Photo journals
iPhoto for iOS will be available starting today for $4.99.
Get the best of iMore in in your inbox, every day!
iMore senior editor from 2011 to 2015.
I like the collage that it makes.

iPhoto App Store link (not active yet, still says "Your request could not be completed"):http://itunes.apple.com/us/app/iphoto/id497786065?ls=1&mt=8&v0=www-its-i...
I keep clicking...

Crap. Just realized something: I'm positive that iPhoto will require the 5.1 update. Sucks for jailbreakers like to me.
Bet you money that will be the case.

Yeah, you do. I just tried to download it and it said that it required 5.1 :-(

Downloading now! Thanks for the link!

Will it have face recognition?

So annoying to have them announce a product that is available today and not actually have it available at the time.

So annoying to be given an amazing piece of software that you didn't have to put forth any effort to devlop for under $5...
...quit yer bitching.

Hey crack head...if they say it is available it SHOULD be available. Otherwise don't say it is available. Typical Apple.

Actually they said available today. Today isn't over. They didn't say "Available right this very second!". It's hard paying attention isn't it?

Anyone find it in the store yet? I have 9 App Updates (iBooks, iTunes U, Remote, Keynote, Numbers, Pages, Find my iPhone, iMovie, Find My Friends) - All with *Support for Retina display-capable devices
iWork apps need iOS 5.1 - The others make no mention of it.

I'm not sure on this. I already have two photo apps that work for my newly ordered ipad. I'll decide on this later.

The current title is wrong. The new iPhoto for iOS does NOT work with iPod touch. It only works with iPhone and iPad.

It doesn't work on the iPod touch! That really sucks.

Im really sad that Iphoto is not compatible for the ipod touch 4g, wonder why? Also, they excluded the ipod touch for trailers in imovie too! Seems they want people to buy expensive Ipads or Iphone 4s. They don't really care about any ipod touch users, they only make the iphone and ipad better, not ipod touch.

Apple doesn't give a flying you-know-what about the iPod touch, and the iPod 5 will not have very good features.
Also, why didn't they give the iPad 2 or the iPad HD Siri?

The IPAD is an Ipod Touch with a bigger lcd secren. Now you might say : omg that guy is ridiculous there must be something new about it. Well no. You see you can jailbreak your Ipod Touch to make it a more advanced device but apple decided that you should not do that with you Ipod because they know that the product might overheat and cause defectivness if you try to pull more power out of it. The same thing is happening with the Ipad right now. There is high restrictions on the apps you can use. It is very limited to apple's app. It will release for 500$ for the version with Wi-fi. Il be honest with you and ill tell you that IPAD should of been released before ipod touch because IPAD is just an oversized IPOD.
Thank you for signing up to iMore. You will receive a verification email shortly.
There was a problem. Please refresh the page and try again.