Katie Cotton wraps up her time at Apple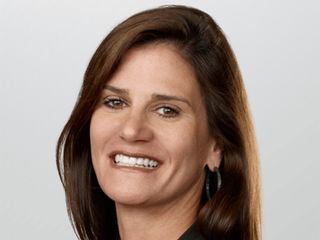 Katie Cotton, longtime head of Apple's public relations (PR) team under both the late Steve Jobs and now Tim Cook is has now completed her time at Apple with today being here last day at the company.
It was announced back at the beginning of May that Cotton was set to retire and at the time, both Apple and Cotton commented on the matter to Re/Code:
Re/Code has once again highlighted the retirement with Kara Swisher writing up a piece highlighting Katie's career at Apple, well worth a read should you feel so inclined to learn more Katie Cotton and her time at Apple.
Editor-at-Large at Mobile Nations, gadget junkie, energy drinker, ranter.
I'm sorry to see her go but I'm glad she will spend more time with her family. That's important these days especially when you deserve it. Congrats Katie Sent from the iMore App

The only thing she will be remembered for is lying through her teeth for Steve Jobs.
So giving her ALL for Apple included her honor.
She won't be missed.

The changing of the guard/purge continues under Cook...

It's important to remember that many of Apple's upper management have worked morning, noon, and night for decades. They've sacrificed their health and time with their families. They've given their all. They're also, thanks to the stock, incredibly wealthy. It's no surprise that some of them feel like it's the next generations turn to take over, bring in new ideas, and fight the new battles. Katie Cotton did an incredible job building Apple PR. The team there is phenomenal. She'll no doubt be missed but she'll also always be there.
Thank you for signing up to iMore. You will receive a verification email shortly.
There was a problem. Please refresh the page and try again.