The lunch with Tim Cook charity auction has raised over $330K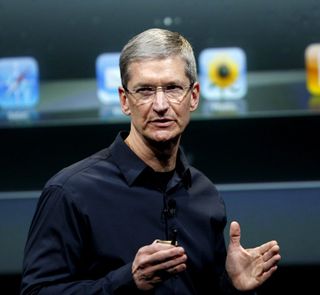 Just how much does it cost to have lunch with Tim Cook? A CharityBuzz auction just ended where the winner paid at least $330,000 to do just that with the Apple CEO in Cupertino, California. Though the charity auction site does not disclose the final winning bid, AppleInsider posted a screenshot of the auction price right before the listing closed showing a price tag of $330,001, suggesting that the price is a minimum to winning the lunch with Cook.
The money raised will go to the Robert F. Kennedy Center for Justice and Human Rights. A similar auction for coffee with Cook a year ago went for $610,000.
The auction winner could bring a guest with them and both persons would have to undergo a security screening before getting any physical face time with Cook. The caveat is that due to Cook's busy schedule, it could take a year before scheduling happens.
Source: AppleInsider
If only I had 329K more dollars!

For that much loot I would expect a front row seat to every Apple event until I'm dead. Also, all future Apple products shipped to my home at least one week before general release!

darn don't you hate when someone snipes your winning bid because 330,002 was unreasonable to pay lol.

And that is how bids can go at auctions. People go up a dollar to try to trick/confuse someone to overbid or to grab that bid for themselves.

This is as stupid as the current bid. Lol Sent from the iMore App

Ultimately this is being raised for a charitable cause ... so this is fine. More the merrier. Sent from the iMore App
Thank you for signing up to iMore. You will receive a verification email shortly.
There was a problem. Please refresh the page and try again.