Natalie Portman reportedly passes on Steve Jobs biopic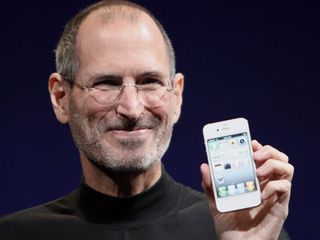 It is now being reported that actress Natalie Portman will not be playing the female lead in the Steve Jobs biopic. The movie, based on Walter Isaacson's biography of the late Apple co-founder, is said to still be on track for its spring production date. Reasons were not disclosed as to why Portman had passed on the role and Universal has not issued any statement on her replacement.
Variety reported:
Source: Variety
"I will not condone a course of action that will lead us to war."

iMore, PLEASE produce more posts about this biopic. I really need to know of every a-list celebrity that has turned this movie down like a year and a half before it hits theaters and three years after the project was announced. A Steve Jobs biopic really deserves five years of solid weekly media coverage despite the fact at least one other crappy biopic has already been released. This is essential information us Apple fans really need. If there's any way to increase the number of posts on this movie, I would truly appreciate it. I can really act on this information and it is extremely useful.

Time for your meds, you know the ones.

Says the loser that quotes Star Wars? It's called sarcasm ass clown. Go look it up in between your LARP sessions.

You're the one that is seemingly unable to avoid clicking and commenting on articles that don't interest you. Sent from the iMore App

Hey Tuba Blower, Who the fukc asked you? Go fukc yourself.

Lol! Posted via the iMore App for Android

I agree with the first funny post. No one really cares about another biopic.
Get the best of iMore in in your inbox, every day!
Thank you for signing up to iMore. You will receive a verification email shortly.
There was a problem. Please refresh the page and try again.