Nest co-founder and CEO Tony Fadell departs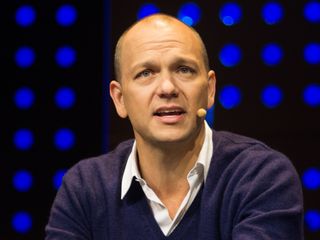 Tony Fadell, the co-founder and CEO of Nest, has announced he will be leaving the connected devices company. He will remain as an advisor to its parent company Alphabet.
In a blog post on the Nest site, Fadell stated that this move was in the works since late 2015 He added:
Marwan Fawaz will take over as the new CEO of Nest, Fadell stated:
Fadell and Matt Rogers, who previously worked at Apple as two of the principle designers of the original iPod, founded Nest in 2011. It's main product was the Nest smart thermostat, which learns how to cool or heat a home more efficiently. Google acquired Nest in 2014 for $3.2 billion. However, in recent months there have been rumors that the company has not been meeting Google's expectations in terms of sales.
I have been writing professionally about technology and gaming news for 14 years.
As an owner of several Nest products, I'm going to be real curious what happens here. I've got a hunch from the replacements bio that they are prepping the for sale sign. Perhaps not, but remains to be seen.

Outside and beyond the doors of Apple, a number these high profile Apple folks don't seem to pan out too well.

I've been eyeing an Ecobee for a while, and between no real development in years, the rumblings of bad mojo going on internally, and nothing being said at I/O, I made the jump from Nest. Ecobee's sensors are so much better and I have fun using Siri to work with my other HomeKit IoT things. No regrets.
Get the best of iMore in in your inbox, every day!
Thank you for signing up to iMore. You will receive a verification email shortly.
There was a problem. Please refresh the page and try again.