Amazon Prime Day deals live: even more sale discounts for Apple gear on day two
Prime Day 2 by any other name, these are the best savings to make with Amazon's two day sale event.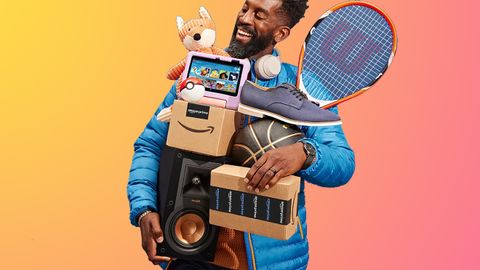 (Image: © Amazon)
And it's a wrap! Amazon's Prime Early Access two day sale has closed — but Apple fans might still be able to pick up a deal on items still retaining the sale-period price tags.
Essentially Prime Day 2: The sequel, it's an early opportunity to pick up some discounted gadgets, including AirPods Pro 2, Apple Watch Series 8 and a whole range of iPads, before the Black Friday sales really kick into gear. It could have been a load of dead stock being moved, but we were surprised at the quality of items on offer at Amazon's sale.
Starting on October 11 and concluding on October 12, with discounts exclusive to Amazon Prime subscribers, it was a sneak peek at what to expect from the sales shopping period as a whole, before the peak Black Friday event storms through your savings account.
iMore brought live coverage of the best Apple deals (and related gadgetry) as we found them from Amazon's store listings across the two day event. Some are still hanging around with their sale prices attached too, so scroll down and see if there's a last minute bargain to be had.
Haven't got an Amazon Prime subscription, needed to access the sale prices? Then try a free 30-day trial.
Amazon deals: Prime Early Access sales key links
Amazon sales: Best Apple deals so far
MORE APPLE DEALS FROM ACROSS THE WEB: