Own and use a MacBook USB-C Multiport adapter? You'll be receiving a firmware update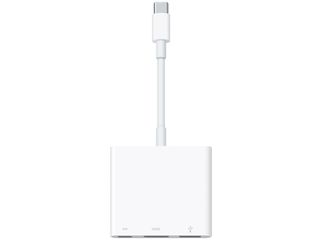 Apple is rolling out a firmware update for the MacBook USB-C Multiport adapter, which improves the compatibility and reliability of affected adapters. These include the Apple USB-C Digital AV Multiport Adapter or Apple USB-C VGA Multiport Adapter (opens in new tab).
According to Apple's support website (opens in new tab), this update contains the following:
Enough said, really. If you haven't received an update notification, make sure your adapter is correctly plugged into your MacBook and that you're rocking at least OS X El Capitan v10.11.4. Be sure to have all external devices disconnected from the adapter before you kick off the update process.
I got my update at least a week ago. Was like, "WTH?", never seen one of those before. Thanks for mentioning it. I feel a little less violated now.
Thank you for signing up to iMore. You will receive a verification email shortly.
There was a problem. Please refresh the page and try again.