Parrot ditches plans for consumer-centric Apple CarPlay head unit, now targeting car manufacturers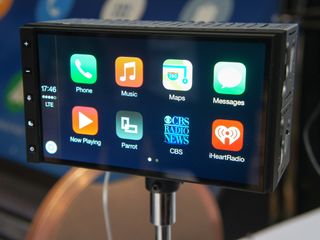 At CES 2015, Parrot unveiled the RNB6, an in-dash car infotainment system with support for both Apple CarPlay and Google's Android Auto. During the launch, Parrot said that the RNB6 will be available to customers as an aftermarket upgrade, but it now looks like that option is no longer available as the vendor has announced that it will sell the infotainment system directly to car makers:
Parrot hasn't mentioned which manufacturers it is collaborating with, or if another model offering a similar feature-set will be made available to consumers at a later date. We'll share more details as we receive them.
Source:Ausdroid
The clumsiest man in tech.
I was actually waiting for this to be released. Guess I'm looking elsewhere now.
Thank you for signing up to iMore. You will receive a verification email shortly.
There was a problem. Please refresh the page and try again.