Qualcomm and Apple finally settle ongoing patent dispute, Intel exits 5G modem business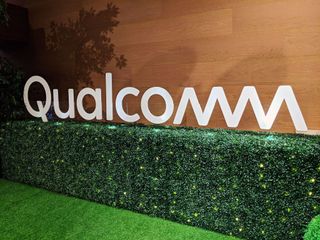 (Image credit: Android Central)
For what seems like forever at this point, Apple and Qualcomm have been going back and forth at one another over various royalty disputes.
However, on April 16, 2019, the two companies issued out a press release to announce that they've reached a settlement.
Per the release:
Qualcomm initially filed its first patent infringement back in 2017 arguing that Apple was using patented technology without properly compensating Qualcomm. Apple and Qualcomm have both taken turns delivering blows to one another over the last couple of years, and just this past Monday, trial proceedings had begun in San Diego. It was expected that the trial would last until May, but here we are.
Following this news, Qualcomm saw its stock price rise more than 20% to a total market cap of $85 billion. Apple, on the other hand, saw a small dip before going up by barely 1%.
If you're interested, you can read the press releases from Apple (opens in new tab) and Qualcomm in full.
As a direct result of the licensing deal, Intel has announced its "intention to exit the 5G smartphone modem business" and focus its efforts on infrastructure opportunities. Ahead of Apple and Qualcomm burying the hatchet, Intel acted as a bit of a bargaining chip for Apple by supplying modems for some iPhone models despite generally offering weaker performance than the Qualcomm alternatives. Now that Apple will be standardizing on Qualcomm modems going forward, Intel's hopes of growing (or even maintaining) its mobile modem business were effectively reduced to zero.
The loss of Intel as a pseudo-competitor in some ways plays into Apple's argument that Qualcomm has a monopoly on this technology, but frankly the issues with Intel being unable to compete on a basic technology performance level were bound to be there regardless. Outside of Apple's minimal investment in Intel's modems, the company had little going for it in either LTE or 5G modems for consumer devices. Going forward, Intel could perhaps see strength in other portions of the 5G market — though that will come after it completes "an assessment of the opportunities for 4G and 5G modems in PCs, internet of things devices and other data-centric devices."
Get more iMore in your inbox!
Our news, reviews, opinions, and easy to follow guides can turn any iPhone owner into an Apple aficionado
When Joe isn't acting as the News Editor for Android Central, he can be found helping out with articles here and there at iMore. He was last spotted at Starbucks surrounded by peppermint mochas. Have a tip? Send an email to joe.maring@mobilenations.com!
Of course they settled. This ridiculous pi$$ing contest was not helping Apple, Qualcomm nor the marketplace in general. Qualcomm needs Apple and Apple needs Qualcomm. Anyway, 5G is still years away for the vast majority of the planet. No amount of hype is going to change that.

Just a month ago Rene Ritchie wrote that Apple sued Qualcomm and they huffed and puffed. Lol who is huffing and puffing now?
It seems Qualcomm saw right through Apple's bulshit as Intel doesnt have any 5G modem not even in near future and even if they somehow make, it will be ******. I wonder why only 1 comment so far by ifans on this news?