Qualcomm sues Apple for giving rival Intel classified information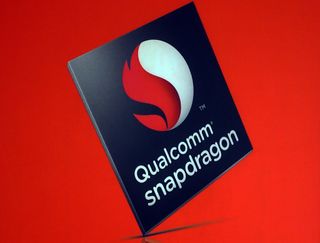 (Image credit: Qualcomm)
For the better part of the year, Apple and Qualcomm have been at each other's throats. Apple initially claimed that Qualcomm was charging manufacturers too much for its processors and modems and taking advantage of its massive leverage throughout the mobile landscape, and this spiraled out into a multitude of different issues.
In the latest development to this story, Qualcomm is now suing Apple for breach of contract and claiming that the company provided Intel (one of Qualcomm's main rivals) with access to its modem software that's needed when creating chipsets for mobile phones.
The full lawsuit has yet to be made public, but certain tidbits are quickly making their way around the web. One particular section highlights the main reason for the suit, with Qualcomm wording the matter as follows:
Qualcomm then states that it granted Apple limited access to "large portions" of its software and source code following Apple's claim that it needed this in order to tweak the code for its own hardware, but –
However, that's not even the most damning part of the whole thing.
Another snippet states –
Yeah, that's huge.
Apple's been using Qualcomm modems in its hardware for years now. but starting with the iPhone 7, the company started to use Intel for certain versions of the device. Furthermore, it was also reported a few days back that Apple is developing iPhones and iPads that don't use Qualcomm's tech at all.
Apple has yet to respond to Qualcomm's latest allegation, but you can bet we'll be eagerly waiting to see it has to say.
When Joe isn't acting as the News Editor for Android Central, he can be found helping out with articles here and there at iMore. He was last spotted at Starbucks surrounded by peppermint mochas. Have a tip? Send an email to joe.maring@mobilenations.com!
Ooops. That's like hitting reply all and bad mouthing your boss.

Oh I'm sure that Rene and DannyJJK will have a perfect explanation for this before Apple even responds.

"certain tidbits are quickly making their way around the web": First we need to determined if this is true. If it is I would be dissapointed.

No need to spin this.... first off, Qualcomm is NOT arguing patented designs at all -- in fact, its the patents whose value is in question because they pertain to international standards and are therefore suppose to be licensed under FRAND terms. Apple has been stating that Qualcomm is not doing so and requiring a premium on FRAND patents. Qualcomm dodged that whole argument by pointing to copyrighted source code instead that was also protected under a non-disclosure agreement. That said, according to Qualcomm's words, Apple CC'd an Intel engineer in the REQUEST for the source code. However, it does not say that Apple provided the source code. It would be on Qualcomm, if they hit the "reply-all" button and sent the confidential information to an Intel engineer. If Apple provided the confidential information to an Intel engineer then they are facing some legal trouble for violating the Non-Disclosure Agreement. If they simply CC'd an Intel engineer on the request for the information, but Qualcomm sent the information to that person, then I do not see how Apple can be held liable for anything.
Thank you for signing up to iMore. You will receive a verification email shortly.
There was a problem. Please refresh the page and try again.