Samsung reportedly set to supply Apple with new memory chips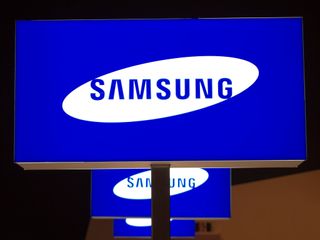 Samsung has entered into an agreement with Apple to supply the company with new 20nm LPDDR4 DRAM chips. The deal would see Samsung fulfill Apple's demand for memory chips for the next iPhone. According to the Korea Times report:
Sources familiar with the matter revealed to the publication that not only will Samsung be shipping out components to Apple, but that the company will also be installing the in-house DRAM chips inside the Galaxy S6. This deal would also join the order for Samsung to produce the A9 chipset for Apple.
Source: Korea Times
So apple is gonna jump from 1 Gb if ram to 8? Sent from the iMore App

That was gigabit, as in speed not size... I think. Sent from the iMore App

So what does that mean then? I can't seem to find that anywhere online. Sent from the iMore App

It's 8 gigaBIT DRAM. What you have inside current iPhones are 1 gigaBYTE of DRAM, and a low power double date rate version 3 (LPDDR3) of it. Not quite sure if the 2, 3, or 4 in the DDR1, 2, 3, 4, mean versions or double data rate, quad data rate etc, actually. I just think of it as 4th version of a double data rate design, the details of which we shouldn't get into. 1 byte has 8 bits. So an 8 gigabit DRAM chip is equivalent to 1 gigabyte of memory. How much is actually in the 2015 iPhone models is a guessing game. Since these LPDDR4 chips have twice the transistor density as LPDDR3 chips currently used in iPhones, it may indicate that the 2015 iPhone models will have 2 GBytes of DRAM memory.
Get the best of iMore in in your inbox, every day!
Thank you for signing up to iMore. You will receive a verification email shortly.
There was a problem. Please refresh the page and try again.