Softbank to offer free phones and calls for earthquake and tsunami orphans in Japan.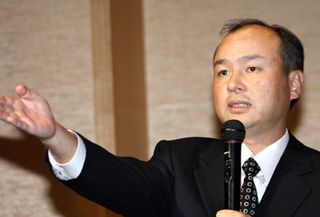 Following the awful earthquakes and devastating tsunami that hit Japan, it is good to hear that Japanese Cell Phone operator Softbank are offering assistance to children that were left orphaned by the recent disaster.
Softbank CEO Masayoshi Son has announced via twitter that all earthquake orphans will receive free phones with all calling costs waived until they reach 18 years old. This offer is even extended to those on other networks such as DoCoMo. The generosity didn't stop there; he also promised a free replacement for all lost or damaged iPhones due to the earthquake.
We say well done Softbank and in particular Mr Son!
[Engadget]
UK editor at iMore, mobile technology lover and air conditioning design engineer.
I agree! it really is nice to see a company do something like this! the cost to do this would be big bucks. good on them.
only imagine if Verizon, at&t, robbers-wireless, bell, ect... had a heart what they would have or could have done for people in their own country after disasters.

lol i thought it said scotiabank

@Boots. That's cuz nothing has happened like this thank God. But poor us huh, we don't have such big natural disasters, we have debts and oil prices to worry about.

Even if it did (God forbid) ever happen here, I just don't see anyone like AT&T or Verizon doing anything like that...

Well keep sending your donations in. You think Softbank hasn't made millions? Have you seen their rates? I paid enough taxes for years. What did I get in return? No gaijin allowed in this establishment!
Of course you will never understand till u go there to live.

I lived there and it wasn't always like that! My ex wife is from there and my time there was wonderful!

@ Ex j a p resident
Put your money where your mouth is, HOW much did YOU donate or do to help Japan? Probably nil. So i think the orphans will take the generous donation vs your whining ass help.

@ ex jap loser - Im sure they bar your from your local country club too. LOL. This article is about someone doing something nice for others. the world does not revolve around you. no wonder they said get out out of here! they understood what kind of person you are.

just another way to control the world.. smart great marketing apple and that phone company.. there 10's of thousands if not more who are orphans.. capitalizing off a tragedy , that's messed up give money not iPhone.. you billionaire bastard Steve jobs.. just saying

Steve Jobs had nothing to do with this decision.

I suggest yu go back to school, relearn how to read, then come back to this article and re read it. Steve jobs or apple didn't make this decision the carrier did moron. And giving someone a phone to use is just. Ask good as money in a way. This way they can keep in touch with family, and let them know their ok and still alive.

You might not have your parents, but you'll have a mobile phone. A nice gesture by Softbank.

Never underestimate the American people...
Get the best of iMore in in your inbox, every day!
Thank you for signing up to iMore. You will receive a verification email shortly.
There was a problem. Please refresh the page and try again.