Pad & Quill is celebrating its ninth anniversary with a sitewide sale offering up to 25% off regular prices. You can even save an additional 10% by entering code HappyAnniversary during checkout, and free shipping is included too! Pad & Quill focuses on artisan-made bags and leather accessories for Apple products, including the iPhone and the MacBook Pro, and you'll be hard-pressed to find others of this quality at similar pricing.
🎈Happy B-Day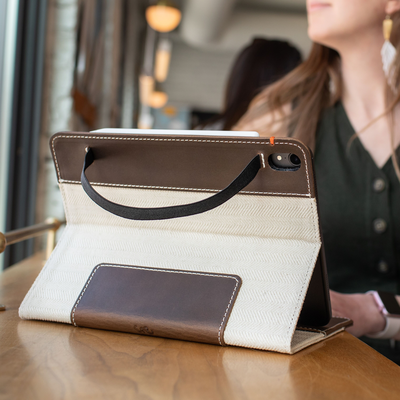 Pad & Quill Sitewide Sale
From artisan-made briefcases to leather iPhone cases and Apple Watch bands, Pad & Quill offers a variety of finely made products that are suitable for work or play.
Limited Time Only
Even the new Cambridge Leather iPad Pro cases are included in today's sale, dropping from $120 to $107.95, and then further down to $97.16 when you enter the additional coupon code. Featuring full-grain leather, these cases were designed for the newest iPad Pro from 2019 and come in two different sizes.
Head over to Pad & Quill now to shop this sale before anything has a chance to sell out! They also offer engraving options to add a personalized touch if you're interested.
We may earn a commission for purchases using our links. Learn more.