TiPb iPhone and iPad wallpaper of the week!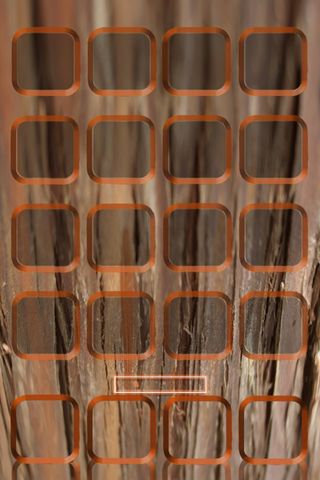 If you guys hadn't already heard about our wallpaper contest we have going in our forums, mosey on over and check it out! I've been picking one person every week or so (depending on the amount of entries we get) to win $20 from TiPb. You'll also get some TiPb main page glory with your wallpaper on it for everyone to see.
This week's winner is iPheuria with his awesome wallpaper you see above. Congrats, we'll be contacting you about claiming your $20 prize!
Remember guys, we're looking for original works, not just photos. Something that's really going to looks awesome as an iPhone, iPad, or iPod touch background. So head on over to our Official TiPb Wallpaper contest thread in our forums and post it up!
Get the best of iMore in in your inbox, every day!
iMore senior editor from 2011 to 2015.
Still have yet to see anything nicer than total black.

Thanks guys!!! still have a bit of tweaking to do thanks for the suggestions Ally.

I really like this wallpaper. The little frames around the app icons are a nice touch.

Thats not very tasteful, sorry.

Yea I don't like the colors.

Not a fan? Create something you feel is better and submit it to us and you could be the next winner!

Could you guys provide a direct link to the wallpapers themselves? I really like this one, and I'd like to put it on my iPhone, but I really don't want to dig through the long forum thread every time to find each winner.
I love this contest! I like wallpaper, but I don't like using photos. This is the perfect way to find some original artwork to use.

@JasonM just click the image of the wallpaper at the top of the article and it will bring it up as full size for you to save.

@Brian Tufo
I did that, but I don't think it's copy is optimized for retina display. Also, I thought part of the contest was to also create a matching wallpaper for iPad. That's part of the appeal of this contest for me. Is there a direct link to the resolutions optimized for retina display and iPad?

@JasonM the resolution is 960x640 so it should be optimized for iPhone 4. The creater also stated it was for iPhone 4 so it should look great! As far as an iPad version you would have to ask the winner of this week and see if they have one made.

Looks cool and it's different. Thumbs up.

If you like this one, WallpapersHD app has tons of wallpapers like this one with the shelves that look great.

Hey the world is all about choice so this wont be for everyone, like Brian Tufo said submit something more your taste in that case. I really tried to do it properly including the reflection of the border in the dock so hopefully some peeps like it. I liked the orange because thought it went well with the color of the tree bark. I did do an iPad version, tried to do the borders but due to the screen rotation and different res going to landscape the borders would end up in a different place than the icons. I'll post the iPad version in the thread but if you don't want to dig through just PM me.
Thank you for signing up to iMore. You will receive a verification email shortly.
There was a problem. Please refresh the page and try again.