Trade Commission agrees to investigate Apple for alleged Qualcomm patent violation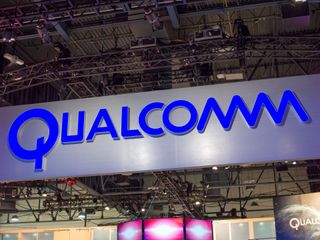 The U.S. International Trade Commission has announced that it will be investigating Apple following allegations from Qualcomm that the Cupertino-based company infringed on Qualcomm's patents with the iPhone 7. Some models of iPhone 7 use an Intel modem rather than a Qualcomm one, and while Qualcomm does not claim that the modem itself violates any patents, Apple's implementation of that modem reportedly does.
Earlier this summer, Qualcomm filed the claim in early July and is seeking to keep the infringing products from being imported into the U.S. Going back further, Intel and Samsung filed a statement in support of the ITC's investigation into Qualcomm's licensing agreements, specifically whether those agreement violate Qualcomm's Fair, Reasonable, and Non-Discriminatory (FRAND) commitments. On the other side, a group of companies, including Alphabet (Google's parent), Microsoft, Amazon and Facebook, support Apple in this case, saying that pursuing this reported patent violation will ultimately harm consumers and the market in general.
Qualcomm released the following statement:
The ITC plans to complete this investigation in the next 45 days.
There's a lot of misinformation in this article. 1) The ITC does not plan to finish the investigation in 45 days. It plans to set a target date to complete its investigation. Only the date will be determined within 45 days. The whole process, including the investigation process, can take 12-18 months overall. 2) Samsung and Intel did not file a statement to the ITC (the commission at present) according to the link you've provided. Instead, the link discusses the statement they filed with the FTC in a different action. (Intel did file a statement with the ITC, but the wrong source link is provided.) 3) There's nothing that says "Alphabet (Google's parent), Microsoft, Amazon and Facebook" specifically support Apple's position. Rather it is their lobby group - of which they are members - that wrote the statement to the ITC. It's also a lobby group that includes Intel and Samsung. (Hmmm...) Not all members necessarily support the same position. Do we expect that other members like Uber, Tivo, Pandora, Intuit, foursquare, and ebay likewise oppose Qualcomm? Admittedly, perhaps one or more of these four do indeed support Apple - but that's likely not going to come out in public, especially Microsoft and Google, which have relatively strong relationships with Qualcomm. So it's inaccurate and disingenuous to say that all four of these tech companies support Apple without specific evidence.
Thank you for signing up to iMore. You will receive a verification email shortly.
There was a problem. Please refresh the page and try again.