"Let's Rock" Keynote Now Streaming via Apple.com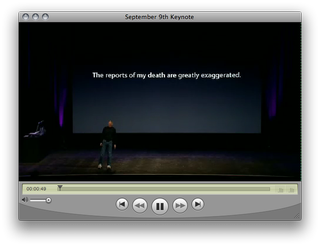 Missed all the news this morning? Well now is your chance to watch today's Keynote given by none other than Mr. Steve Jobs. And I am glad to report he is alive and well!
Head on over to Apple's web site and check it out!
After watching it let us know what you think in the comments or head over to the forums and discuss firmware 2.1 available this Friday!
Get the best of iMore in in your inbox, every day!
Thank you for signing up to iMore. You will receive a verification email shortly.
There was a problem. Please refresh the page and try again.