The AmazonBasics Vintage Retro Bluetooth Speaker is down to $84.53 on Amazon. This speaker was discounted for Prime Day, and the sale has just kept on rolling even though the bigger event ended yesterday. The speaker normally sells for around $115, so this is a great low price.
Go Classic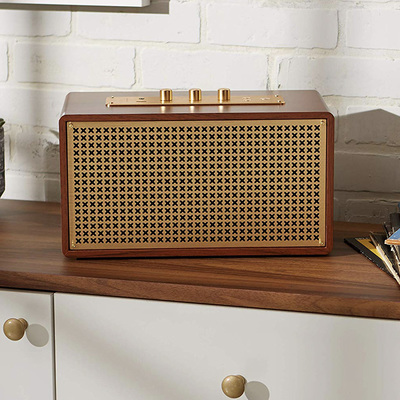 AmazonBasics Vintage Retro Bluetooth Speaker
This deal started during Prime Day but never went away after the big event.
$84.53 $115.00 $30 off
The design reminds me of the very popular Marshall speakers. It's definitely retro with the look that would make this speaker fit right in next to a cozy fireplace in a log cabin somewhere. But it's also loaded with modern features including Bluetooth for wireless streaming, 40 watts of power for booming sound, and a USB port for charging your device. It's covered by a one-year warranty.
We may earn a commission for purchases using our links. Learn more.