Amazon Dash Buttons can now ship more than 100 products to your door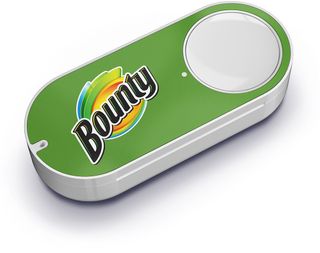 Amazon has tripled the number of brands available on the retail giant's Amazon Dash Button (opens in new tab) program, enabling Prime customers to choose from more than 100 consumables to order through the push of a button. Quite literally. With these handy little devices installed throughout the home, you'll be able to conveniently have products delivered straight to your door without even firing up your web browser.
Dash Buttons are available to Prime members for $4.99 each, which will be rebated as credit to their account when they place their first order through each button. Once a button has been pressed, an order is automatically placed with free Prime shipping. Notifications will the be pinged to the customer. Supported brands include Air Wick, Red Bull, Slim Jim, Amazon Essentials and Bounty.
100 products. Except for the ones I want. And if you think this is easier and more convenient than using the Amazon app on your phone, you got problems. Sent from the iMore App
Thank you for signing up to iMore. You will receive a verification email shortly.
There was a problem. Please refresh the page and try again.