Amazon Prime: Everything you need to know!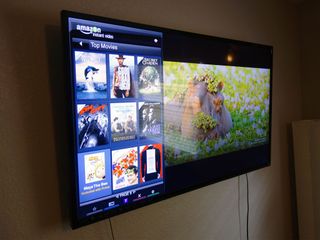 If you've been on the fence about whether or not to sign up for Amazon Prime, there's a lot more to the program than you may have realized. It's more than just a way to get items shipped two-day without having to pay (though, that's a pretty cool perk), you can also stream movies and music, borrow books, and a whole lot more. Here's everything you need to know about Amazon Prime.
What's new with Amazon Prime?
July 16, 2018: Today is Prime Day!
Guess what deals shoppers? Today is Prime Day! Today is the day you're going to find all of the mind-blowing deals on things you never even knew you wanted on Amazon. Our friends at Thrifter are staying awake for 36-hours straight in order to dig up the cream-of-the-crop. If you haven't already signed up for their newsletter, you can do so here. You should also follow Thrifter on Twitter for up-to-the-second deal discoveries.
Check out what Thrifter has found for the absolute best deals on Amazon Prime Day
July 1, 2018: Amazon Prime Day 2018 is July 16!
Starting at the wee-hours of the morning and lasting for 36 hours, Amazon will unload as much of its inventory as possible through its annual Prime Day offerings. You'll get discounts on items as high as 80% off. You don't have to wait until July 16 to get started with the great deals, though. Amazon has already begun drastically dropping the price of some items to get us in the mood to spend. You can find out everything you need to know about Prime Day at our sister site, Android Central.
Amazon Prime Day 2018: Best Deals and Announcements!
July 18, 2017: Amazon launches Spark social media service
Amazon recently launched a new app called "Spark" that allows Prime members to post stories and other things to their personal feed. It's basically the Instagram of Amazon Prime. You can become a social celebrity by posting stuff you love and letting everyone see what you post.
Amazon Spark: Everything you need to know
What exactly is Amazon Prime?
Amazon Prime is a subscription-based service offered by Amazon that gives members some additional perks, like free two-day shipping on many items, streaming movies and TV shows, streaming music, and digital books. There's actually a whole lot you can get with an Amazon Prime account. You just need to know how to find it.
Amazon Prime costs $119 per year, though you can choose to pay for it in monthly installments of $12.99. Clearly, the better deal is on a yearly basis, but if you can't drop a Benjamin right away, you can opt for the monthly payments instead.
How to sign up for Amazon Prime
What about this free shipping service?
With Amazon Prime, you can get free two-day shipping on many items available on Amazon. Around the holidays, Prime is invaluable. You can get last minute items delivered to your door only days before Christmas morning.
Prime shipping benefits include more than just free two-day shipping though. You can also get a discount on same-day delivery and one-day shipping. In some areas, you can get two-hour shipping for free with Prime Now.
Additionally, if you've pre-ordered an item, it's guaranteed to be delivered to you, for free, the day it is released. So, if you want to get that new video game the day it comes out, preorder it and it'll be on your doorstep on launch day (plus, you get a discount on most games when you preorder them).
How do you get movies and music from Amazon Prime?
With your Prime subscription, you automatically get access to Amazon's huge selection of movies, TV shows, music, and more. All of the content is available from Amazon's website or within the Amazon Prime Video or Amazon Prime Music apps. Currently, the Amazon Prime Video app is available on iPhone and iPad, but support for Apple TV is coming soon.
Your Prime membership also gives you access to free content from Audible. When you sign into the Audible app with your Prime account, you can check out the Audible Channels section, which features original content, news, comedy shows, and more. Plus, you can listen to a selection of full audio books without having to sign up for the Audible subscription service.
How do you borrow books from Amazon Prime?
With your Prime account, you also have access to hundreds of books in the Kindle Lending Library. The Lending Library is only available on a supported Kindle or Fire device (and only in the U.S.), but you can get a Kindle or Fire device pretty cheap these days. I have one specifically for reading digital books.
Prime members can borrow one Kindle Lending Library title per month. You can download the book onto a Kindle or Fire device and you can download it onto multiple devices, as long as it is registered to the same Amazon account or a Household or Family Member account (more on that later). Though you can only borrow one book per month, you can keep it for as long as you want.
In addition to borrowing books from the Kindle Lending Library, you can get first access to free books with Kindle First, which is available on any supported device, and not just on Kindle devices. This isn't part of the lending library service, but it's a nice bonus of free content that you can only get with your Prime membership.
How to use Amazon Prime Kindle First on iPhone and iPad
I heard you can store unlimited photos with Amazon Prime
You heard right. You can store an unlimited amount of photos, and up to 5 GB of videos for free with Amazon Prime Photos. You can also share the unlimited photo storage with up to five additional people with the Family Vault. You can access your photos at any time from the free Amazon Drive or Prime Photos apps for mobile devices.
You can also access all of the pictures you've stored in Prime Photos on your Echo Show. I didn't used to use Prime Photos for more than a way to back up my pictures. But once I got the Echo Show, I use my Prime Photos as my background theme and I can look at all of my pictures right on the screen.
How to use Amazon Prime Photos on iPhone and iPad
What other perks come with Amazon Prime?
A whole lot. Sure, free shipping and streaming videos and music are the big-ticket items, but some of the smaller perks are pretty sweet too.
1-click shopping - When you have a Prime account, your 1-click shopping button will show additional special details about Prime shipping options so you can select the free one or two-day delivery for your order.
Amazon restaurants - In select cities, Prime members can order food from popular restaurants (and not just chain restaurants, but local haunts, too) and have it delivered to their location within an hour. Delivery isn't free, but it sure is convenient.
Free release date delivery - For some items that you preorder, you can get them delivered to your door on the same day they launch without having to pay for expedited shipping. It's like you drove to the store right when it opened to have it in your hands right away, except you didn't.
Prime Pantry - In certain cities, you can get grocery items for $5.99 per box. Get your cereal, paper towels, soups, juices, and a whole lot more for a flat fee per box. You can also have five qualifying items shipped for free, but they have to specifically be qualifying items, like certain snacks and cereals.
Dash buttons - With Amazon Prime, you can reorder your favorite household items, like laundry detergent or snacks, with the touch of a physical button (for $5, you can get a Dash button for your home) or the click of a virtual button. Your most-purchased household items will appear in the sidebar of your Amazon Home screen as a shortcut directly to the purchase page.
Twitch Prime - Twitch members will also get special discounts on purchasing physical games on Amazon. Twitch.tv users can link their Amazon Prime account for premium access to content without advertisements.
Can I share my Amazon Prime account with my family?
You can share all of your Amazon Prime member benefits with one other adult member and partial benefits with up to four children. Accounts are linked through Amazon Household and adults can access all of Prime's ebooks, audiobooks, apps, and games on supported devices and take advantage of shipping benefits. You can also share just the shipping benefits with business account users.
Can I give Amazon Prime as a gift?
Aww, how sweet. Yes, you can. You can Give the gift of Prime to a loved one for $39 for three months or $119 for a full year. If you don't know for sure if someone has a Prime account already, the recipient can exchange the subscription for a standard Amazon gift card instead. So everyone wins!
Is there any way I can get Amazon Prime for cheaper?
Sort of. If you're a student and can prove your eligibility, you can subscribe to Prime Student. This subscription comes with a six-month free trial and after the trial is over, you can continue with your subscription for 50% off the regular price of a Prime membership. This discount lasts four years, or whenever you graduate, whichever comes first.
If you're only interested in the video streaming service provided by Amazon, you can get the base subscription for only $8.99 per month without having to sign up for the full Prime membership.
If you're only interested in the music streaming service from Amazon, you can sign up for Amazon Music Unlimted for $9.99 per month (Prime members pay an additional $7.99 per month for this premium tier).
So, it's not a huge discount (unless you're a student), but you can get away with paying slightly less for specific benefits without needing a full Prime membership.
Any questions?
Do you have any questions about Amazon Prime and all its benefits and services? Put them in the comments and we'll answer them.
Master your iPhone in minutes
iMore offers spot-on advice and guidance from our team of experts, with decades of Apple device experience to lean on. Learn more with iMore!
Lory is a renaissance woman, writing news, reviews, and how-to guides for iMore. She also fancies herself a bit of a rock star in her town and spends too much time reading comic books. If she's not typing away at her keyboard, you can probably find her at Disneyland or watching Star Wars (or both).