Apple delays iPad 2 launch in Japan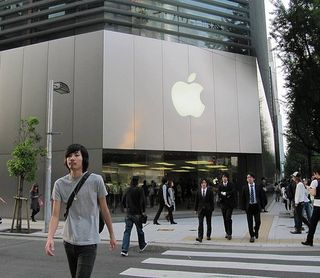 Apple has announced they will delay the launch of the iPad 2 in Japan in light of the disastrous earthquake and tsunami that hit the island last week, devastating large parts of the country.
Apple had originally planned to include Japan in the iPad 2 international rollout on March 25th and have yet to announce a rescheduled Japanese launch. This comes after i shared an email from a friend in Japan detailing some of the relief efforts Apple retail stores were taking up in the area.
As a quick reminder, Apple has setup an easy process for donating money through iTunes (opens in new tab) to help with relief efforts in Japan. We urge you to donate if you're able to, even as little as $5 can go a long way.
[Reuters]
Andrew Wray is a Salt Lake City, Utah based writer who focuses on news, how-tos, and jailbreak. Andrew also enjoys running, spending time with his daughter, and jamming out on his guitar. He works in a management position for Unisys Technical Services, a subsidiary of Unisys Corporation.
I'm not sure this is the best move. People want to try to enjoy their day with an iPad 2 and they are told to wait... on what?
Some parts are in ruins - let the folks enjoy what time they can on the new iPad.

If you look at it from a co. stand point it is a good move because they want to sell as many iPad 2's as they can. If the numbers look weak in Japan were they have been great before every apple hater will jump all over them and say that the iPad 2 is not going well in Japan or something like that. It is a good Co move and it shows that apple has somewhat of a heart and would not push there product on people in need. Do you really think that apple want to push back the release, I say no. Just my opion.

I still disagree.
Think about this. If the iPad was to have launched on September 12, 2001, should it have been held off for the US because of the attach in DC and NY?
We all hate what happened on 9/11 and in Japan, but where there is very little we can do other than provide money for support efforts, the next best thing other than prayer is to continue with our life.
Many were affected and will be for a long time. But some where not. Anyone who can not look at the sales figures and determine that they are down because of the event has no purpose in that position.
Don't stop process because of a setback.

Maybe there thinking of their employees who are trying to put their lives back together.
If there alive at all.

I doubt this is about hitting or missing sales targets in Japan. They simply lack a reliable supply chain at this moment. What would be the point of having a launch date when you cant be certain that the merchandise can even be cleared and shipped....
Apple has enough issues with people standing in line for the sold out ipad2 in the US. At this point it begs the question if they even have the production capacity to debut the device in the other 25 countries on time. Thus far shortages immediately after the roll out usually resulted in a downright delay of the launch date abroad, ten more days to find out about that...

Also think how bad it would look having people waiting in lines to buy an expensive iPad 2 while tens of thousands of newly homeless people wait in lines for handouts of water, riceballs and iodine tablets.

I hate how people are talking about finical importance and how stock market is down all due to Japan (god help them) People are dying. #1 priority is to preserve like not money or finacial losses.

You're an idiot. The country has been hit by a major disaster. The whole country is affected. If you knew anything at all you would know that they are moving food and such to the heaviest hit from all over the island. No one is capitalizing from this disaster but you think Apple should but only in parts of the country...... you're an idiot.

@taichou03 I never said anything bad about apple. They are yet to launch in Japan and for them it's a smart move. So If you carefully read where am I bad talking apple. I'm not you need to read. It was a general statement. So Don't be so childish and start name calling.

The delay is natural because of Japan's disaster. What is the next date to launch iPad 2 in Japan?

@Websyndicate
i'm with you.
It's sad to know but people in the stock market world are able to raise money even when stocks are falling so low. the more they fall, the more they earn!

"Apple has announced they will delay the launch of the iPad 2 in Japan in light of the disastrous earthquake and tsunami that hit the island last week, devastating large parts of the country."
Yes, I'm sure that delaying the launch of the iPad 2 IS devastating large parts of the country.

I think Apple is just doing what it can to help - How can you really do business when you are opening your stores to use as shelters?
"Apple Retail Japan meanwhile has opened their doors to staff and their families, customers and stranded shoppers in the vicinity of their stores providing shelter, food and drink, internet access to news and connectivity to loved ones, and compensation for travel and lodging expenses."

A person essentially help to make significantly articles I might state. That is the very first time I frequented your website page and up to now? I amazed with the analysis you made to create this actual post extraordinary. Fantastic activity!
Thank you for signing up to iMore. You will receive a verification email shortly.
There was a problem. Please refresh the page and try again.