iPad Fold: Five features that could make this tablet the best iPad yet
Contributions from
published
Folding up and out for drawing, gaming, and more.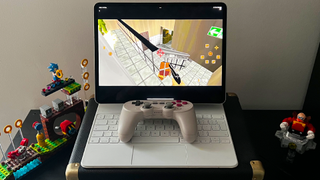 (Image credit: iMore)
It's a fair point to say that the iPad line is currently confusing. There are different accessories for different models, and Stage Manager, the latest effort in iPad multitasking that debuted in iPadOS 16, is buggy and doesn't truly solve multitasking on the tablet. The last thing we need right now from Apple is another tablet.
However, this hasn't us from asking what the iPad could be in the coming years. A folding iPad isn't a new idea, but as software and hardware get more sophisticated, the design seems to make more sense for a tablet.
From being folded into an iPhone to the potential of solving multitasking, the iMore team has had a think about how this could reboot the iPad line.
With this in mind, we've picked five ideas that Apple should consider bringing to an iPad Fold.
Pick 1 - Taking Photos in a whole new way
John-Anthony Disotto — How to Editor
We've all seen the memes of people that use their 12.9-inch iPad Pro at a music festival. A foldable iPad could give users the best of both worlds by allowing them to take photos on a small iPhone-sized screen before folding into a full-sized iPad to edit on the go.
By making the device fold between two sizes, it opens up the possibilities for iPad photography to a whole new level. I could see an iPad fold being the number one choice for portable photography if it allows for an iPhone-quality camera inside a small device and iPad-quality photo editing once folded out.
Pick 2 - Fits in my bag pocket
Tammy Rogers — Staff Writer
I take a laptop with me when I go out for the day, in case I get caught in a sudden writing ideas maelstrom. The trouble with a laptop in my bag is space – and my MacBook Pro takes up a lot of it. In terms of actual surface space even an iPad wouldn't take up that much less room; Unless, that is, it was foldable.
See, an iPad mini just isn't big enough for what I want. I want a smaller bag that doesn't take up a passenger seat when I'm driving, one that can sit on my lap on the train. A large-screen iPad that could fit in a bag like that would be, for lack of a better term, a game changer. I could slip my iPad into my (smaller) bag, and whenever I have an idea, I can slip it out and get it down quickly and neatly.
Pick 3 - iPhone Ultra Mode
Stephen Warwick — News Editor
I'd love to see an iPad mini-esque device that folds away to the size of a very large iPhone. I feel like any folding iPad needs to use its folding mechanism to make itself as small as possible in order to maximize portability and minimize its footprint.
I would love a Windows Surface Fold-sized device that could even be used in a folded configuration as a games controller and display, or propped up for watching video-based content. For me, the benefit of folding an iPad is all about size and convenience, so while a big display would be cool, I think the best iteration would be a small iPad/iPad mini that folds away to something similar to the size of an iPhone. Who knows? Maybe an outer-shell display could turn the device into a mobile phone of sorts when closed!
Pick 4 - Workflow 2.0
Daryl Baxter — Features Editor
I love the image of having a keyboard and trackpad at the bottom half of a folded iPad, and the content on the other side. There could be a multitasking shelf beside the keyboard where I can go into Photos, Calendar, and Video apps, and essentially 'throw' them into the app I'm in, and then use the trackpad to resize and reposition in the project.
Apps like Freeform and Scrivener could be great for this, and that's not even touching the surface of gaming. There could be a dual-screen gaming aspect, harkening back to the Nintendo DS, so you could play an RPG (Role Playing) game on the top screen while arranging your party and potions on the other screen.
Pick 5 - A desktop replacement — and a larger Apple Pencil canvas
Gerald Lynch — Editor in Chief
While lots of the chat here has been about making an iPad smaller by folding it in half… what if the folding technology was there to make the iPad even bigger? I love the idea of one day having an iPad that's essentially my 'everything' device, one that can double up as my desktop driver as well as the thing I settle down with to read in bed at night.
So imagine a 12.9-inch iPad Pro that would fold out to be a 26-inch-ish device instead. OK, even folded that might prove a little heavy for a backpack, but as a touchscreen-enabled portable workstation, that could rock. Pop an Apple Silicon M-chip in there, pair it with a wireless keyboard and mouse, convince Apple to finally put macOS on an iPad, and that's a unique and exciting device. A little kickstand on the back and you've got a fold-up, road-ready desktop device.
And though I'm by no means an artist, I'd expect there would be lots of creatives who would relish having a larger screen to sketch away with their Apple Pencils on. We're still awaiting word on the release of an Apple Pencil 3, and a folding iPad seems like the perfect device to pair it with.
Could we see an iPad Fold soon?
If you're looking for an iPad in 2023, the best way to approach this is to think of what size of tablet fits you. As the software is the same across the line, the key differences are accessories and hardware.
However, a folding iPad could solve the confusion of this lineup, by being at the high end of an iPad mini, which could fold out into a bigger display that equals an iPad Air. The tablet is a blank canvas that's mainly defined by the software it runs, from iPadOS to the many apps that developers release for it almost every week.
To add another dimension of being able to change display sizes could be a big help to plenty, especially when it comes to some of the wishes on the iMore team, so it's really a matter of when, not if, a foldable iPad will arrive.
However, have we missed a feature idea that deserves more focus than what we've suggested? Do reach out on Twitter as we'll be talking about this on the iMore Show very soon.
Master your iPhone in minutes
iMore offers spot-on advice and guidance from our team of experts, with decades of Apple device experience to lean on. Learn more with iMore!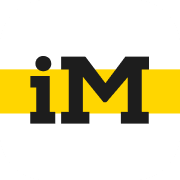 The collective iMore hivemind
iMore.com is your source for all things Apple, and the IM Staff author represents our collective hivemind, for those occasions when the whole team speaks with one voice to bring you important updates about the site, editorial policies, awards, promotions and more.
The iMore team of Apple enthusiasts and experts shows you how to get the most out of your tech life by using Apple products and the apps, services, and devices they connect with to their fullest. iMore is a mainstay in the Apple community for good reason. Every single iMore writer and editor takes their job seriously, and we prioritize accuracy and editorial independence in everything we do, never receiving compensation for coverage and never pulling punches.
As well as our amazing group of regular contributors, the iMore staff team currently consists of:
Gerald Lynch — Editor-in-Chief
Stephen Warwick — News Editor
Daryl Baxter — Features Editor
John-Anthony Disotto — How To Editor
Tammy Rogers — Senior Staff Writer
James Bentley — Staff Writer